Mr. Slim Residential Cooling
NETR, Inc offers the perfect way to cool or heat any room and make it more comfortable... all this can be done traditionally within 1 to 2 days... NETR is one of the Largest Ductless Installers in New England with over 1000 ductless systems installed. Give NETR a call.
NETR, Inc. Installs Residential Ductless Solutions
Your home can now be more comfortable than ever with a Mr. Slim Residential Ductless Solutions from Mitsubishi Electric Cooling and Heating. No need for ductwork or window space... just the sleek ductless system in the rooms that you want.
Understand Ductless Home Comfort

The cooling and heating systems installed by NETR require no ductwork, so installation is simple. Click here to learn more!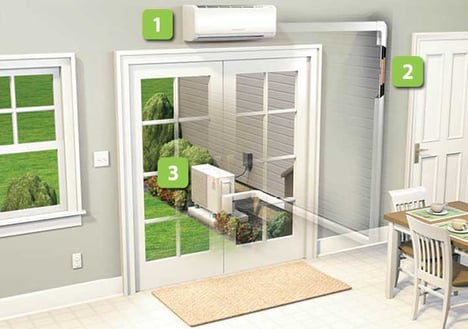 Click here to learn more about Mitsubishi Comfort and the Mr. Slim Residential Ductless heating and cooling solutions.

Residential Cooling & Heating by NETR, Inc.
Our highly quality systems offer homeowners a way to stay comfortable.