---
A home addition expands your livable space and often adds additional value to your home. To be useable, however, these areas need heating and cooling. A Mitsubishi heat pump is often the perfect answer. Keep reading to learn why many homeowners choose this solution for their home additions.
Connecting an Addition to Your Central HVAC System
Central HVAC systems are designed for the current size of your home. They don't have the capacity to heat and cool extra areas. If you want to connect your addition to your central HVAC system, you need to add costly ductwork, and typically, you also need to replace your furnace and AC. When you opt for a Mitsubishi Electric heating and cooling system, you avoid these pitfalls.
Why Choose Ductless for Home Additions
A mini-split heating-and-cooling system doesn't need to be connected to ductwork, making it ideal for home additions. But that's not the only advantage of these systems. Here are some of the other reasons homeowners install heat pumps in their home additions:
Year-found comfort — A heat pump can heat and cool using your home addition using the same efficient technology all year long.
Easy installation — Because there's no ductwork, installation is easy and non-disruptive.
Zoned heating and cooling — You can control the temperature in your home addition separately from the rest of your home to maximize efficiency and comfort.
Ability to create multiple zones — You can add a single zone to your home addition or install multiple indoor air handling units throughout your home.
Custom configurations — Your Mitsubish contractor will help you create the ideal configuration using ductless and ducted units.
Quiet operation — Ductless heating and cooling systems are quieter than most other home appliances including forced air systems and refrigerators.
Multiple styles of indoor air handling units — Find the style that complements your home addition.
Many of the other solutions people select for home additions are messy, time-consuming, or inefficient. Mini-splits are cleaner, more convenient, and more efficient than window ACs, pellet stoves, space heaters, and many other similar solutions.
Options for Heat Pumps in Home Additions
If you decide that you want a Mitsubishi mini-split in your home addition, your HVAC contractor will look at your current setup and guide you toward the best solution for your needs. In some cases, they may advise a standalone heating and cooling system for the addition. This consists of a single-zone outdoor unit and one indoor air handling unit.
In cases where connecting to the central HVAC system makes sense, they may use a combination of an outdoor heat pump, a ductless indoor air-handling unit, and a ducted air handler. If you decide to install ductless throughout your entire home, they will steer you toward a multi-zone outdoor unit and several indoor units.
Related Resources
Case Studies
Case Studies About Mitsubishi Electric Solutions in Home Additions
When you select NETR, Inc to install a ductless system into your home addition, you can rest assured that this isn't our first rodeo. We have helped many homeowners add heating and cooling to their home additions. Take a look at this case study:
Mitsubishi Ductless Brings AC to a Home Addition (Peabody, MA)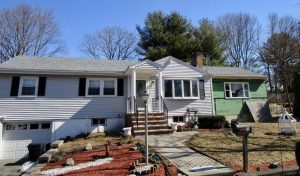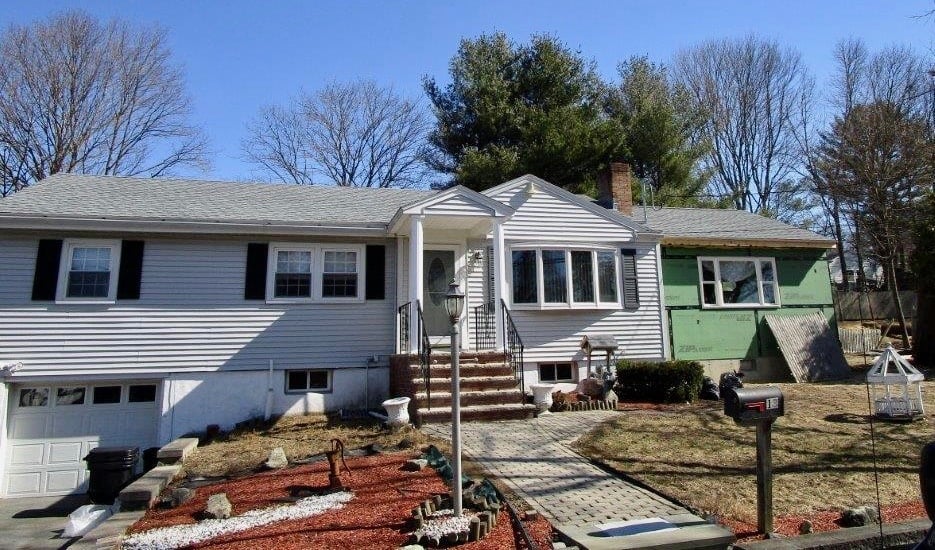 To learn more about how Mitsubishi mini splits have helped homeowners throughout Massachusetts, check out our residential case studies page. Search by town or architectural style to see how homeowners just like you have benefitted from heat pump technology.
Ductless Heating and Cooling
Learn More About Heat Pumps and Hyper Heat Technology
Heat pumps have been around for decades, but in recent years, they have gained new capabilities. Now, they can provide a standalone heating solution even in very cold climates. Check out these resources to learn more:
Want to learn more about heat pumps? Then, check out our all resources page for links to more ebooks, podcasts, and videos.
Rebates
Rebates for Electric Heat Pumps
There are many different rebates that can help you save money when you invest in a heat pump. Our rebates page contains up-to-date information on rebates from MassSave and other organizations. We'll also help you apply for rebates if you qualify. We believe in building value for our clients.