Now that winter is finally over, we homeowners all over New England will be out in force these next many weekends surveying and repairing the damage left behind by this historic winter's snow.
It's always better to get an early jump on spring maintenance after the thaw because spring rains and eventually hot weather can make the damage even worse, an increase in wild animal activity can lead to groundhogs, wild housecats, skunks or possums living under your porch.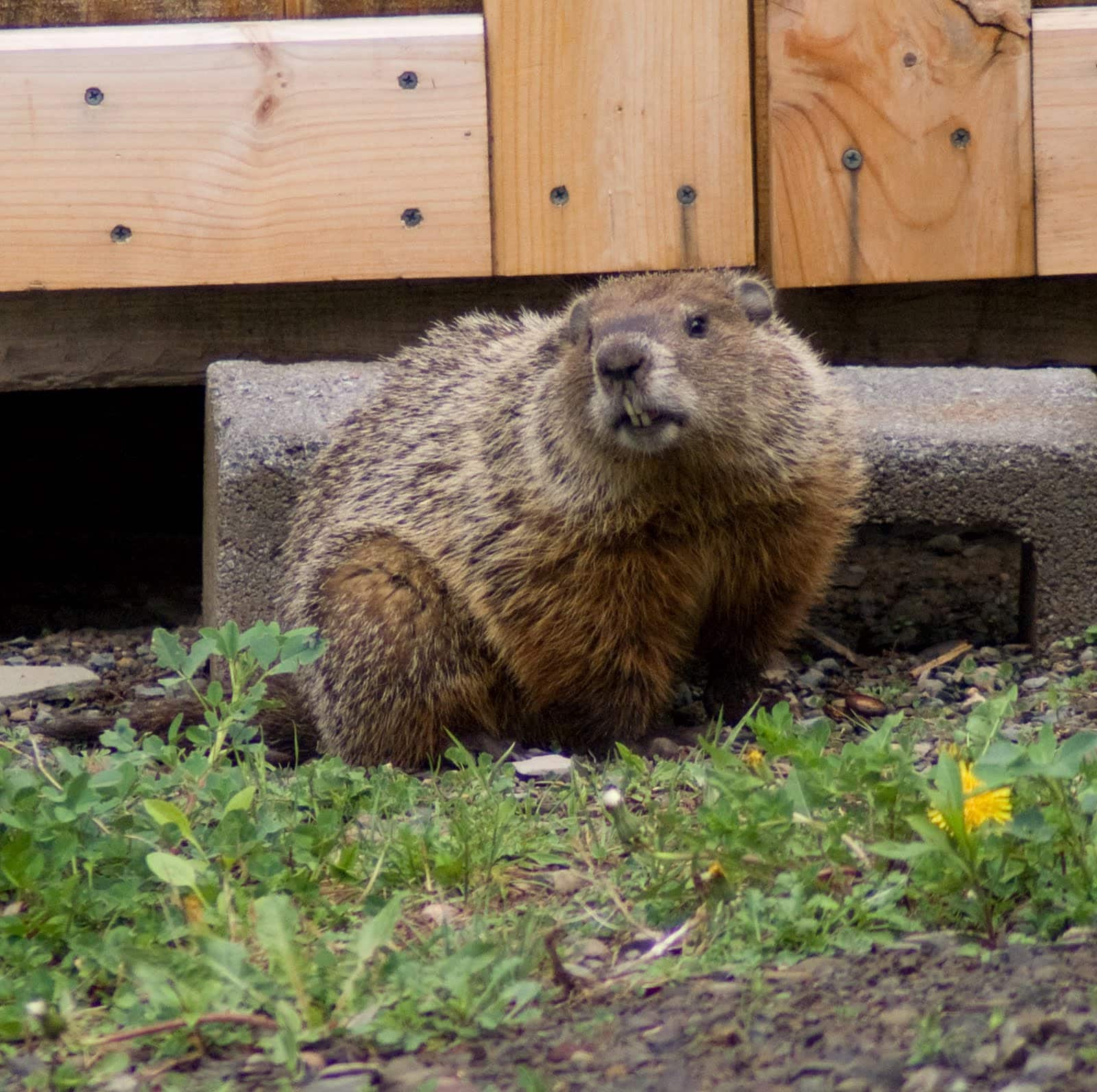 Both have happened to me!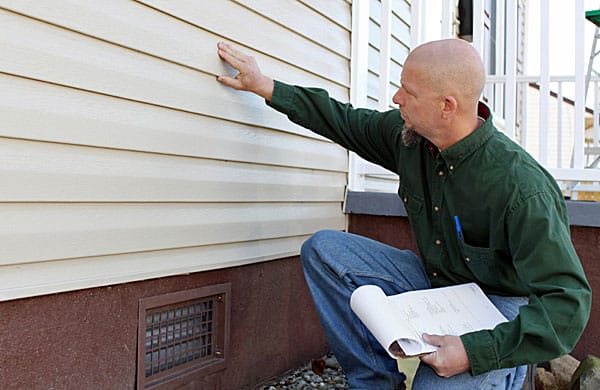 Do a quick walk around the house and check these home essentials before tackling bigger outdoor projects.
Clean those gutters. If you live under or near trees, gutters can be clogged with leaves, and sticks. Clean gutters allow rain water to drain away from your house, reducing the hydrostatic pressure on your foundation, critical if you have a finished basement.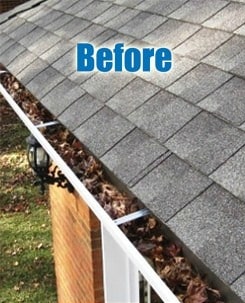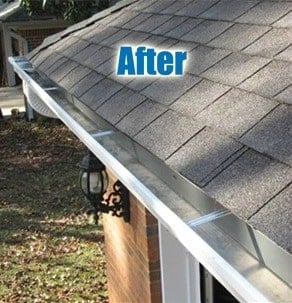 Look for low spots or holes dug around your house and fill them in so that no puddles or standing water can damage your exterior walls or foundation.
I have been burned by this too. I ignored the gutters one year because I was too busy to pull the ladder out and sure enough, we wound up with water in the basement. I'm especially at risk with a high water table where I live, so I actually extended my gutters out from the corners of my house to take the water about fifteen feet away from the foundation.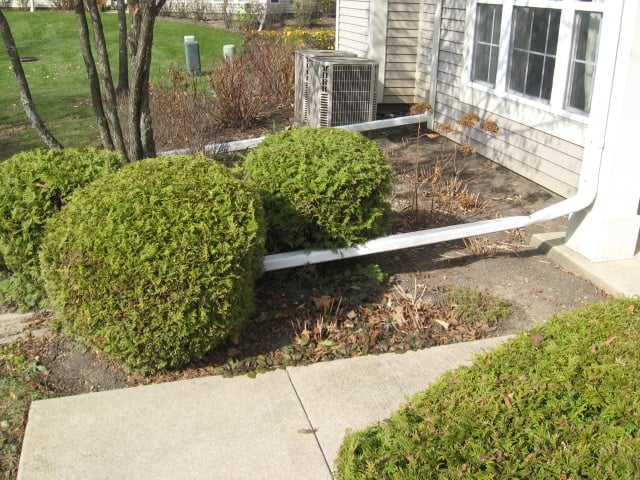 Clogged gutters had the water running down my back wall like one of those fountains you see at a spa, and dripping through the bottom of the gutters so hard it dug a trench straight across the back of the house.
I'm scared to death of clogged gutters to this day. Here are a couple of examples of ways to take that water away from your house.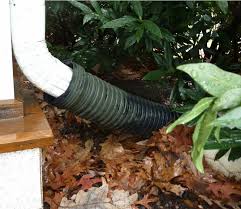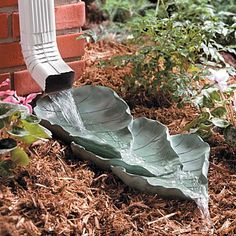 Get that firewood away from your house. If you have a fire pit outside or a fireplace inside and you're like me, you' probably been storing wood close by the house to minimize your exposure to the elements.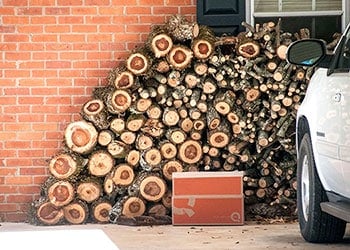 Now that spring is here the bugs will be making a comeback, so make sure to move the wood away from your house.
Termites and ants will use it as a breeding ground, and will very likely lead to them coming into the house at some point if the woodpile is close enough.
I am guilty of keeping the wood up against the house, but I stack it in a place with no doors or windows nearby.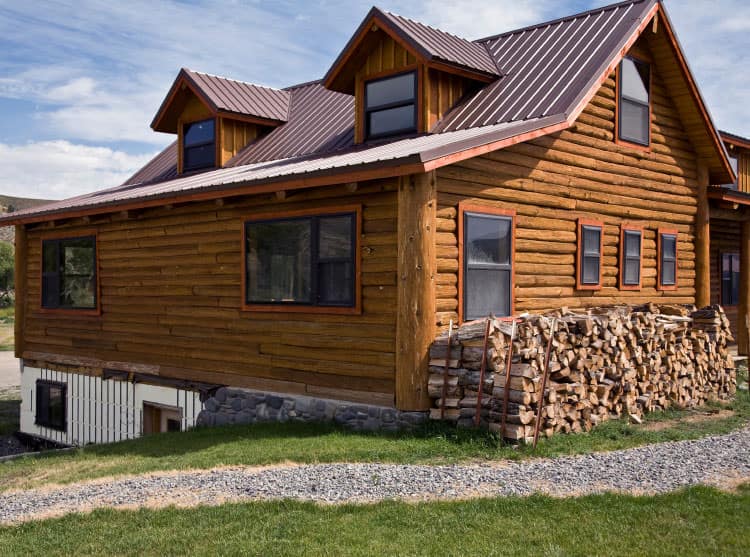 Fill the cracks in your walls and concrete. Filling in these cracks will be easier before the heat of the summer kicks in, and rain makes them worse.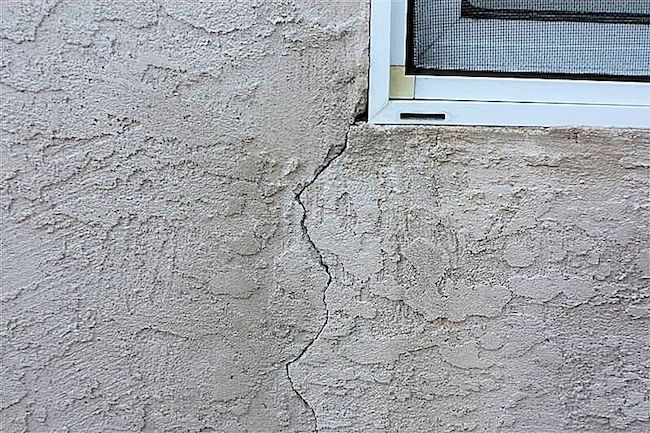 Cracks like these can lead to air leakage in your home, which will degrade the performance of your air conditioner, in addition to detracting from the curb appeal of your home.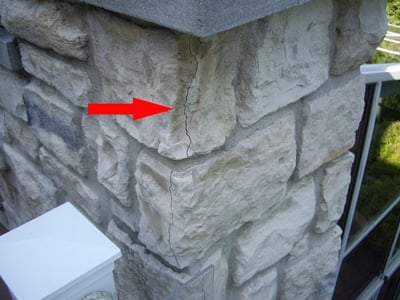 Replace damaged wood and roof shingles. Replace or repair damaged wood on the side of your house and roof shingles before the harsh rain of spring and summer only makes the situation worse.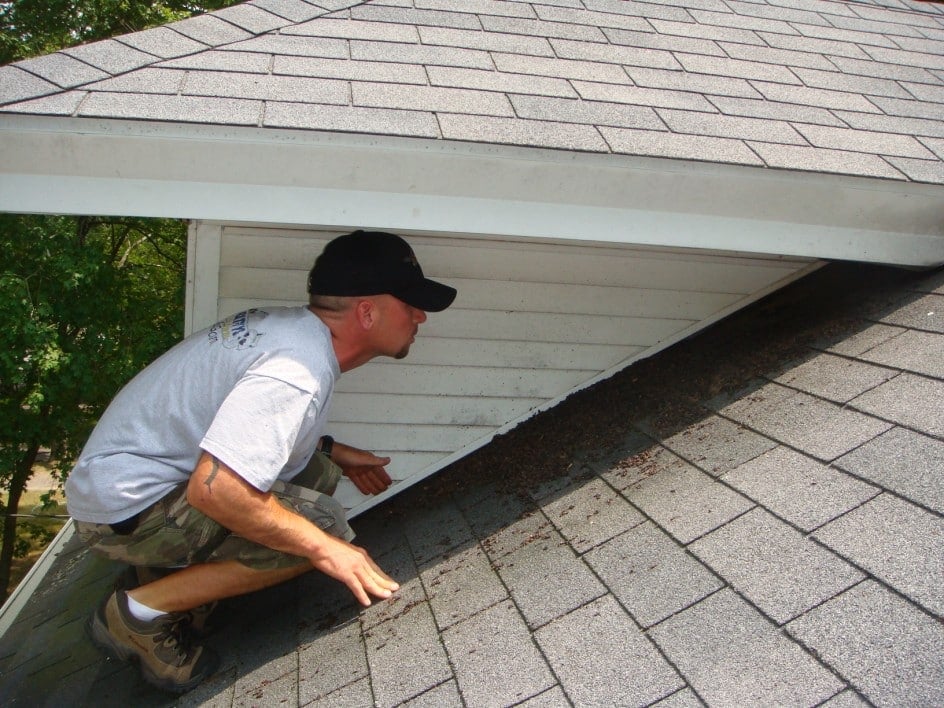 These problems are usually easiest to fix if you do it right away, and will prevent water leaking into your house, as well as air leakage when you are running your A/C.
I have to look to see if I lost any shingles this winter, but my roofing contractor must do all repairs to the roof if I want to keep his warrantee intact. I try to have other exterior repairs finished by the Memorial Day weekend.
I work best when I have a deadline.
Check the integrity of your garden hoses and lawn care equipment. Leaky outdoor spigots freeze over for months and then leak even more when they thaw. Yet another potential water damage issue, not to mention the water bill.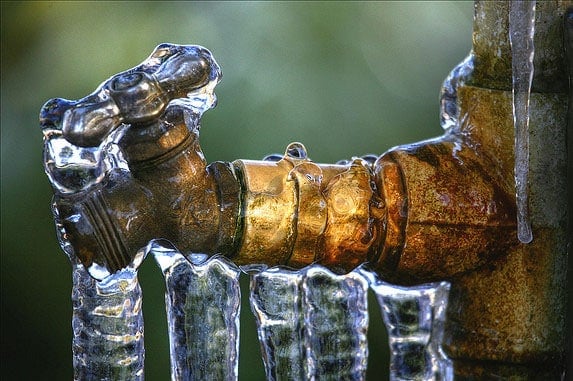 You can always call a plumber to fix something like this, but if you know how to turn a wrench, here's a great video on replacing one of these things yourself.
We'll be cutting grass around in here in two, three weeks tops, so taking the time to do a quick check of your lawn care equipment now will ensure it's ready to go when you absolutely have to drag it out for the first time.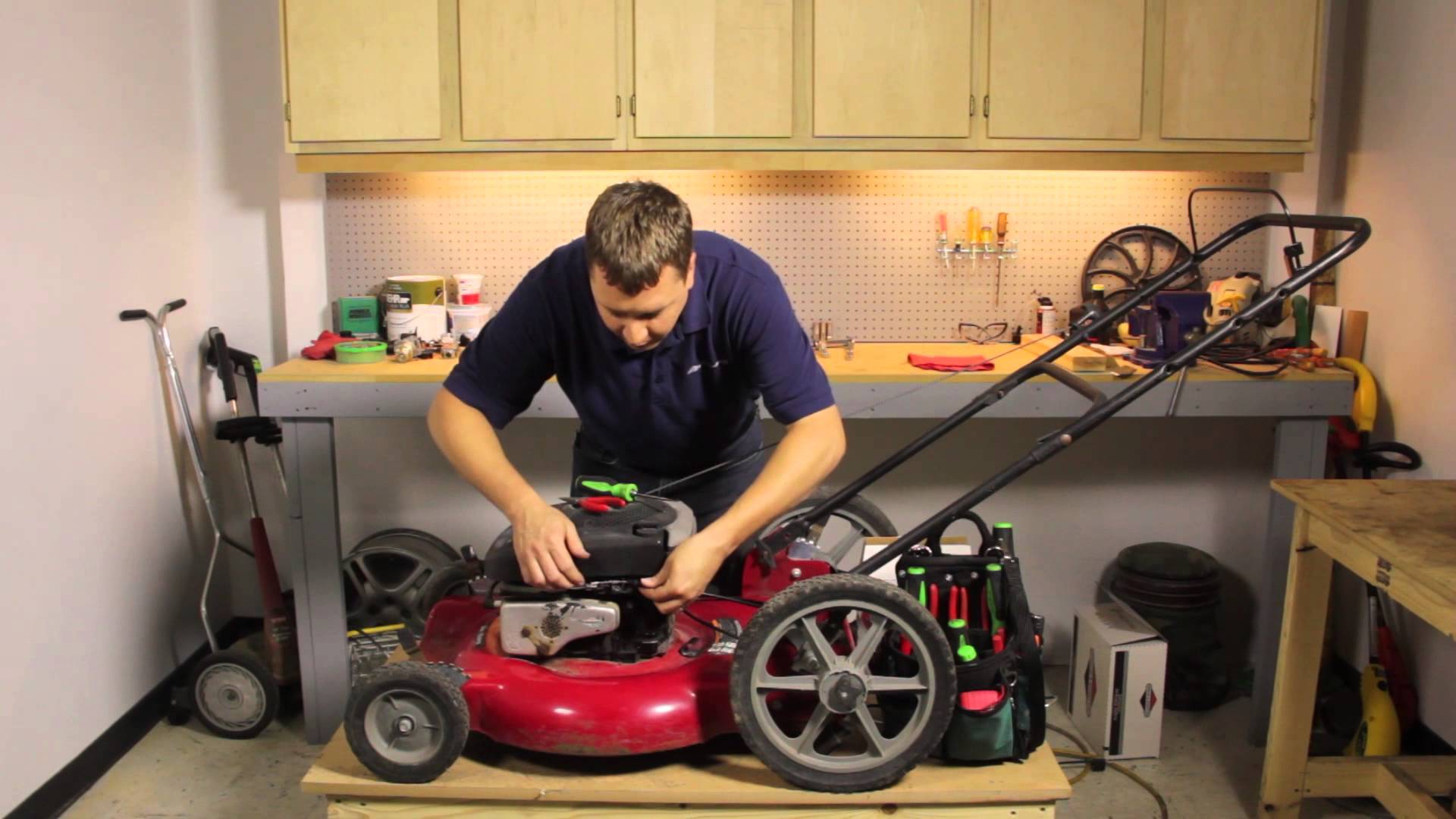 Stock up on paper lawn trash bags and make sure you have string for the weed whacker and a matching pair of protective gloves.
I also like to throw fresh charges on my battery operated lawn care equipment and spray all my hand tools down with some WD-40 or other lubricant.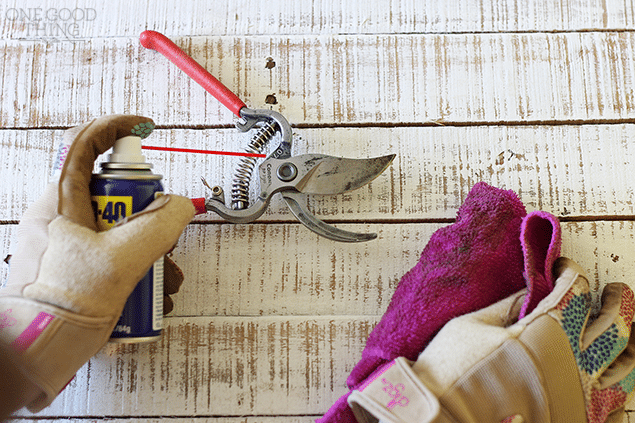 Test your air conditioner. This is a very important one! Don't wait until the first hot day to turn on your air conditioner and hope it's working properly. You want to know your A/C is ready for that first REALLY hot day so you're not calling us to send out a technician on what is historically, one of our busiest days of the year.
Don't get put on a service waiting list.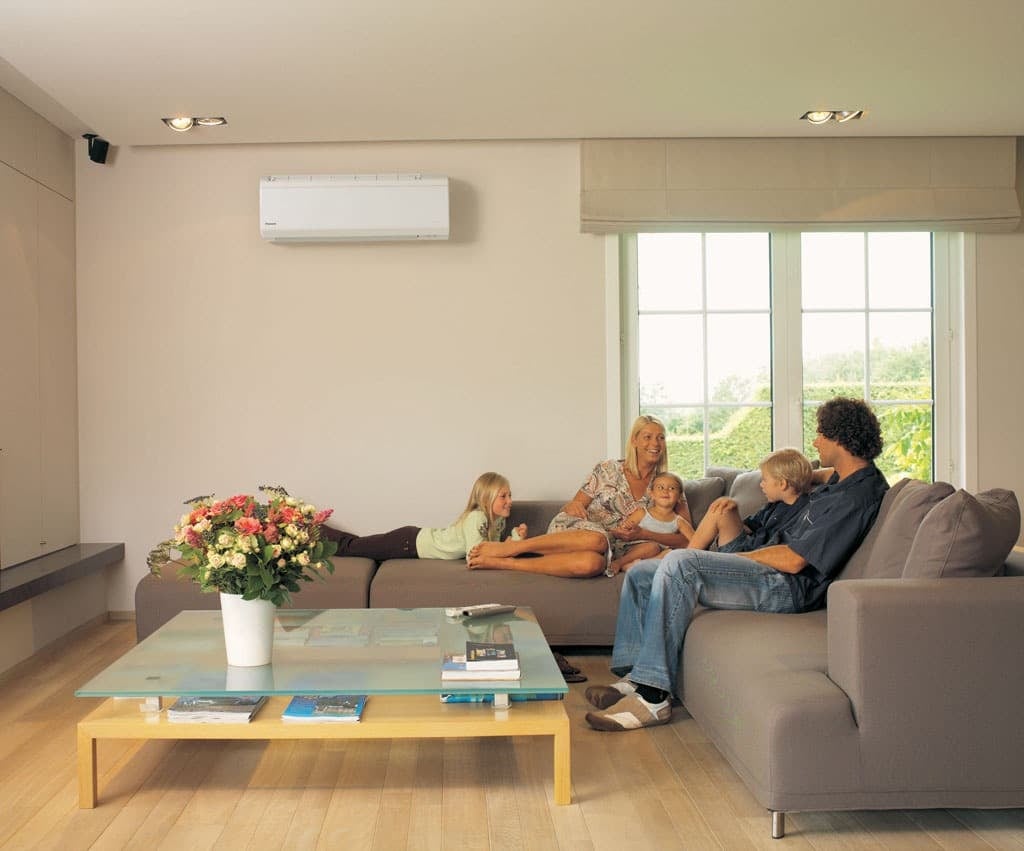 The best advice I can give you is turn on your A/C today, drop your thermostat five to ten degrees and see if everything turns on the way it should.
You won't feel much of a temperature difference unless you test it on a warm or humid day, but whether you have a ductless or a central system, you want to hear the outdoor unit kick on as well as the wall unit for a ductless or the blower for a central air conditioner setup.
If something doesn't seem right to you, click the button below to have a conversation with one of our certified home comfort technicians and we'll make sure your air conditioning is up and running in plenty of time.
Visit our Woburn Showroom!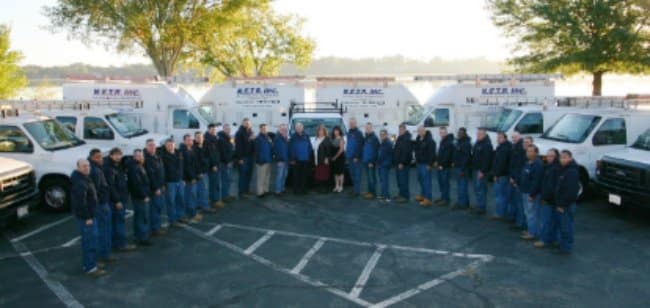 Paul Veronakis and Russell Dodd in our Woburn Showroom.
165 A New Boston Street
Woburn, MA 01801
(781) 933-6387
---