The average American spends about 90% of their time inside, and a lot of this time is at work. If you own a business, you play a big role in the air your employees breathe. When indoor air quality is poor, your employees' health — and, ultimately, your business — can suffer. Here's what you should know about indoor air quality and why it matters for your business.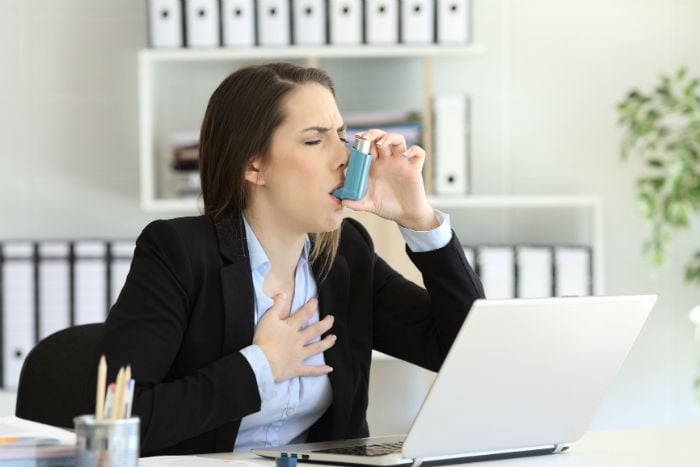 Improved Air Quality, Increased Productivity
When workers breathe healthy air, they tend to be more productive, and they also take fewer sick days. In one study, workers were 8% more productive when increased ventilation improved the quality of air in their space. Researchers speculate that this increase in productivity is worth approximately $6,500 per person, although the exact value can vary drastically depending on your business model.
Poor Air Quality and Health Concerns
Research indicates that poor indoor air quality affects workers long before they even notice a difference. However, even when air quality is only slightly compromised, workers' bodies notice, and they may experience headaches, fatigue, or other inconveniences. Depending on the contaminants in the air, some workers may have allergic reactions, while others may not be irritated at all. For example, workers with asthma or other respiratory conditions are more likely to react to poor indoor air quality than others.
Types of Indoor Pollutants
Generally, indoor air pollutants fall into one of three main categories:
Biological contaminants such as bacteria, fungi, viruses, dust mites, dander, and pollen

Chemicals such as tobacco smoke, carbon monoxide, nitrogen dioxide, and off-gassing chemicals from office equipment, furniture, or floor coverings

Particles such as dirt, dust, or other small particles that are suspended in the air.
Air that blows through dirty HVAC vents can degrade the indoor air quality in your commercial space, but at the same time, old carpet, new paint, and a variety of other elements can also affect your indoor air quality. Excessive moisture and high humidity levels can encourage mold or other biological pollutants to thrive in your work space, which also affects the quality of your air.
How to Improve Indoor Air Quality
Now that you understand the importance of indoor air quality for your business, you may be wondering what you can do to improve it. Make sure to keep air vents open, change filters on HVAC equipment regularly, and talk with a commercial HVAC specialist about your ventilation system. Consider investing in plants to help purify your air, and try to avoid harboring anything that can degrade your indoor air quality such as excess garbage, old carpets, ash trays, or chemical-laden cleaners. Don't let workers smoke cigarettes outside near doors or windows to prevent smoke from entering the building.
Talk to an HVAC Expert Today
At N.E.T.R., Inc., we have been working with commercial HVAC clients for years. We can help you understand the importance of indoor air quality, and we can help you assess your business for air quality issues and make improvements as needed. If desired, we can convert your heating and cooling system to a ductless setup so that you don't have to worry about ducts harboring pollutants. To learn more, contact us today.