Billerica has a reputation for its charming neighborhoods with colonial-style homes like this one. Many of them use baseboard heat, and many do not have central air conditioning. As a result, homeowners, like this one, often rely on noisy and energy-hogging window air conditioners to try to cool their homes. When our homeowners asked us to see what we could do to make their home more comfortable, especially in summer, we knew that having a ductless system would give them the maximum comfort at an affordable price.
By using a Mitsubishi ductless Hyper-Heating multi-zone system, we were able to deliver maximum cooling, effectively replacing six window air conditioners. Not only will our homeowners save money on energy, they now have a permanent solution for heating and cooling that no longer requires the seasonal back-breaking work of installing and uninstalling window units.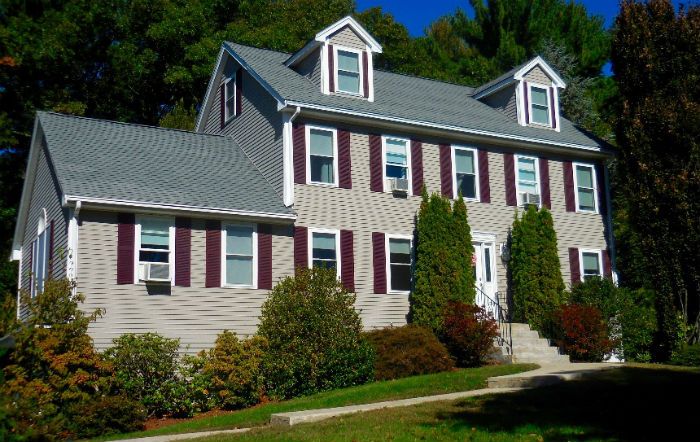 ---
Problem: This lovely Colonial in the Pinehurst neighborhood in Billerica was relying on window air conditioners to try to cool their home, but the units were inefficient, noisy, time-consuming, and left our owners uncomfortable during hot days.
Solution: We installed a five-zone Mitsubishi Hyper-Heating ductless system that will provide cooling and heating as needed throughout the home, providing pinpoint control over their heating and cooling.
---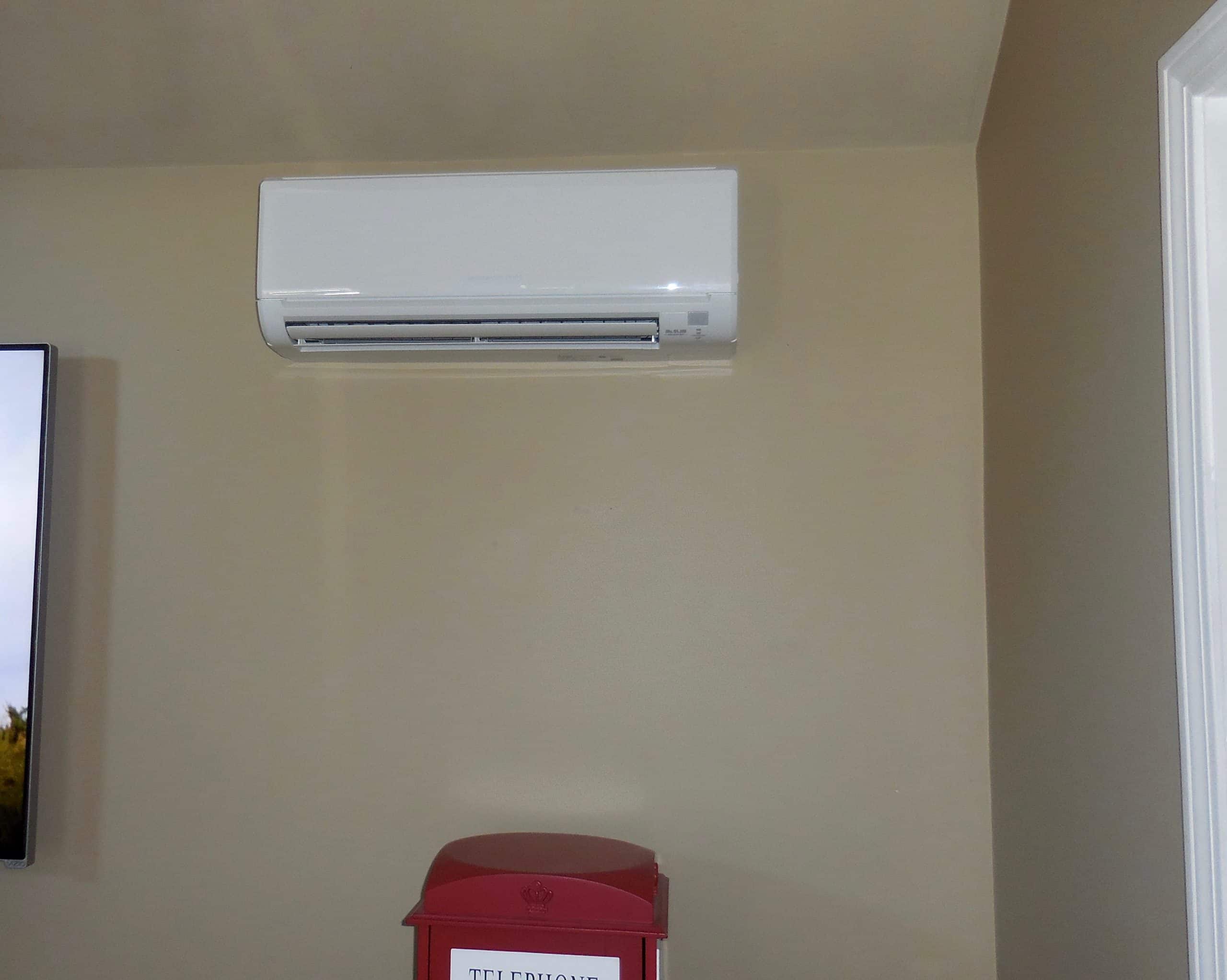 Uneven Heating and Cooling Throughout the Home is a Pain
Our homeowners wanted to make sure each bedroom could control the temperature independently, and the downstairs family room and living room areas would be equally comfortable, summer or winter.  The window units they were using weren't getting the job done.  The heavy, bulky window ACs were expensive to run, as well as difficult to install, especially when temperatures seem to very so much.
The family uses gas-fired hot water radiator baseboards for heat, like so many homes in the area.  With the new five zone Mitsubishi Hyper-Heating heat pump system, they will have quiet comfort every day of the year. In spring and summer, a mere touch of a button will deliver cool air as needed. Just as easily, the heat pump can provide quality heat down to -13 F. Each of the ductless ACs installed add additional warm or cooled air to any of the rooms as needed. This independent AC system is much more efficient than waiting for a central HVAC system to heat or cool an entire home to the desired temperature. This allowed the homeowners to supplement their existing HVAC system without requiring the expense of removing the old equipment.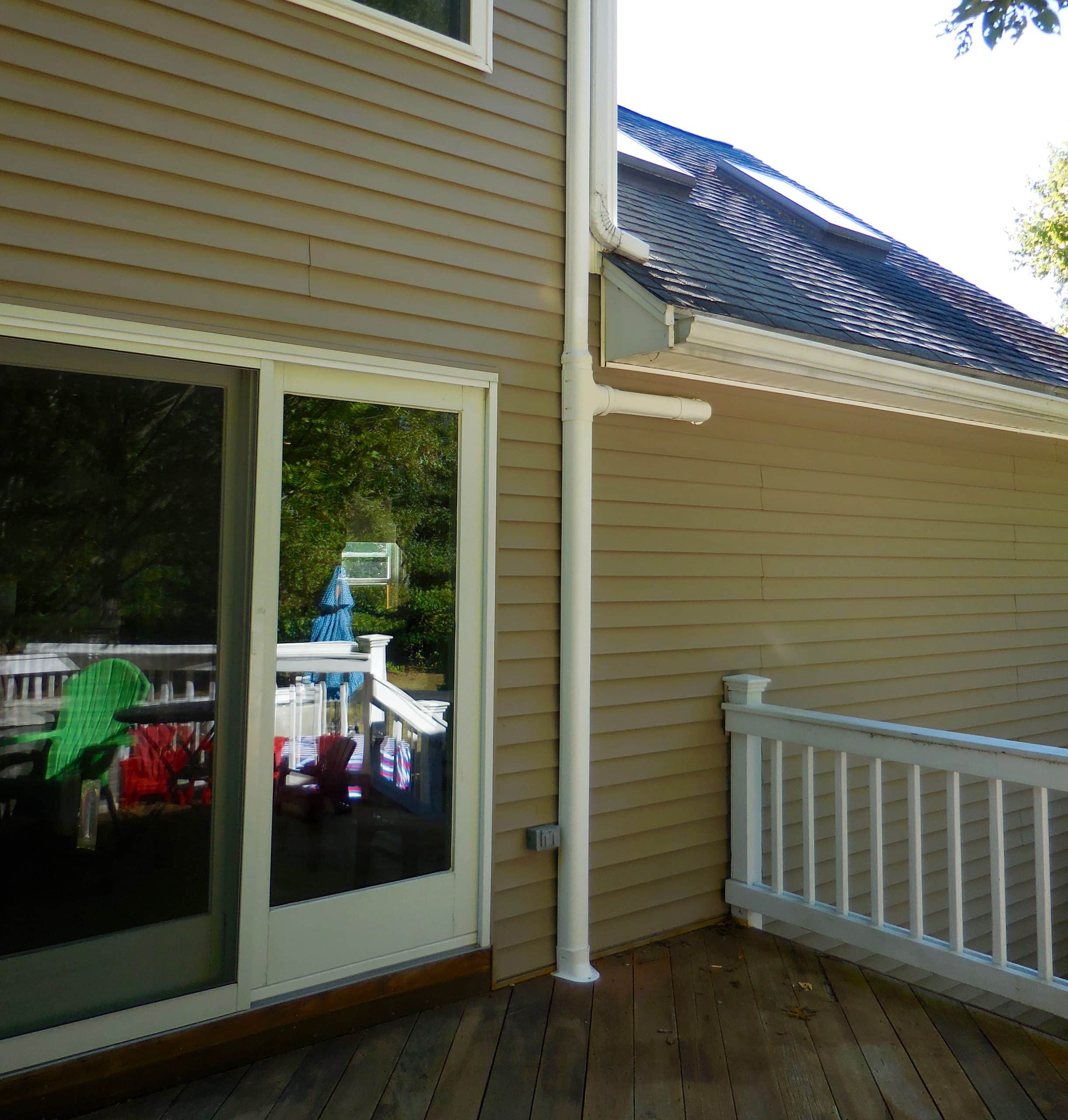 This family was also able to save money with a rebate of $3,150! Because this is energy-efficient technology, there are rebates issued for these systems since they are helping the environment through the Mass Save program. There are still rebates available, so if you are interested in this type of energy-efficient equipment, be sure to ask your comfort specialist about what sort of rebates would apply.
So just to recap the key points of this home:
The homeowners now have a comfortable, quiet solution to heat their entire home, with five zones to allow pinpoint control and comfort to preference in all areas of the home.
Their energy bills will go down because of the energy-efficient ductless technology, while increasing comfort.
No removal of the traditional heating system was needed for the Mitsubishi Hyper-Heating heat pump installation, and the window air conditioning units were no longer needed!
Best of All, $3,150 in rebate money was available to homeowners! Along with low-cost financing, they are only paying $235 a month to cover the installation of this whole-home solution. 
A Great Investment
This kind of installation is going to help our homeowners immensely. They will no longer have to go through the ritual of installing and removing window air conditioning units twice a year or worry about their maintenance and storage. With a touch of a button on a remote control, they will be able to have the heating or cooling they desire, on demand, room by room. Every person will be able to customize the temperature in their bedroom according to their needs, and achieve additional cost savings by not heating or cooling rooms when not in use. The house can be completely comfortable, at all times.
This technology will also help save money on energy bills, as an energy-efficient solution. The homeowner was also eligible for a $3,150 rebate!
The warranty on all qualifying systems installed after April 1, 2015 has recently been extended to 12 years, making this a great investment in your home's comfort! Click here to see the details.