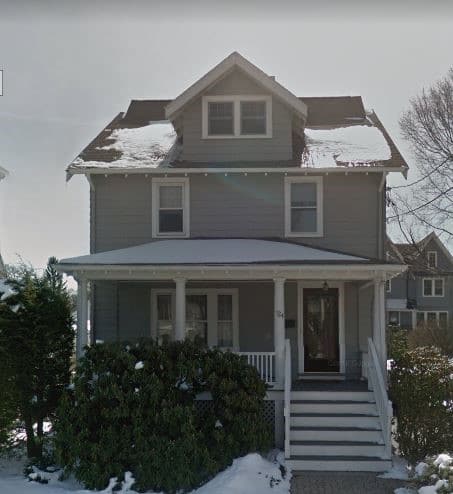 The owner of this quaint bungalow in Arlington, MA was having trouble keeping their home comfortable all year long. They were attempting to make do with a hot water radiator heating system and an outdated Sanyo ductless system; however, the Sanyo system no longer functioned, and the hot water heating was leaving the home with cold spots.
After struggling to stay warm all winter, the family had enough and knew there must be better options out there for their home. They decided to research their options and found a ton of amazing reviews for N.E.T.R. online. When the owner learned that N.E.T.R. is the #1 Mitsubishi Electric Diamond Elite Dealer in Boston, MA they knew we could custom build a perfect solution for their bungalow.
---
Problem: Arlington, MA homeowners were experiencing hot and cold spots throughout their bungalow. The old Sanyo ductless system no longer worked, and the hot water radiator system was inefficient and, often, expensive to run.
Solution: N.E.T.R. installed a Mitsubishi ductless mini split AC system with a Hyper-Heating heat pump for year-round comfort. An outdoor condenser was installed, along with two, indoor, wall mounted AC units in the master bedroom and living room.
---
The Installation
N.E.T.R. was able to remove the old, Sanyo ductless system easily and replace it with the upgraded Mitsubishi ductless system. Because the ductless AC systems do not require ductwork or heavy construction, we were able to update their heating and cooling without interfering with the home's natural beauty.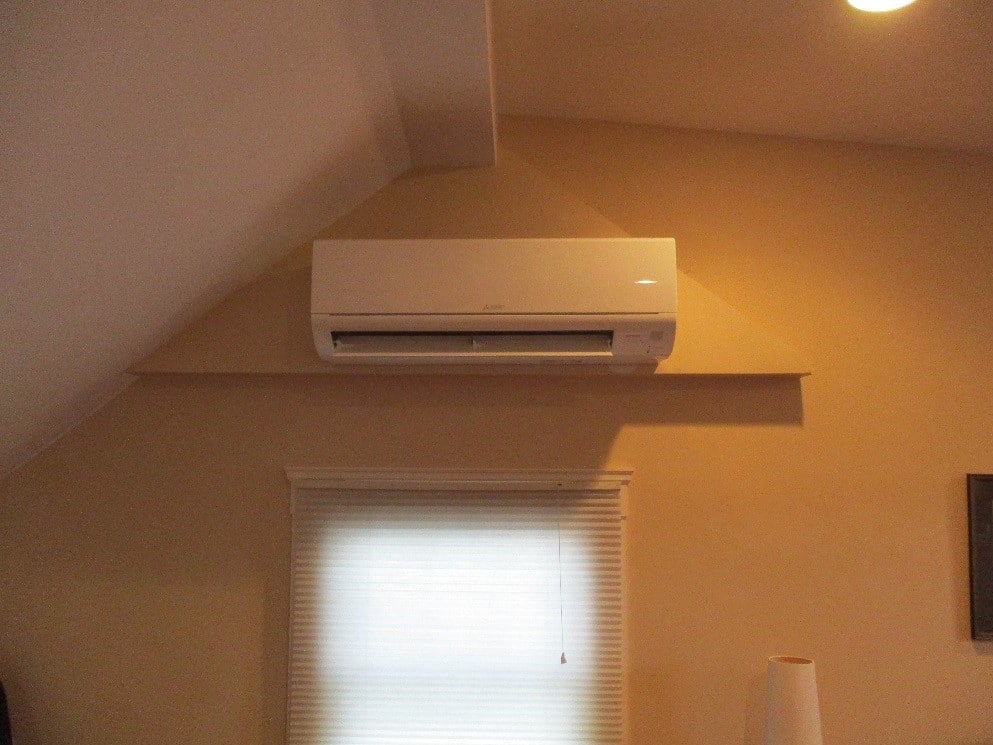 The new AC units were installed in the master bedroom and the living room. Both indoor wall cassettes were mounted out of the way and in optimal places to distribute the treated air evenly throughout the room. Now, the family can enjoy their living room without worrying about cold spots from uneven heating. Plus, these AC units function so quietly, we've even installed them in music studios! This family will never have to choose between hearing the TV or staying comfortable again.
In addition to providing even heating and cooling, these Mitsubishi ductless ACs are incredibly efficient to run! Mitsubishi ductless Hyper-Heating heat pumps have been proven to function in temperatures as low as -13F, so this family can rest assured they will have the comfort they crave, no matter what mother nature throws at them.
Another amazing feature of the Mitsubishi ductless units is that they function for both heating and cooling. With just one, simple upgrade, this family now has state-of-the-art supplemental heating in the winter and outstanding air conditioning in the summer. So, no matter the time of year, they can keep their home perfectly comfortable.
Ductless Savings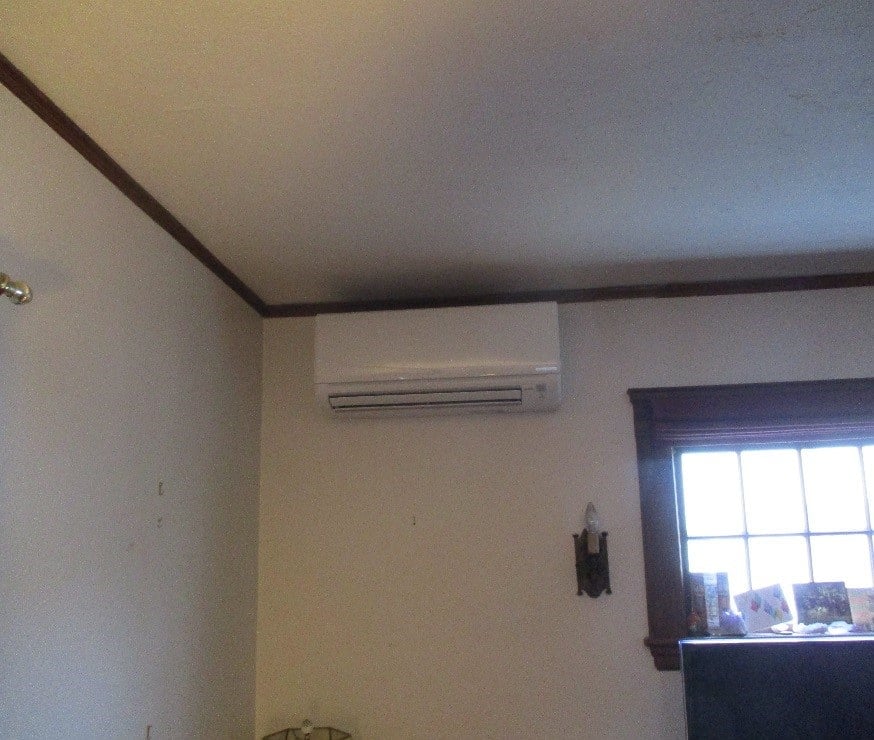 Because these Mitsubishi Electric ductless heating and air conditioning systems are some of the most energy efficient heating and cooling solutions on the residential market, homeowners that opt to upgrade outdated, or inefficient systems can qualify for rebates and savings! This homeowner received $200 from the Mass Save program, just for getting rid of the broken Sanyo system and upgrading to a Mitsubishi Electric ductless system. This rebate helped the owner with the up-front cost of installing the new system, which will help them continue to save on their monthly energy bills for years to come!
In addition to adding value to their home today, the long-term invest of installing a Mitsubishi ductless system will increase the value of their home, when they are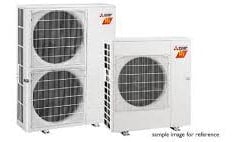 ready to sell. And, because these ductless air conditioning systems are designed to supply multiple rooms with heating and cooling comfort, it's easy to expand on at any time. If, down the road, the homeowner decides to install a wall AC unit in the kitchen to help keep it comfortable while cooking over a hot stove, it's easy to install!
Is Ductless Right for You?
N.E.T.R. helped this homeowner maximize their savings on upgrading to a system that suits their Bungalow and lowers their energy costs all year long.
If you are suffering from uneven heating or cooling, an outdated system, or the constant struggle of finding hot and cold spots throughout your home, then contact N.E.T.R. today! Our experts will work with your personally to build a unique system for your home that will provide you with monthly savings and year-round comfort. You don't have to settle for a home that's never comfortable, let us help you make your home a place you love to be.