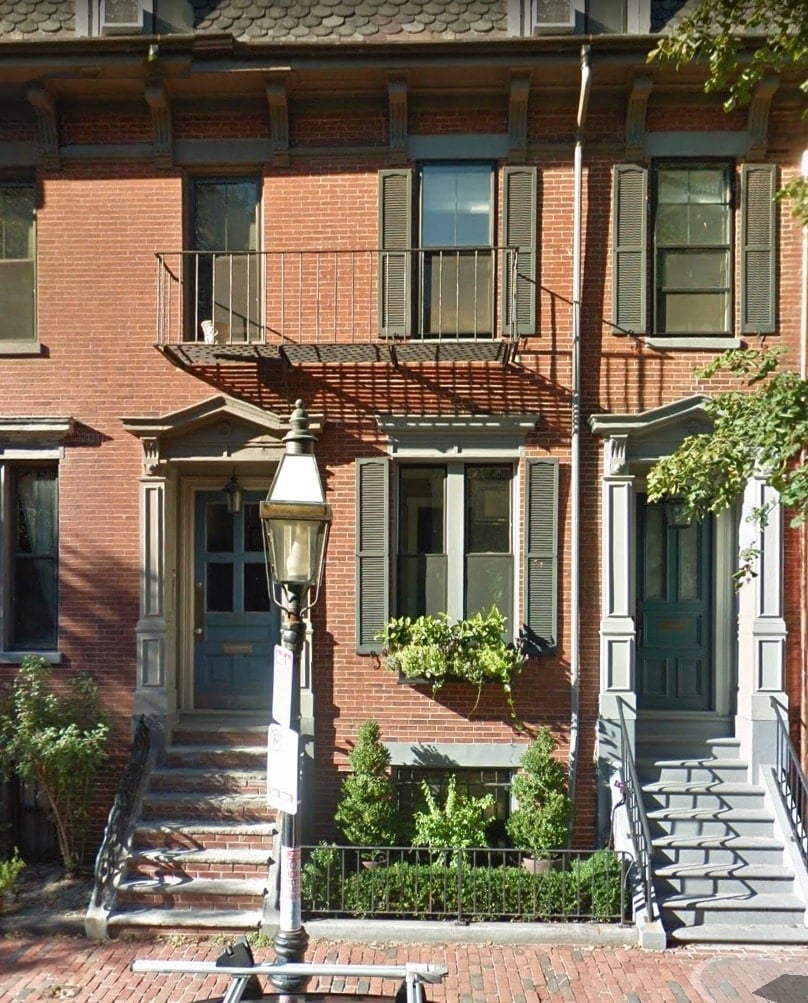 The owners of this gorgeous brownstone home in Boston had an existing Sanyo ductless air conditioning system, but it wasn't working properly. The homeowners really liked the ductless system but wanted to upgrade it and make sure all the areas of the home were comfortable. They also needed to be able to control the temperature at home remotely through a smart phone, if possible.
When the homeowners gave us a call, we decided to first examine the existing Sanyo system. It was clear that it had serious problems and needed to be replaced, but we also knew that we could save the homeowners money by designing a system that would save them money on energy and installation.
---
Problem: Existing Sanyo ductless system wasn't working and needed to be replaced. The owners were looking to upgrade the comfort in their home and have the ability to control the system remotely.
Solution: We were able to upgrade their current system with a single Mitsubishi outdoor condenser and five indoor zones. We paired the system with a Kumo Cloud interface, allowing all the units to be controlled remotely through a smart phone app. The homeowners will get the comfort they need, can monitor their home from anywhere, rake in the savings from a Mass Save Rebate, and ability to control every zone even when they're not home.
---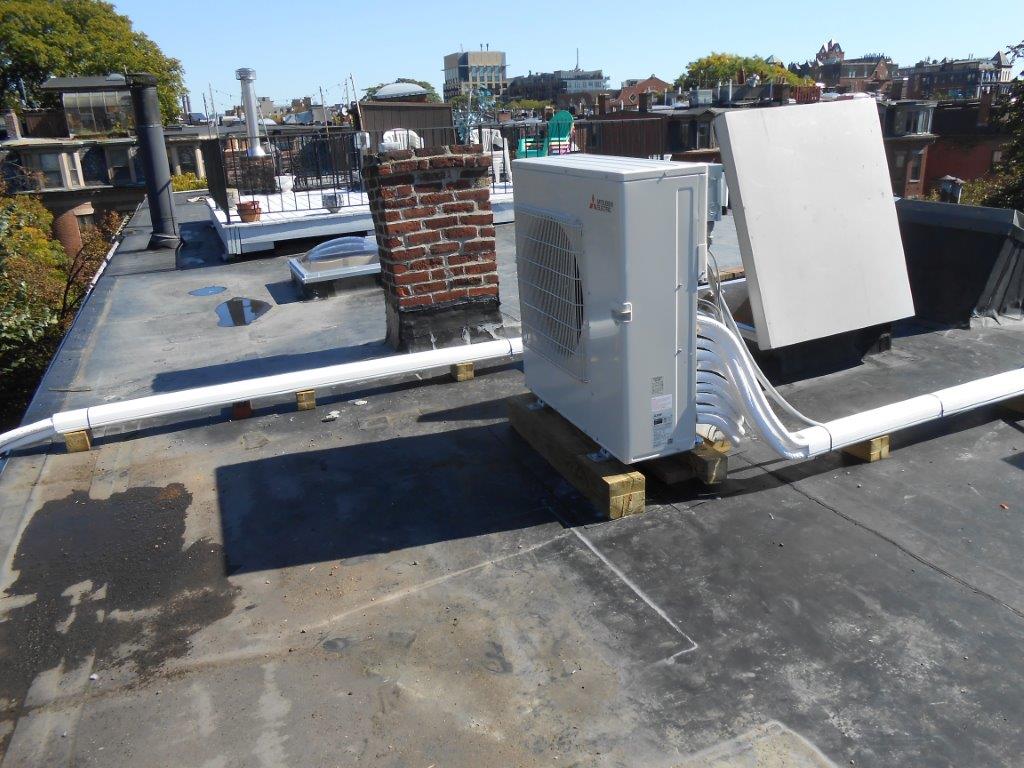 When we looked at the existing system, we knew it needed to be replaced. Instead of two outdoor condensers, we used a single Mitsubishi condenser to run five separate zones throughout the home. Mitsubishi's ductless systems are designed to be expandable and to be able to run multiple zones of comfort through one condenser, helping with efficiency and energy savings.
We installed separate indoor cassettes for the living room, kitchen, master bedroom, and two additional bedrooms, allowing everyone in the home to get the comfort they want. We were also able to install the condenser on the roof, ensuring it was accessible but out of the way, so the homeowners could still enjoy the view from their rooftop patio!
The other addition that made a new Mitsubishi's ductless system such a great choice for this home is the ability to add a Kumo Cloud wi-fi interface for the units. This interface allowed each individual cassette and zone throughout the home to be easily controlled from a smart phone!  Now, you can boost the heat before you get out of bed on a cold, frosty day or turn down the heat when the rooms are not in use.
Likewise, you can make sure the air conditioning in the summer is at an energy-saving level when you're at work, even on vacation, and reset it to the perfect temperature right before you come home. The Kumo Cloud interface makes sure you are always perfectly comfortable, no matter where you are!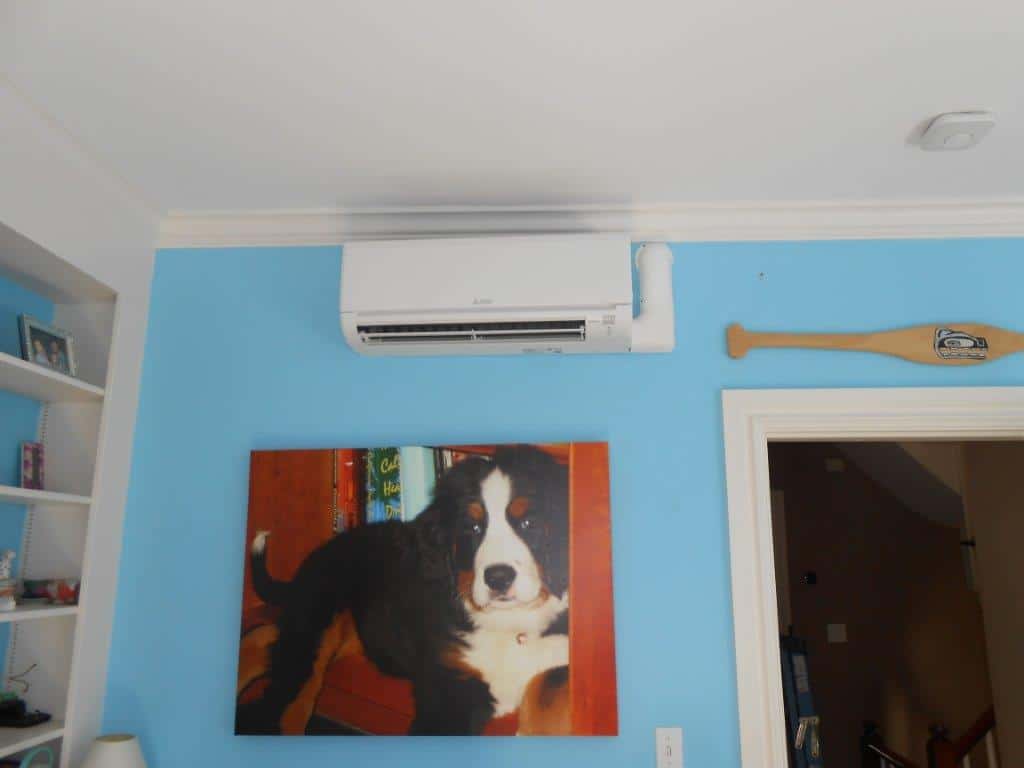 The wall units are installed out of the way on the walls. The units can act as heaters and air conditioners, as well as monitor the temperature and humidity throughout the space. They distribute the air evenly throughout each zone to avoid the hot and cold spots you might find with baseboard heating or window air conditioners. All these fantastic features are what makes ductless heating and cooling a great option for Brownstones in Boston and throughout New England!
By adjusting the zones individually, homeowners can save a ton of money on energy bills. In addition, because ductless is such an efficient heating and cooling system, the homeowners qualified for a $250 Mass Save rebate!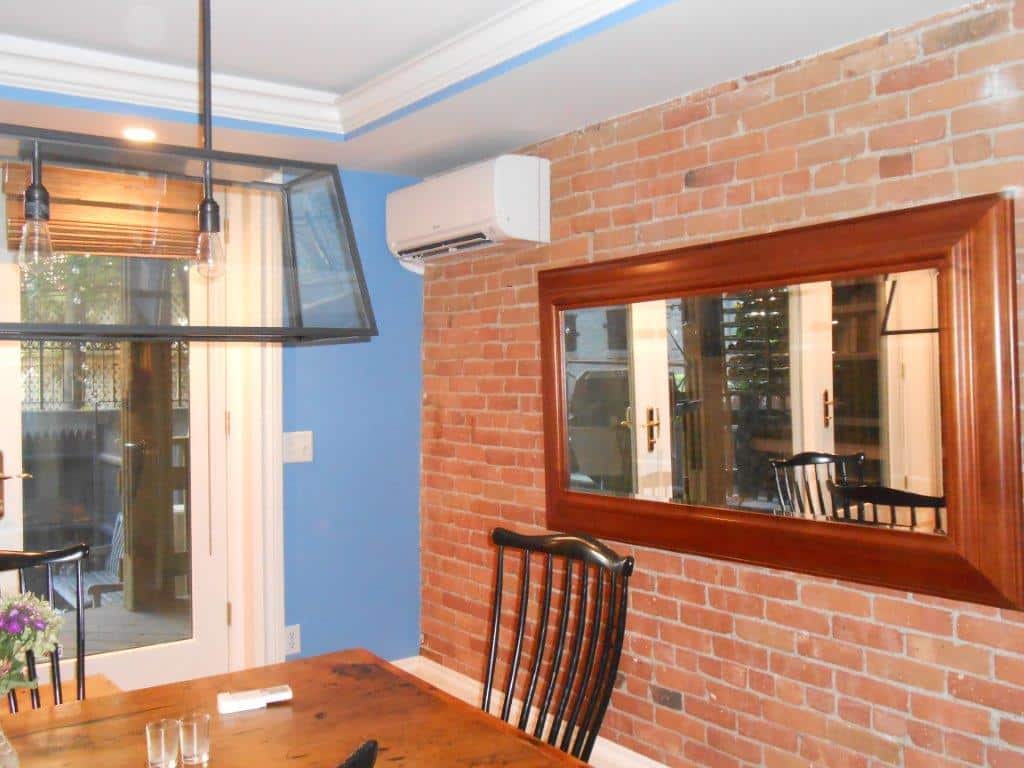 Mitsubishi Ductless provides quiet comfort throughout the year and works efficiently as a heat pump all the way down to -13 F degrees! They deliver world class air conditioning, making sure our homeowners will be able to come home to perfect comfort, no matter what time of year.
Best of all, since N.E.T.R., Inc. is an elite Diamond Contractor with Mitsubishi Electric, we can offer an extended, 12-year warranty, so you can have peace of mind on the reliability of your new system for years to come. We're happy we were able to provide modern comfort and the convenience of wi-fi cloud control to these homeowners, making their historic brownstone home as comfortable as any new build and they will have reliable, efficient comfort for years to come.