This lovely colonial-style home in Newton, MA needed additional heating and cooling. The homeowners wanted to convert one of the bedrooms into a music studio, so having great climate control AND noise reduction was key. They also wanted to ensure the recording they did wouldn't have the distracting hum of traditional window air conditioners or the noise from fans that are amplified if caught on sound recording equipment. We knew we had to balance comfort and ambient noise to meet the goals of our client. We were able to design a great system using Mitsubishi Hyper-Heating technology that will be able to deliver quiet, efficient heating and cooling for this space while saving our homeowners on energy bills.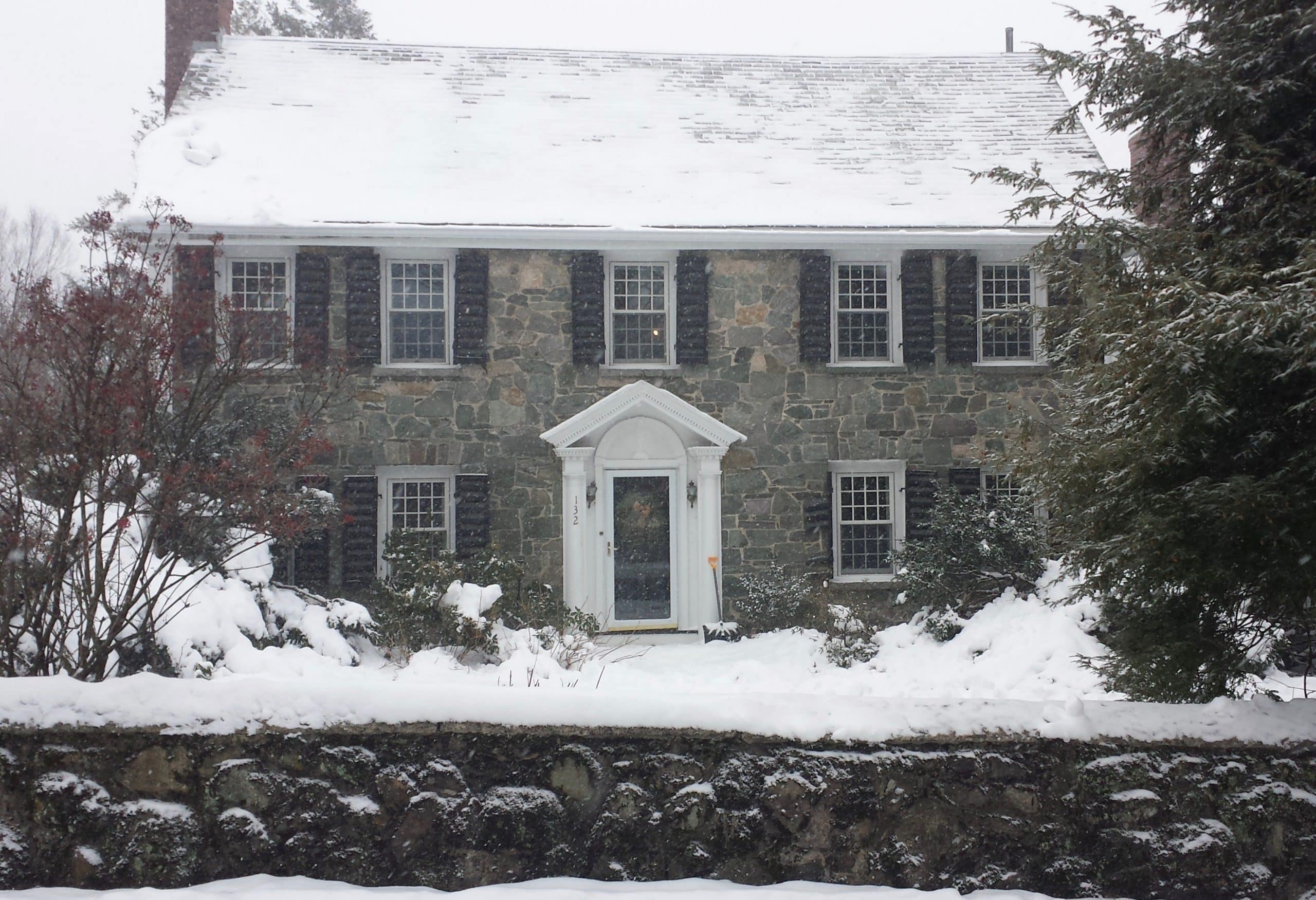 ---
Problem: The homeowners were converting a bedroom into a music studio, which would require the room to have adequate climate control for instruments and equipment and a quiet system to prevent "artifact" noise when they were recording music.
Solution: N.E.T.R., Inc. installed a Mitsubishi Hyper-Heating ductless unit to provide additional heating and cooling to supplement their existing gas heat while providing extra quiet cooling during the spring and summer. 
---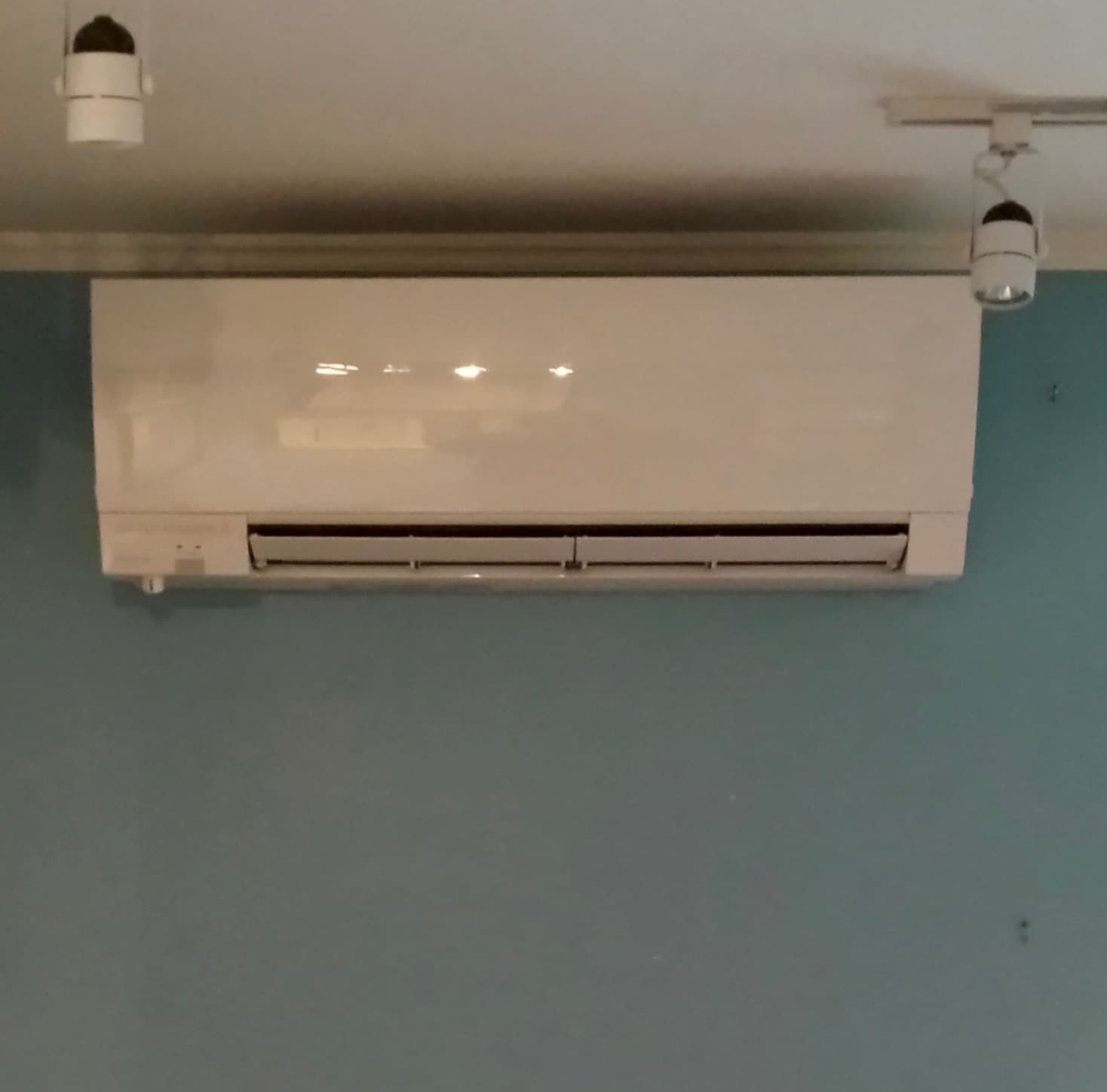 For these homeowners comfort is about noise as well as temperature. They wanted to make sure that all their sound equipment was treated as well as any member of the family. They needed climate control in the new studio to keep their expensive equipment in top working order. Unlike most homeowners who are most concerned about comfort, our homeowners were equally concerned about ambient noise.
N.E.T.R., Inc.  suggested the Mitsubishi Hyper-Heating ductless system, which will bring supplemental heating and cooling into the new music studio. It provides not only easy controls to maintain the perfect temperature and is widely known for being one of the quietest systems available. While most of our customers are surprised and delighted by the quietness of the Hyper-Heating system, for these homeowners, this was a key feature they required. They were impressed that after installation, the system generated a mere 19 DB of noise- "whisper quiet" they remarked. The ductless AC unit is wall mounted, out of the way of the instruments and recording gear and circulates the air to keep everything functioning well.
This family was also able to save money with a rebate of $1,125! There are rebates issued for these systems because of their energy efficient, environmentally friendly technology.. Rebates are still available, so if you are interested in this type of energy efficient equipment as well, be sure to ask your  N.E.T.R., Inc. specialist about what sort of rebates would apply.
The key points of this installation:
The homeowners now have a comfortable, quiet solution to heat their new music studio, keeping temperatures perfect for instruments and audio equipment.
Ambient noise is only 19 DB, whisper quiet, making sure comfort doesn't come with background noise like with window air conditioning units.
The energy bills will go down because of the energy efficient technology.
No removal or replacement of current HVAC equipment was necessary.
$1,125 rebate was available to homeowners, making this solution cost-effective as well!
A Great Investment
This kind of installation is going to help our homeowners with a few things. This new unit will allow them to control the temperature in the studio with pin-point accuracy, and it will do so incredibly quietly which was necessary for a recording studio but appreciated by all customers! Our customers can still use their current system to heat the rest of the house, so this ductless heating and cooling system  will act as a supplemental zone for this new studio, ensuring maximum comfort with minimal disruption. No removal of an old system was necessary.
This technology will also help save money on energy bills, since it is an energy efficient solution. The homeowner was also eligible for a $1,125 rebate!
The warranty on all qualifying systems installed after April 1, 2015 has recently been extended to 12 years! Click here to see the details.