Many times, you can make your existing home more functional by putting on an addition or renovating unused space in an attic or basement. These additions were never factored into the design of your current heating and air conditioning systems, but they certainly need the comfort you expect in the rest of your home! This situation presented a perfect opportunity for a ductless mini-split installation in this Reading, MA, sunroom.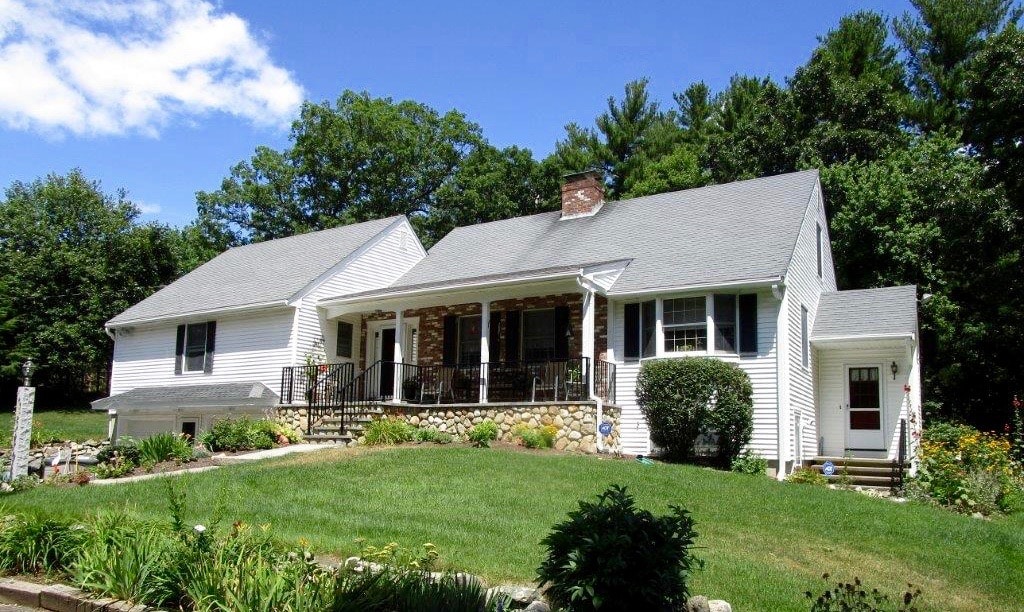 Our homeowners in Reading, MA, added a gorgeous addition. These rooms are often called three-season rooms — because they are far too cold in the winter to be used all year round. The family wanted a heating and cooling solution for their addition that would let them use the room all year long. After all, why add a sunroom if you can only use it part of the year? When they came to us, we knew that a Mitsubishi Electric ductless Hyper-Heating system would be the perfect solution to provide the comfort they needed every day.
Installing a Mitsubishi Electric Hyper-Heating ductless heat pump creates a separate zone of heating and cooling for the addition. Temperature can be adjusted easily by remote control, and the unit will provide pinpoint, quiet heating or air conditioning at the touch of a button. This system is reliable, even when the temperature is -13 degrees! The unit is installed up on the wall, out of the way, and will distribute the cooled or heated air throughout the space, ensuring comfort no matter what Mother Nature has in store.
---
Problem:
The newly built sunroom room needed a
heating and cooling solution
. The family wanted to maximize comfort on the hottest and coldest days of the year, to get the full benefit from this addition.
Solution: N.E.T.R., Inc. installed a Mitsubishi ductless heating and air conditioning single-zone Hyper-Heating system that will provide comfort all year long at the touch of a button. The family will get maximum comfort at the touch of a button every day of the year.
---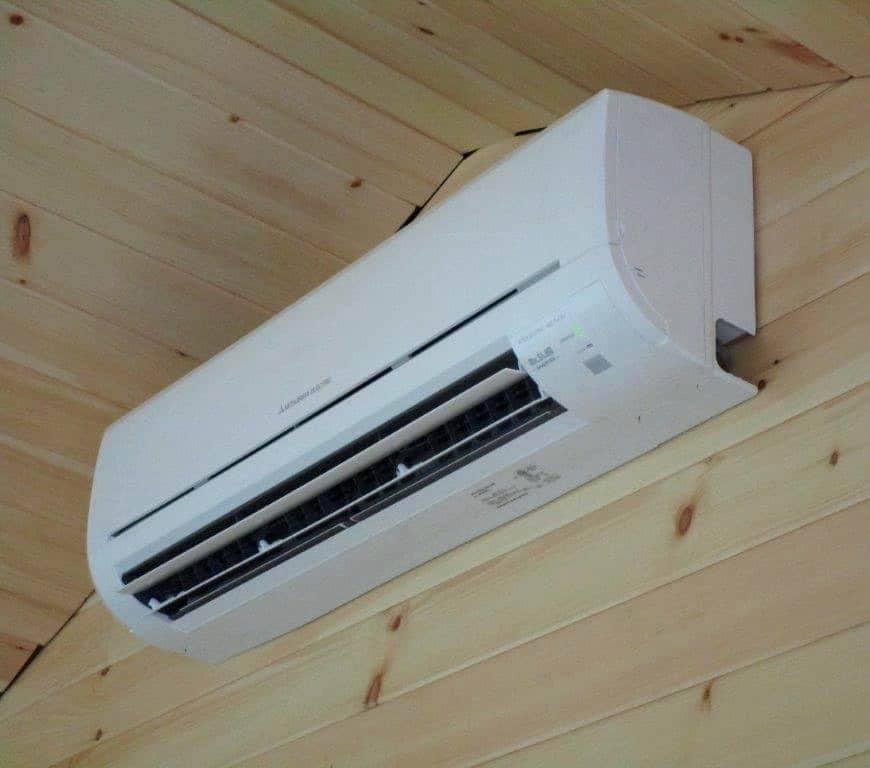 Our homeowners wanted their new three-season room to be comfortable all the time- not just "in season." They needed an efficient heat pump system that wouldn't run up their energy bills. They were looking for a high quality, reliable system that would last years.
The choice of a Mitsubishi Electric ductless Hyper-Heating unit was an obvious solution for this addition. Instead of adding additional stress to their existing HVAC system to heat and cool this addition, an independent zone of heating and cooling is a much better choice. Sunrooms have many windows and provide an indoor place to enjoy the sunlight- but this also means that they can get pretty uncomfortable in the dead of winter or the summer heat.
Fortunately, the incredibly efficient, quiet heating and cooling provided by Mitsubishi ductless will give the ideal heat and air at the touch of a button. This control is allowing the homeowners to adjust the temperature to achieve perfection any day of the year. Now, the money and effort in creating this new space in their home can be enjoyed all year. The owners get four-season comfort, and they can enjoy their new space, regardless of what Mother Nature decides to dish out.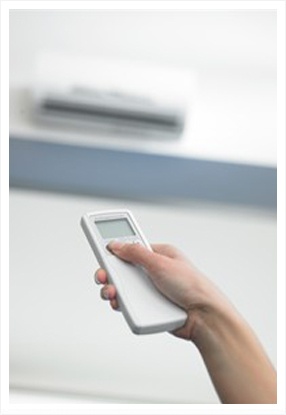 The efficiency of ductless heating brings maximum heat without traditional fossil fuel systems. Many of our customers rave about the money they save on heating bills once they get a ductless HVAC system installed. Especially in hard to heat rooms like a three-season room, Mitsubishi ductless will be able to deliver the heat needed at lower operating costs than any comparable solution- and it will provide cooling in the summer as well, something you don't get with other options like wood stoves or space heaters.
The key points of this home:

The homeowners now have a comfortable, quiet solution to heat and cool the new three-season room addition- we now call it their four-season room!
No removal or replacement of equipment was necessary, and the new ductless equipment is installed out of the way. The system will provide heating and cooling for this room, making it one of the most comfortable rooms in the house, and day of the year.
The new system is efficient and will make sure that the new addition doesn't add whopping new energy bills along with it!
A Great Investment
Our homeowners will still be using their traditional HVAC system to heat and cool their home. This addition will have its own separate zone allowing it to be adjusted independently of the rest of the house. That means the homeowners will use the system only when they need it, minimizing any additional costs to heat and cool this beautiful new space. They will get pinpoint control over the temperature in the room, keeping it comfortable – maybe even more so than other areas of the house! This installation will also provide air conditioning, making spring and summer much more comfortable as well- and ensure the owners get maximum enjoyment out of their investment.