One of the most common problems we see when visiting homes is that they don't have balanced temperatures throughout the house. Split-level homes can be especially challenging to heat and cool. One room may be too cold while another is too hot. There seems to be no way to come to a happy medium.
The way most homeowners make those cold rooms warm is by cranking up the heat, causing other rooms to become too hot and increased the energy bills. That was the situation for this family in Burlington, MA.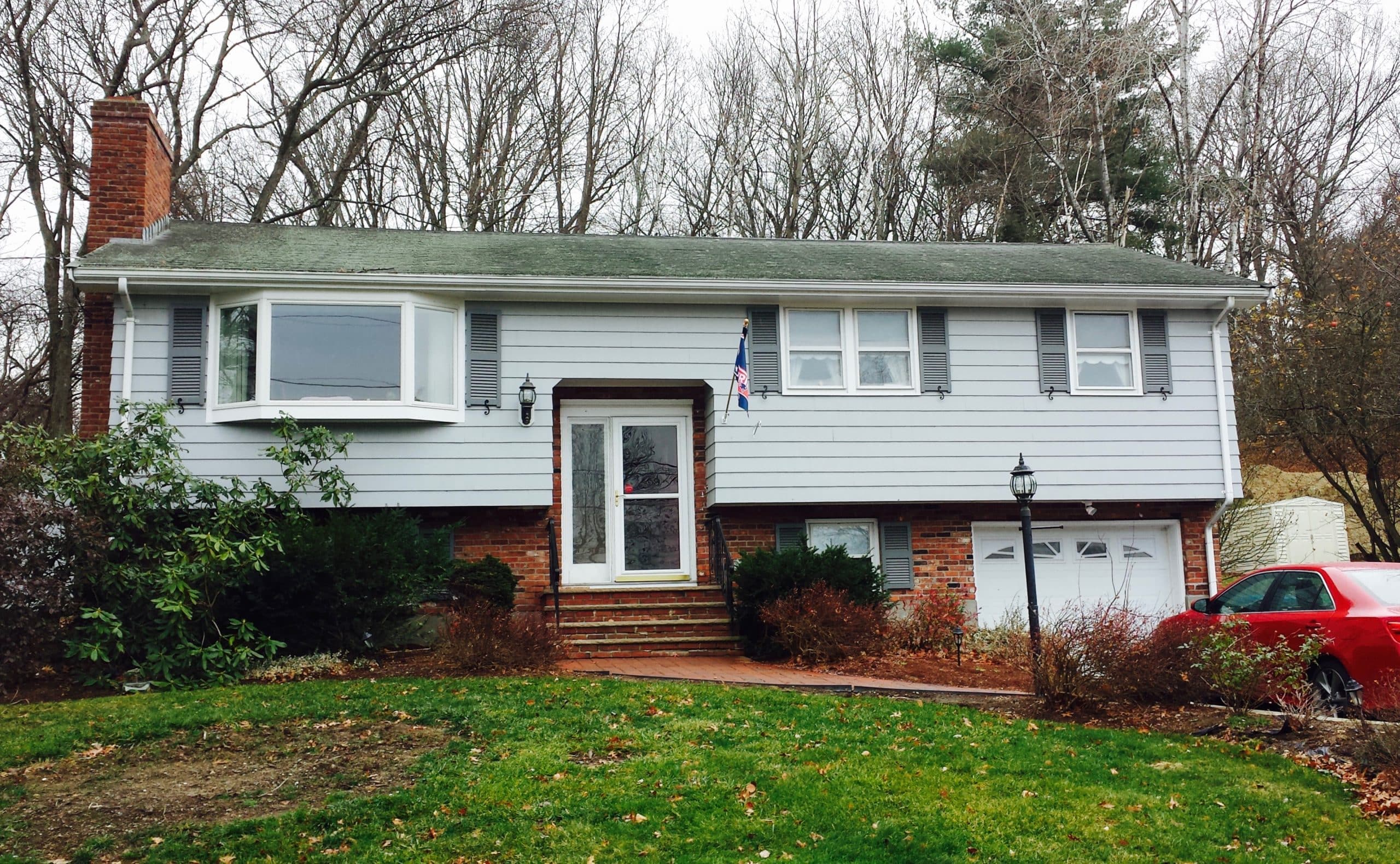 ---
Problem:
 The existing
HVAC system
in this split-level home couldn't keep the temperature even from one room to another, causing uneven heating and cooling. The older
heating system
was running inefficiently, costing the homeowners a lot of money, and they were still cold! 
Solution: We installed a single-zone Mitsubishi Hyper-Heating ductless unit to supplement the existing system. This install gave the homeowner pinpoint control over the temperature in the main living space and reduced the load on the current system.
---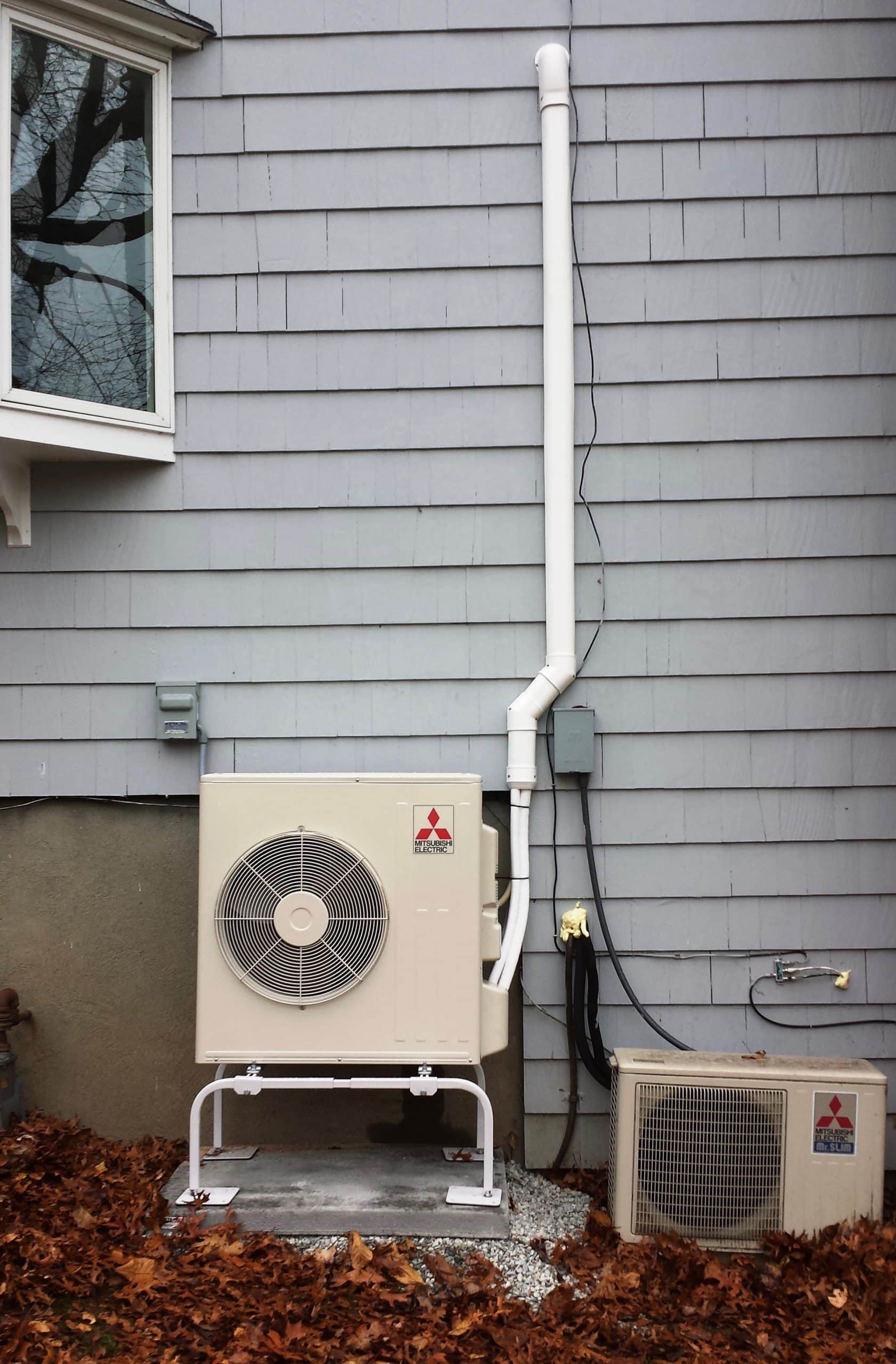 The problem this family was having was heating all levels of their split-level home. Split-level homes can be a challenge to heat and cool. Making sure air circulates well, and that there aren't hot and cold spots takes an innovative solution to ensure comfort in the winter and summer. Their existing unit, seen on the right, wasn't getting the job done to sufficiently heat the home, and the family needed something to keep the home more comfortable.
Our Solution: By adding a Mitsubishi Hyper-Heating ductless system (on the left), and ensuring the equipment is installed correctly, we're able to make sure this family remains comfortable this winter. This supplemental heating system will work as additional heat this winter. During summer months the ductless unit will provide quality air conditioning without requiring an installation of a completely new system- the systems can work in tandem.
This family was also able to save money with a rebate on ductless system of $250! Because this is energy-efficient technology, rebates are available for these systems since they are helping the environment. Additionally, the warranties on the systems have been extended to twelve years, giving homeowners peace of mind as well as increased comfort in their homes.
There are still rebates available! If you are interested in this type of energy-efficient equipment, be sure to ask your Mitsubishi ductless heating and cooling specialist about what sort of rebates would apply.
To recap the key points of this home and our solution:
The homeowners now have a comfortable, quiet solution to heat their split-level home.
The energy bills will go down because of the energy-efficient technology.
No removal or replacement of old air conditioning or heating equipment was necessary.
$250 rebate was available to homeowners to help reduce initial costs, along with the money they will save due to smaller energy bills.
A Great Investment
This kind of installation is going to help this family with a few things. They are still using their current HVAC system to heat, so this ductless install will only supplement their current heating system to make the house completely comfortable. No removal of an old system was necessary.
This technology will also help save money on energy bills, being that it is an energy-efficient solution. The homeowner was also eligible for a $250 rebate!
The warranty on all qualifying systems installed after April 1, 2015, has been extended to 12 years! Click here to see the details.