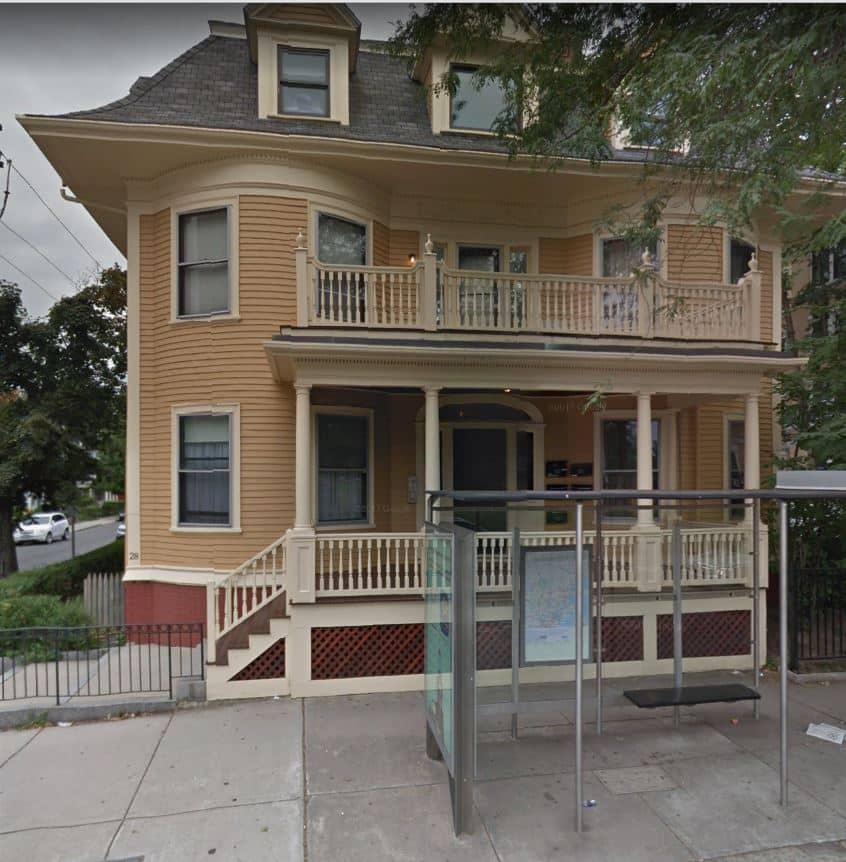 The owner of a multi-family Victorian-style home in Somerville, MA wanted to upgrade the HVAC system in their home. The energy bills for the house too high, but he didn't want to make a lot of physical changes to the home since it was in a historic district.
The home already had steam gas, but no central air system. His tenants used window air conditioners in the summer and house's structure caused it to use more energy heating and cooling than similar homes.
Of course, upgrading the whole system would be a big investment. So, the property owner wanted to make the most of it. This meant getting a system that offered better climate control and lowered monthly expenses. It also needed to be low-maintenance and easy to use.
After reading our outstanding reviews, the property owner called N.E.T.R., Inc.. We quickly got to work designing a system that met all his needs.
---
Problem: A multi-family Victorian house in Somerville MA needed an HVAC upgrade. The steam gas heat did not evenly heat the entire home. The window air conditioners cost too much to run in the summer.
Solution: Installed a new Mitsubishi ductless HVAC system. The custom design uses indoor units in the living room, dining room and bedroom with an outdoor hyper-heating outdoor condenser unit.
---
Ductless Units are Easy to Install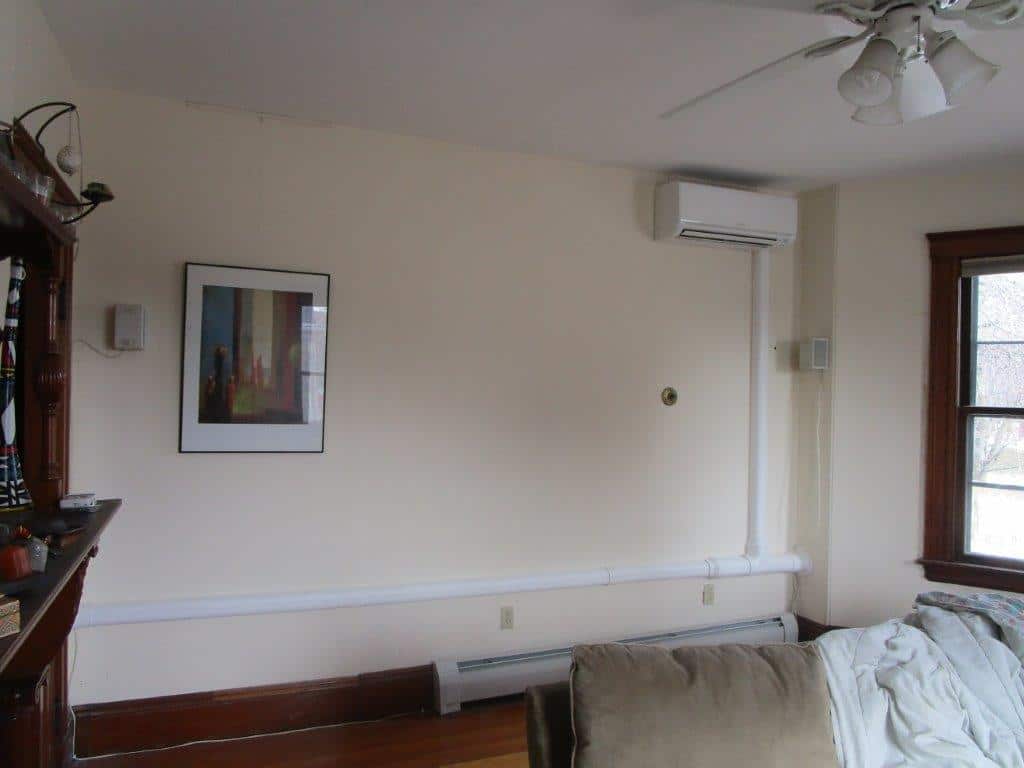 We designed a ductless system for this home. Like the property owner wanted, it used less energy than his old HVAC system and is easy to use. But, that's not all this system was ideal for a historic house, because ductless AC units don't require a lot of work to install.
Traditional, central systems require ductwork and vents. This often means a certain amount of construction in the house. In order to install new vents and ductwork, installers may have to modify floors and walls. This can take away from the visual appeal of any home. It also takes up space, especially when they need to fill closets or other spots with ducts.
Older homes weren't designed to have all that duct work in them. As a result, they often need more work than modern homes. Fortunately, we were able to bypass all of that thanks to how the ductless system works.
These units don't push air through big, bulky ducts. Instead, the forced heat or cool air travels through plastic tubing. The tubing itself is very narrow, just a few inches wide and flexible.
The flexibility lets our installers run it like electrical wiring. It can be snaked through the house without tearing open any walls or floors. The ductless system is much less invasive than traditional units.
The treated air itself comes from an outdoor condenser unit, similar to a central air unit, but thinner and less noticeable.
From the outdoor unit we drill a small hole through the wall and feed the tubing through to run the heat into the house.  Inside the house are rectangular units that sit high on a wall. The tubing attaches to them through another small hole that's covered by the unit itself.
Once everything is hooked up, the system is ready to go. It's an easy process that takes less than a day in most cases and doesn't have nearly as much impact on the visual appeal of the house as most other systems.
Ductless Units Offer Even HVAC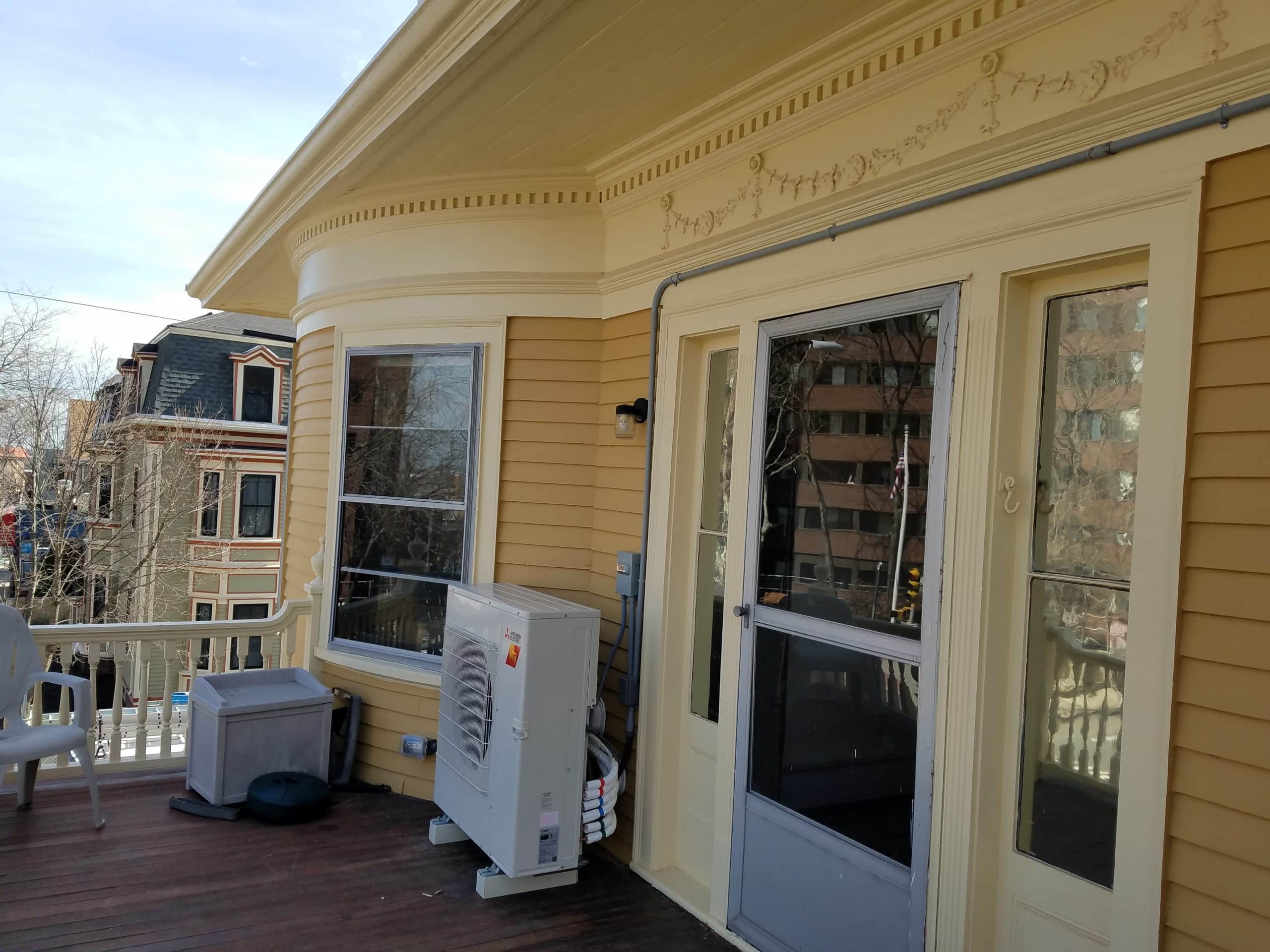 Once installed, ductless units offer better heating and cooling than older systems. One reason is that the newer designs allow them to distribute the air more efficiently than models that were invented decades ago.
The flexibility also plays a role in their efficiency, since the units can be easily mounted anywhere. Our installers can find the ideal spot in any room for them. This allows our installers to locate the optimal place for every unit to increase their efficiency.
Instead of being controlled by one thermostat, each unit works independently. They can all be set to the same temperature or put at different settings so that every room stays the perfect temperature. This helps the units use less energy than with a centralized system.
When they are all set for the same temp, each unit will work until its designated zone reaches the desired temperature and then it will shut off. This way the only units running are the ones that need to be at any given time.
In the winter, the units in the rooms that warm up quickly will turn off before the cooler rooms will. That means they use less energy — and cost less money.
Since the units are separate, they don't have to be set the same. If one tenant doesn't need the kitchen as warm as other rooms, they can lower the temperature in that room. If another tenant wants the bedroom a few degrees hotter than other spots, now they can program each unit on its own.
Ductless HVAC Saves Money on Monthly Bills
In almost every case, the units are more energy efficient than old ductwork-and-vent setups and they are always better than window air conditioners. This is proven through their Seasonal Efficiency Energy Ratio, or SEER, ratings.
A SEER rating measures how much energy an AC unit uses to cool an area. The higher rating, the less energy it uses, and less energy means less spent monthly utility bills.
The new units offer much more efficiency than the old units. Window air conditioners often have SEER ratings around 10. Today, all central air units must have a rating of 13 or higher.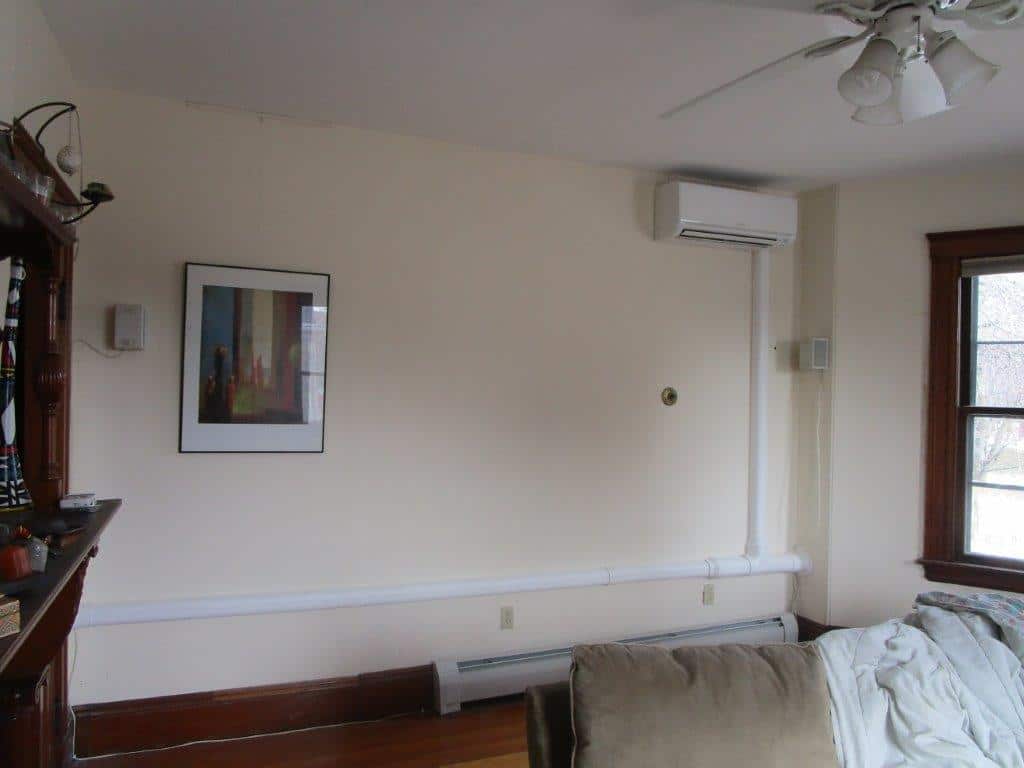 There are also Energy Star ratings. In order to be certified for Energy Star, an appliance must show that it is more energy efficient than other units that do the same job. Air conditioners need SEER ratings of 14.5 or higher.
So how does the new Mitsubishi ductless system stack up? Under the right circumstances, its SEER rating is 23.2. That's way more than the old units and more than even the average central air system.
The comparison isn't the same in the winter. The home still has oil heat and the new system only supplements that instead of replacing it.  However, the house will now use less oil throughout the year.
As we mentioned before, the HVAC units go a long way toward even heating. Now, there's no need to waste extra energy for the whole system to heat up a few cold spots.
The new units make it so the expensive oil heat system will not have to be used nearly as often.  Heating with just the units in the fall and early winter will do the trick now. The same goes for those warm, early spring days!
Of course, installing the new system is a large investment for a house this big. Fortunately, this homeowner was able to cash in on some huge savings thanks to a rebates that N.E.T.R., Inc. was able to help them find.
In the Somerville area, two groups offer rebates for installing high-efficiency equipment. One is Mass Save, a collaborative of utility companies in the state. The other is the Massachusetts Clean Energy Center.
We made sure our property owner knew about the rebates and how to apply for them. Between both organizations, he received more than $1,600, which really helped to offset his installation costs!
Our property owner also took advantage of our financing offers. Now, he's set up with zero interest over 72 months.
Our payment plan along with the rebates made this HVAC investment an easy decision. Add to those benefits all the money he'll be saving in monthly energy bills and it makes it all a small to price to pay — literally — for great climate control.
Do you want a better and more cost-effective and efficient option for heating and cooling your home? Contact us and we'll design the perfect solution for you!