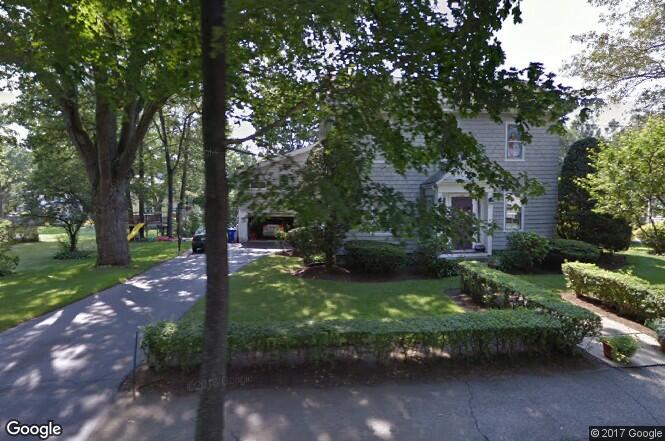 Our homeowner knew how effective ductless cooling could be. Already, he had installed two ductless units, or air handlers, in his colonial home for air conditioning. Now, he was ready to expand his system.
Previously, we had installed a mini-split system to cool a few rooms. The home, built in 1860, didn't have central air. So, our homeowner used window air conditioners.
However, the window ac's used a lot of electricity. They were loud and a hassle to clean and install every spring.
When we installed the two air handlers with a heat pump, our homeowner got better cooling and paid less money for it. And, he didn't have to stop there.
Like many older homes in Arlington, MA, this colonial home had gas-fired forced hot water heat. It traveled through pipes and circulated via radiators.
The biggest drawback to radiators is uneven heating. It's common for a room to have cold spots as the heat seeps into the room. And, as with many older hvac setups, entire rooms can end up colder than others.
Fortunately, a mini-split provides excellent heating as well as it cools a house. We could add that feature to this home without overhauling our previous work.
---
Problem: A colonial home in Arlington, MA had forced hot water heat that created cold spots in the winter. It also used window air conditioners in some rooms. But, they were loud and inefficient.
Solution: Added two new ductless units in bedrooms. These accompany a similar system handling other parts of the house. Also installed a new outdoor heat pump for the new units.
---
Adding ductless heating in a colonial home
Ductless heating can eliminate cold spots in the winter. And, they use less energy than other hvac solutions. Here, we were able to add air handlers that supplemented the existing radiators.
The process starts outside with a heat pump. It generates heat or cold air. From there, piping or tubing transports the air throughout the house. On the other end, the units, or air handlers, distribute the air in the rooms where they're located.
In these ways, it's similar to how ductwork and vents hooked up to a furnace and central air conditioner. But, there are some significant differences.
First is the piping. The tubes are made of flexible plastic and are only an inch or two around. These are important distinctions from bigger and bulkier ducts.
Our installers run the piping through the walls in between rafters. They're so small that they don't need to carve out space in any rooms or closets to fit it in the house. With the plastic tubing, we can run it quickly and easily throughout the home.
That process makes it very easy to add a mini-split for heating alongside an existing system. It's significant when it comes to heating. Our homeowner had the option to enhance his current setup rather than overhauling it.
Using ductless hvac for zoned heating and cooling
Our homeowner's new system is an excellent fit for his older colonial home because it provides zoned heating and cooling. That means each room or zone is treated separately from the others.
This way, our homeowner can add warm or cold air exactly where it's needed and not in spots that are already at the right temperature.
Creating zoned hvac is possible because each unit has a thermostat. That way, each one works until it treats its zone correctly.
Compare that to a central system with one thermostat. In that case, there's one gauge, usually on the first floor. The system turns on and off based on that measurement. But, the upstairs ram can be — and often are — warmer in the summer and cooler in the winter than the downstairs rooms.
When this happens, you get uneven hot or cold spots. That's because the system isn't working long enough to treat the upstairs rooms. If you set the thermostat differently to account for them, you'd end up overheating or overcooling downstairs.
That was the problem our homeowner had with his heat. The bedrooms got some warmth, but not enough. So, we installed new air handlers in those spots. Now, he sets those to the temps he wants. When the main system shuts off, the units pick up the slack.
In the summer, those same units provide cooling. And, our homeowner can customize that, too. If he knows he won't' be in those rooms during the day, he can turn them down. Then, he can crank up the ac at night.
Saving money with ductless heating and cooling
Our homeowner's biggest concerns were eliminating cold spots in the winter and getting rid of his old window unit air conditioners. His new system does all that — and it saves him money in the process.
A mini-split system such as this one uses less energy to provide the same hvac services as more expensive setups. That's why they're certified as Energy Star according to federal standards.
That certification itself helps save money. As in many other states, there are groups in Massachusetts that encourage people to use energy-efficient appliances. And, they offer cash incentives to those that do.
We helped our homeowner apply for rebates from the advocacy group Massachusetts Clean Energy Center and Mass Save, a consortium of energy providers in the Bay State. Between these two, he got $1,500 to put toward the equipment and installation.
Now, our homeowner also sees savings on his monthly energy bills. He's now gotten rid of all his old window air conditioners. Since the units provide better cooling with less energy, he pays for less electricity to cool his home in the summer.
He also sees significant savings in the fall and early spring. Previously, he'd have to turn on the radiator heat when it got a little chilly. And, he'd leave them on as the weather got warmer.
Now, the units alone can handle the heating during those transitional times. And, in the winter he sets the radiator thermostat lower than before. This way, the more efficient mini-split makes up the difference.
Between the upfront savings and lower energy bills, the new system will pay for itself in a few years.
Do you want a better and more cost-effective and efficient option for heating and cooling your home? Contact us, and we'll design the perfect solution for you!