This cottage style home in Wilmington, MA needed to update their heating and cooling system a few years ago. We added two zones of ductless heating a cooling for the Master Bedroom and a second bedroom at that time, delivering great service. The owners recently called us to add additional comfort to their kitchen and family room, to achieve the terrific comfort they were getting upstairs.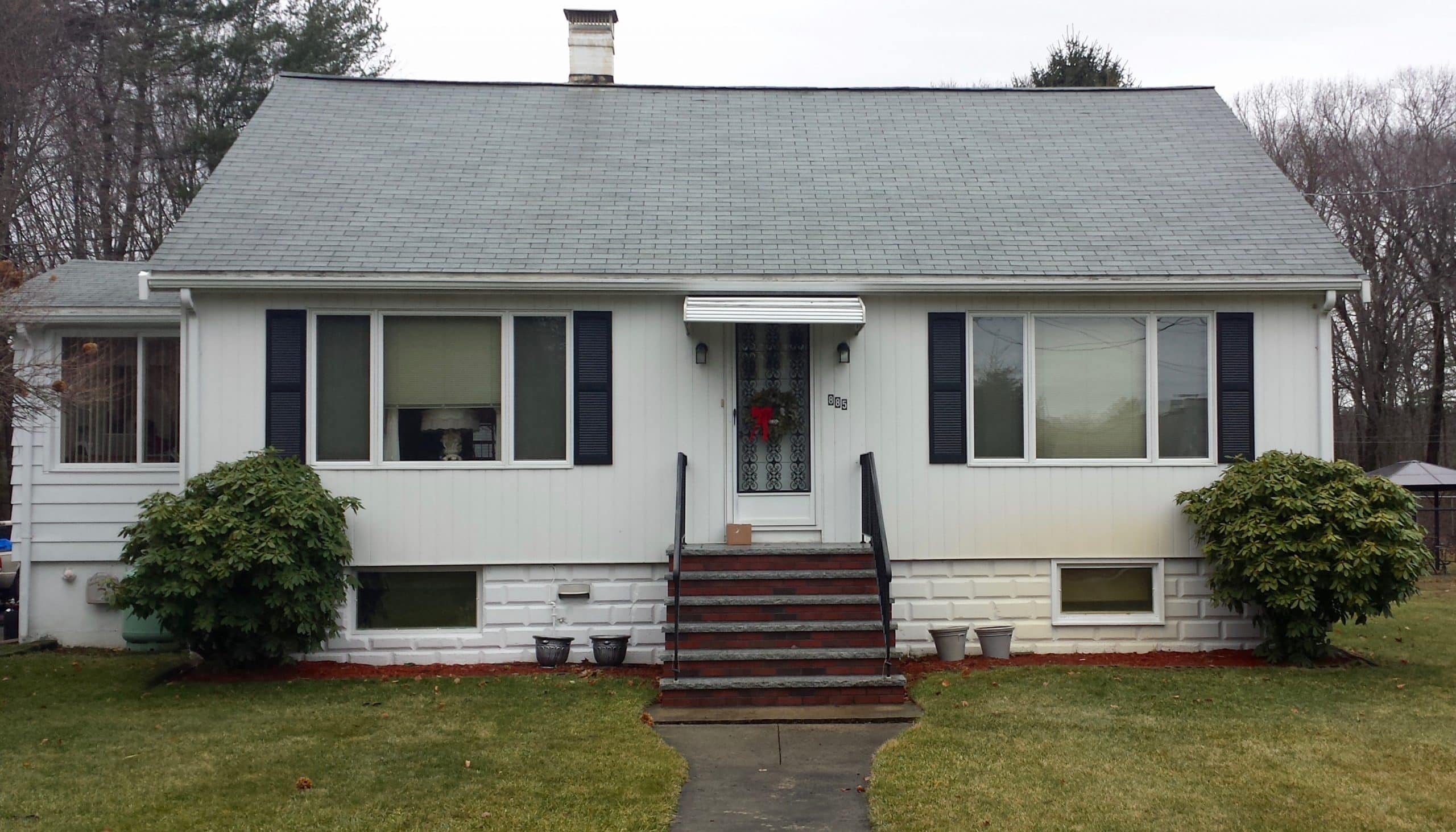 ---
Problem: The homeowners were looking to add additional comfort to their living room and kitchen.  The owners already had a two-zone Hyper Heat ductless system serving the bedrooms, and wanted to get the same comfort for the rest of the home.
Solution: We were able to create three heating a cooling zones for the whole home by adding an additional zone to heat and cool the heating & cooling using a Mitsubishi Electric Hyper Heat ductless unit to cover the kitchen and living room ensuring comfort throughout the home, every day of the year.
---
A Great Investment
This kind of installation is going to help them with a few things. This ductless install will supplement their current system and add additional comfort in the key areas where it's needed most. No removal of an old system necessary. The additional zone was easily added without needing to change the existing systems at all.
This ductless technology will also help save money on energy bills, being that it is an energy efficient solution. This kind of technology also allowed our homeowners to receive a $250 rebate through the MASS SAVE program!
The warranty on all qualifying ductless heating and air conditioning systems installed after April 1, 2015 has recently been extended to 12 years! Click here to see the details. 

The Ideal Ductless Air Conditioning Solution for a Massachusetts Home
Our experience with homes like this one in Wilmington is unparalleled in the Boston area. In order the achieve adequate cooling in the summer, window air conditioners just don't seem to cut it anymore. These units are noisy and they're power hungry, really running up the energy bills.
Our homeowners had already added additional comfort with a two-zone ductless heating and cooling option a few years ago to make their bedrooms comfortable at the touch of a button. They called us again to discuss what could be done to make their living room and kitchen as comfortable as the bedrooms, and make all areas of their home perfectly comfortable all year 'round. After a review, we recommended adding an additional zone with Mitsubishi Electric hyper-heat that could cover both rooms easily.
Not only do ductless systems work well down to temperatures below -13 degrees to deliver heat on demand, but it also functions as an efficient air conditioner. By adding one zone, this home now has three zones of comfort where each room can be set to the optimal temperature at the touch of a button. No more cranking the heat to achieve comfort in only some rooms, or fighting about who left the bedroom door open, letting out the cold air.
Our homeowners have maximum comfort throughout their home, in every season, and have saved money- they were even eligible for a $250 rebate while lowering their energy bills with this efficient technology.