This home in Stoneham, MA, has a common problem to homes throughout New England. The oil heat system operates well, but heating bills are expensive. Because there is no central AC, cooling the home has been accomplished through bulky, noisy window air conditioners, which are inefficient and expensive to run. Our homeowners were looking for a more cost-effective way to heat and cool their home and maximize the comfort throughout.
---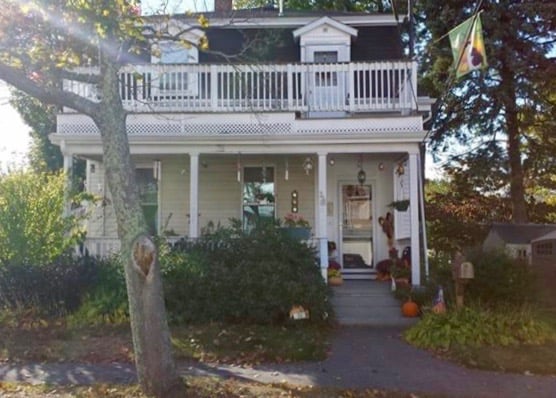 ---
Problem: The homeowners were looking for a more cost-effective way to cool their home than window ACs and needed supplemental heating for their oil heat system to reduce energy bills.
Solution: We were able to create three zones of heating and cooling using a Mitsubishi Hyper-Heating ductless mini split system in the kitchen, living room, and master bedroom, ensuring comfort throughout the year.
---
A Great Investment
This kind of installation is going to help them with a few things. First, they are still using oil heat, so the ductless heat pumps will offer supplemental heating their current system. This will ensure the house completely comfortable in the key areas where it's needed most. No removal of an old system necessary.
This technology will also help save money on energy bills, since it is an energy efficient solution and may be eligible for the MASS SAVE rebate.
The warranty on all qualifying systems installed after April 1, 2015 have been extended to 12 years! Click here to see the details. 

The Ideal Air Conditioning Solution for a Massachusetts Home
Our experience with homes like this one in Stoneham is unparalleled in the Boston area. In order the achieve adequate cooling in the summer, window air conditioners are inefficient and impractical. These window AC units are noisy and run up the energy bills!
After a thorough review of the home, we knew that we could achieve maximum comfort, upstairs and downstairs by constructing a three-zone system with Mitsubishi Hyper-Heating technology. This efficient heat pump system works well down to temperatures below -13 degrees to deliver heat on demand, and functions as an efficient air conditioner in the summer. By creating three zones, all our homeowners need to do is touch a button on the remote control, and each room can be set to the optimal temperature. No more cranking the heat to achieve comfort in only some rooms.
Our homeowners have maximum comfort throughout their home, in every season, and have saved money by supplementing their oil heat system with ductless heat pumps, which are better for the environment. They got all of this while lowering their energy bills due to the efficient technology.