Over time, our needs change. For our empty-nest homeowners in Burlington, heating and cooling the whole house seemed wasteful AND expensive. Split level homes like this one can also be especially challenging to heat and cool, so creating solutions that allow more customization of temperatures in certain rooms is a blessing. They were looking for a solution that allowed them to have the comfort they yearned for, without having to heat or cool the whole home, and spending money they'd rather use on more enjoyable things.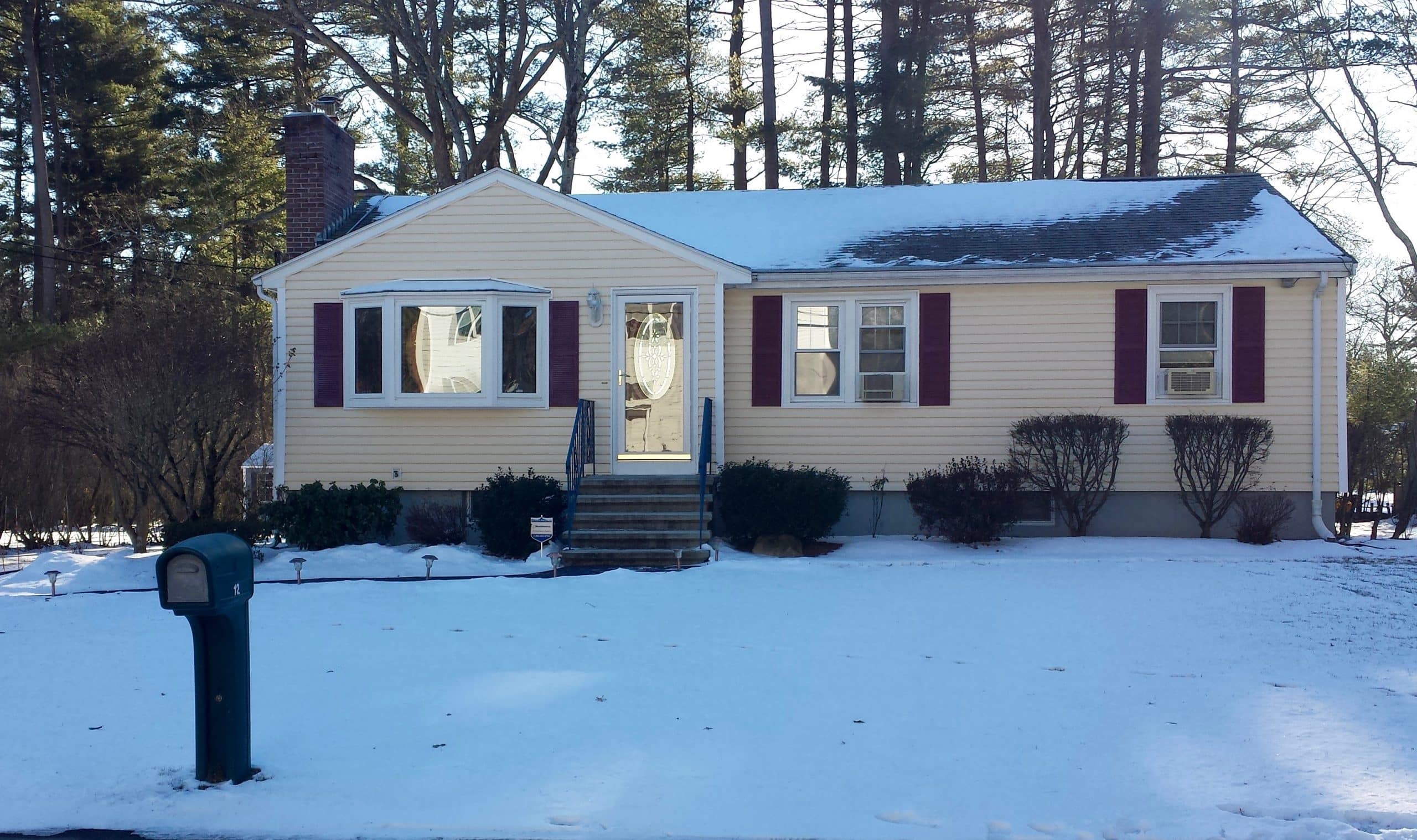 ---
Problem: The Homeowners wanted to add an extra zone to heat and cool their master bedroom and adjust the temperature, without having to spend additional money heating or cooling the entire house.
Solution: Installed a Ductless Electric Mini-split system to create an additional zone of comfort, wallowing pinpoint control of temperature in the master bedroom with the touch of a button on a remote.
---
Our homeowners needed more precise control over their heating and cooling. Split-level homes can be a challenge to heat and cool, and now that the couple no longer has kids at home, they are using certain areas of their home more than others. It ends up being wasteful and expensive to heat or cool a whole house to achieve comfort in just one room, so adding zone heating right where you need it is a great option.
Our Solution: By adding a Mini-split ductless heat pump and air conditioning system, our homeowners are guaranteed to get the comfort they want in their Master Suite without having to heat and cool the whole house to achieve comfort. Since the system is efficient and offers immediate heat or cooling at the touch of button, our homeowners will be spending every day in comfort, all year long, regardless of the outside temperature.
To recap the key points of this particular home and our solution:
The home owners now have a comfortable, quiet solution to heat and cool their master bedroom in their split level, suburban home.

The energy bills will go down because of the energy efficient technology.

No removal or replacement of existing HVAC equipment was necessary.

The homeowners will be saving money each and every month on energy bills, since they will no longer have to heat or cool the entire home to achieve comfort.
A Great Investment
This kind of installation is going to help our homeowners with a few things. They are still using their current system to heat, so this ductless install will only supplement their current system to make the house completely comfortable. No removal of an old system necessary.
This technology will also help save money on energy bills, and many installations like this one, have rebates available through the Mass Save program, making it an affordable way to upgrade your home comfort today.