Cambridge has tons of older homes like this Victorian. These homes were built long before air conditioning was invented, so finding a solution to heat and cool a third-floor room and keep it comfortable all year long is a challenge. The homeowners wanted to make a great bedroom for one of their children on the third floor, but it always seemed to be too cold in the winter and sweltering in the summer. Finding a solution that would be safer than a space heater and more efficient than a window air conditioner was desperately needed. Window units couldn't keep up with summer heat, and they were noisy and expensive to run- the family knew there had to be a better way.
Our homeowners called N.E.T.R. Inc., to find a solution that would allow them to create the third-floor bedroom for their child and be cost-effective, both for installation and operation. It had to make the third-floor comfortable, be easy to operate, and be efficient to help save money on energy bills.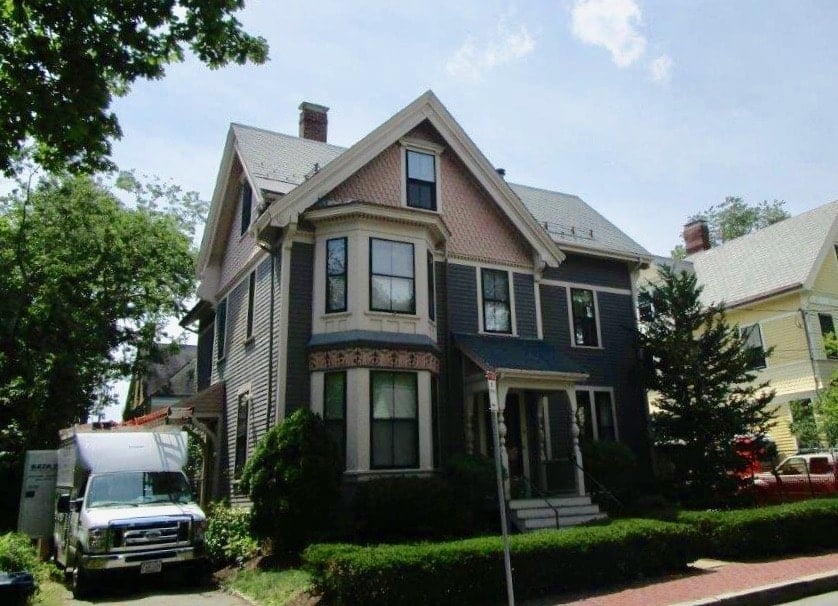 ---
Problem: The homeowners wanted to turn their third-floor into a child's bedroom, but they needed to ensure adequate heating and cooling to make it comfortable year 'round.
Solution: We installed a Mitsubishi  Hyper-Heating single-zone ductless heat pump system to provide heating and cooling for the third-floor. This made the room comfortable every day of the year at the touch of a button.
---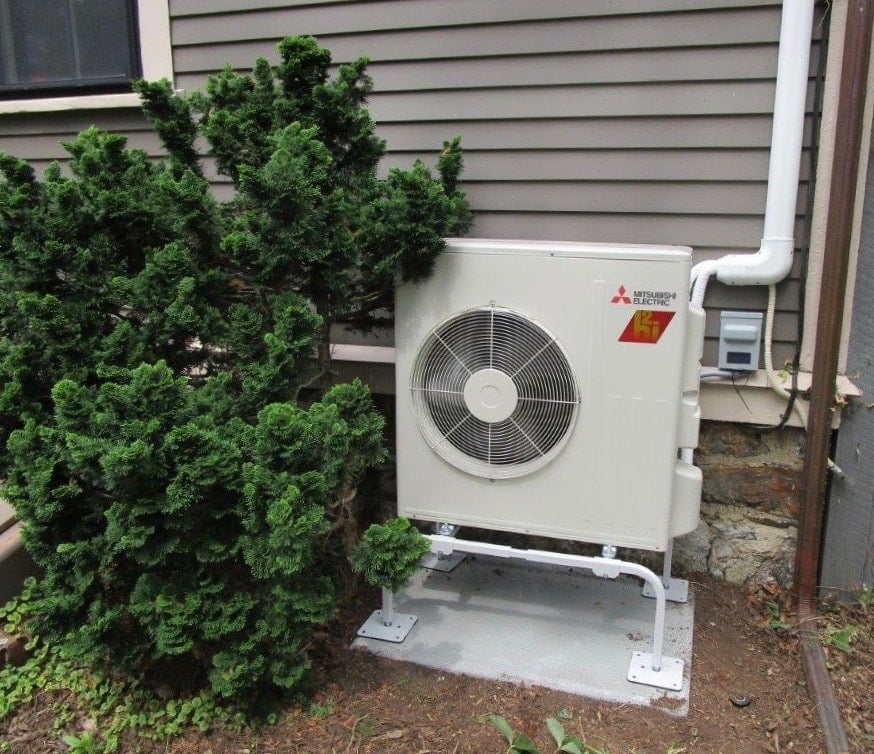 The problem this family was having was making sure the third-floor of their home had the heating and cooling needed to be comfortable year 'round.
No matter what kind of home you have, third-floors are hard to keep comfortable. Even in well insulated homes they are close to the roof and tend to be colder or hotter than the rest of the house. In older homes like this one, traditional heating systems have to work overtime to try to heat the space, which results in overheating the other floors. This kind of heating is definitely not worth discomfort or the extra money!
When the family called us, we knew the perfect solution that works wonders for hard to heat or cool spaces. N.E.T.R. Inc. suggested the family install a Mitsubishi Electric Hyper-Heating single-zone system. This would allow additional heat in the winter, but also supply world-class, quiet, and efficient air conditioning for the summer months. The heat pump offers both heating and cooling using electricity, and its efficiency ratings allow it to work well even when it's -13F outside!
These ductless HVAC systems simply require a wall-mounted unit in a room, with the main heat pump unit outside. The unit is operated by a remote control and can be adjusted as needed to make sure the space is comfortable, regardless of the temperatures outside. The units are whisper-quiet, unlike loud window air conditioner that can keep the child up at night. In fact, these units are so quiet, we've even installed them in recording studios!
Saving Money While Maximizing Efficiency- and Getting Rebates!
N.E.T.R Inc. worked with the homeowners to secure a Mass Save rebate of $250 and a Mass CEC rebate of $625, bringing the total savings to $875, This helped to make it an affordable, long-term solution for the problem of heating and cooling a tricky space like a third-floor. The energy-efficiency of these units provide the incentives and government-supported rebates to help homeowners with making the decision to switch to this technology over conventional window AC units or space heaters. Additionally, the units are so efficient, the homeowners will see a drop in their overall energy bills, now that the third-floor will be heated and cooled with this efficient technology.
A Great Investment
This kind of installation is going to help our homeowners with a few things. The third floor, and their child's new bedroom will be comfortable every day of the year. That means quiet and comfortable nights, no matter what the weather does. The ductless AC unit is operated by a remote control, allowing their child to fine tune their comfort as needed. In addition, the homeowners can turn off the unit while the kids are at school, saving money by not heating or cooling a space when it's not in use.
The rebate of $825 from the Mass CEC and Mass Save programs also help make this an affordable long-term solution and investment in their home. And with the new 12-year warranty on the systems, they also won't have any worries about the unit doing its job for many years to come.