Ductless Mini-Split Installation in Cambridge, MA
Cambridge, MA has many of these older, multi-story buildings that have been converted into condominiums. Our homeowner called us hoping to supplement their existing system. This added heat right where they needed it, while taking some of the load off their primary heat source. Since ductless minis-splits also addressed their need for air conditioning, it became clear that a multi-zone ductless design would exceed all their expectations.
As you can see from the picture, many of the neighboring homes are still depending on window air conditioners, which are far from the best or most efficient option. Our homeowner had solar panels to provide their electricity and were looking for a solution that would allow them to use solar power for heating and cooling, giving them zero net energy cost.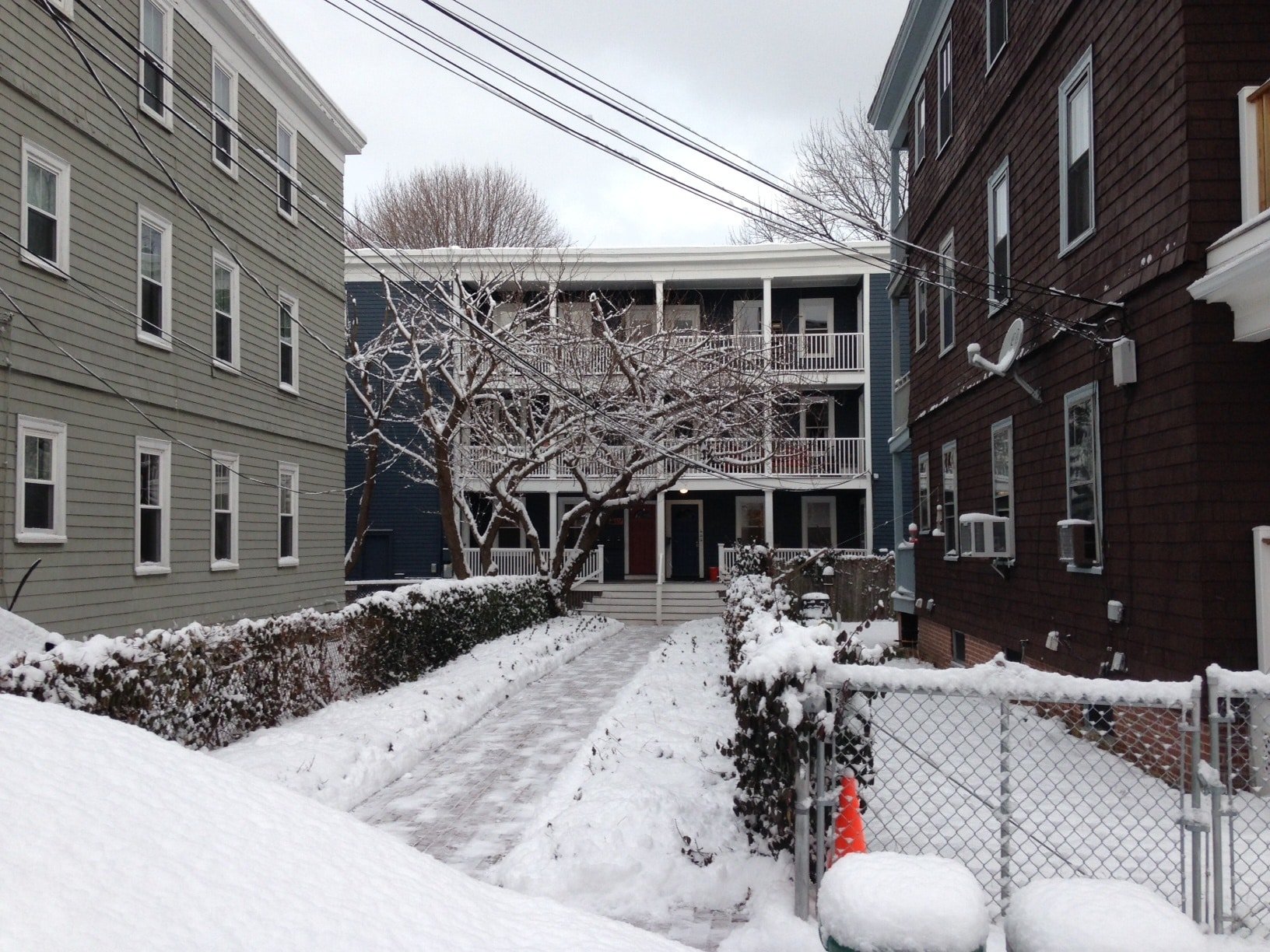 ---
Problem: The homeowners wanted to supplement their existing heating system and add air conditioning. They also wanted to use solar power as their source to allow them to have zero energy cost for heating and cooling their home.
Solution: Installed a Mitsubishi Hyper Heat ductless mini split heat pump system to provide heating and cooling throughout the home, while taking advantage of the solar electric panels to power the units.
---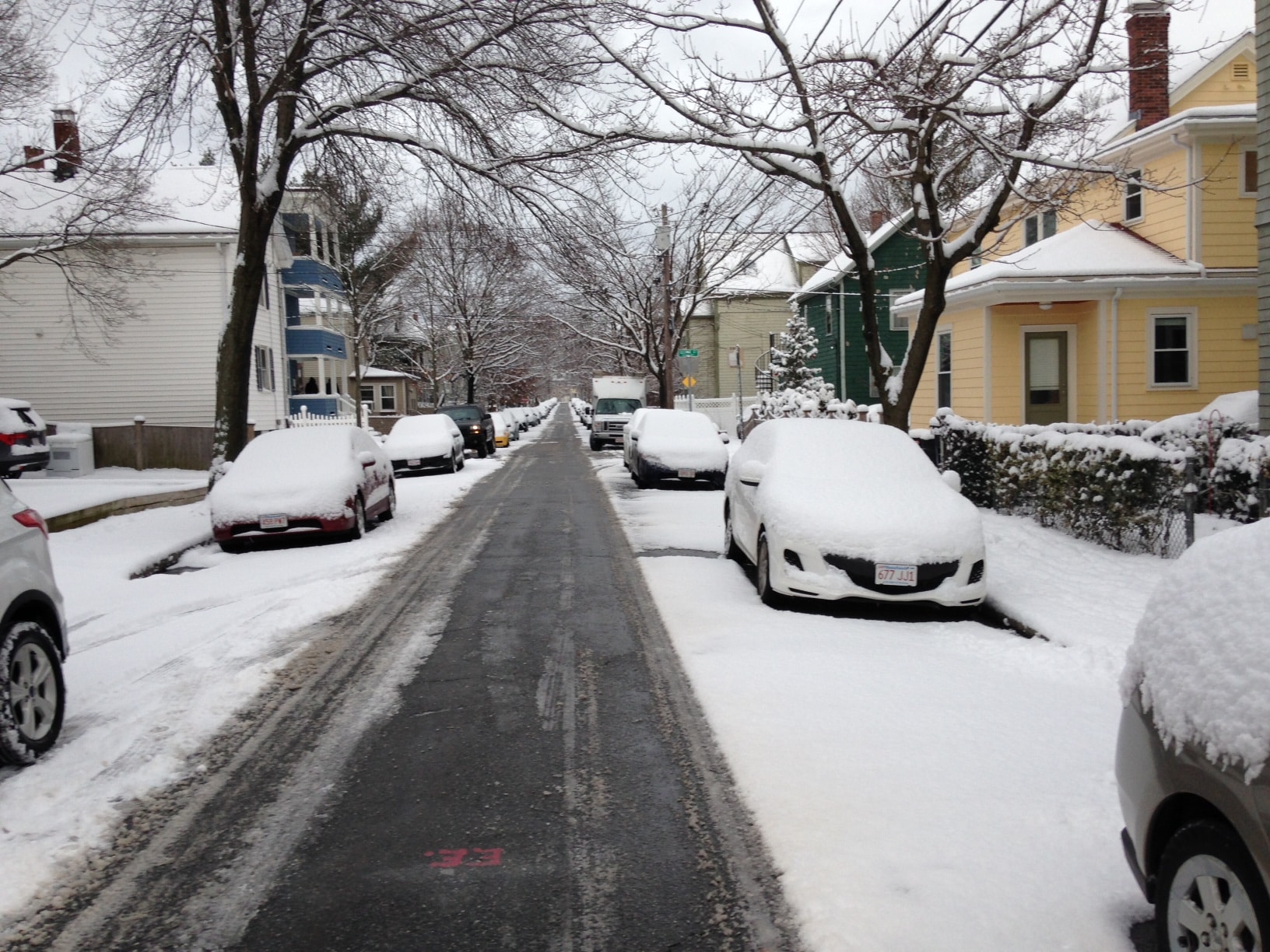 Install a Mitsubishi Hyper Heat Multi-Zone
The problem for this family was providing excellent heating and cooling to their Cambridge condo in a multi-story building. They needed their individual unit to get the proper heating and cooling they needed, which meant they had to supplement the existing heating system. In addition, they were looking for a cooling solution that went beyond the typical window air conditioners used in the neighborhood.
Paul suggested the family install a Mitsubishi Hyper Heat multi-zone system, that would allow not only for additional heat in the winter, but air conditioning for the summer months. This ductless heat pump is built for both heating and cooling using electricity, which allowed the homeowner to take advantage of their solar panels, to bring their net energy costs for comfort to zero.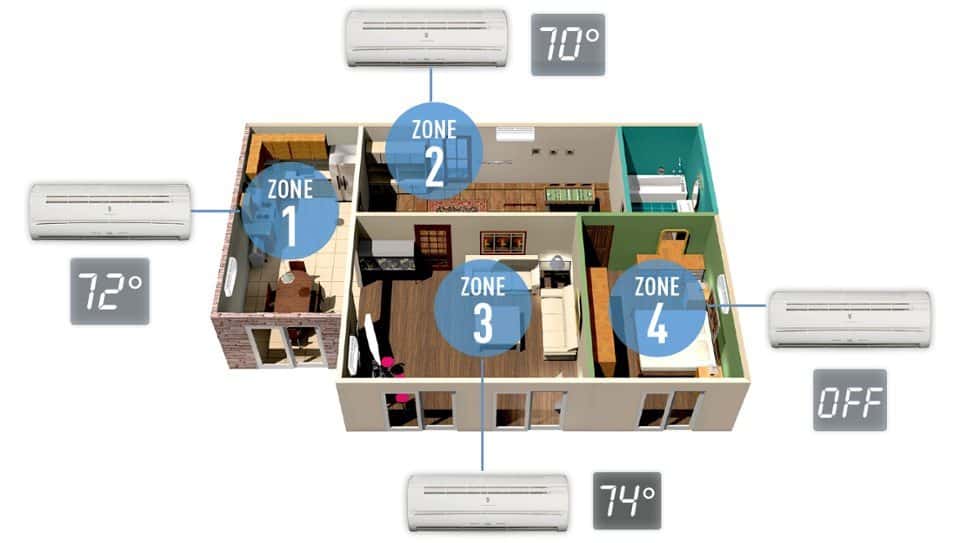 The Mitsubishi Hyper Heat system is incredibly efficient, meaning it could make the best use of the solar power generated to keep the home perfectly comfortable. Another feature is the flexibility of the Hyper Heat system, which allowed us to create the custom solution based on the individual needs of homeowners, which led to a zero-energy cost solution moving forward.
Saving Money While Maximizing Efficiency- and Getting Rebates!
Paul and the team worked with the homeowners to secure a rebate of $250. Couple this with the solar panels that provide the power for the system and this investment's up-front savings will virtually eliminate power bills for these homeowners for any heating or cooling needs they have. That's money in the bank for them every month and a great example of how Mitsubishi Hyper Heat is the energy efficient, money saving solution for smart homeowners everywhere.
A Great Investment
This installation help our homeowners get greater heat coverage and efficient air conditioning for the summer at the same time. There was no need to remove their old system while giving them a significant upgrade in efficiency and bringing their net energy costs to zero going forward.
The rebate of $250 helps provide an additional incentive to upgrade to our super-efficient technology, but one of the best features is the new warranty that has been extended to 12 years, giving our homeowners peace of mind as well! Click here to see the details.