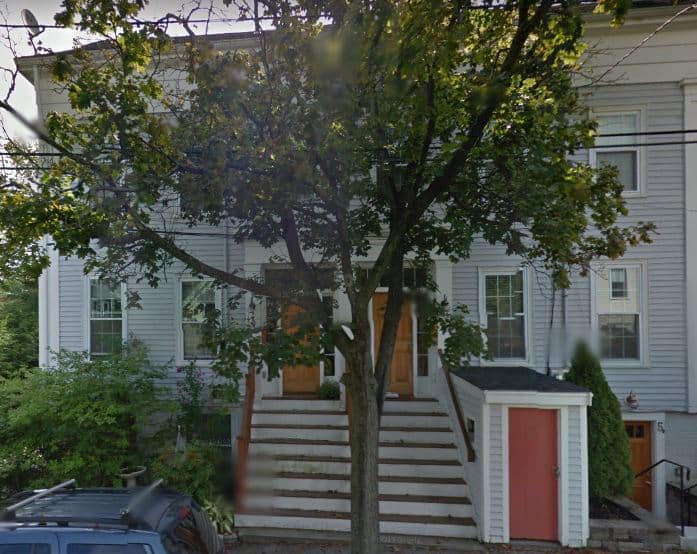 In Newburyport multi-family homes like this one are common. Like most homes from this period, this home was built with no central forced air heating or cooling systems. Many of these homes have hot or cold spots, especially in the attic spaces, which always get too hot in the summer and never warm enough in the winter.
The family in this home were tired of relying on window air conditioners in the summer to try to stay cool. And keeping the bedrooms, especially those in the attic, warm enough in cooler weather was a struggle. They gave us a call here at N.E.T.R., Inc. to see what we could do to make their whole home comfortable, every day of the year. We knew right away that a Mitsubishi ductless heat pump system could work well, delivering them the comfort hey wanted, where they needed it, and provide the efficiency that would help them save money on energy bills as well.
When we came out to the home, the family showed us around, and mentioned that they chose us based on our reviews and experience. We are proud of our reputation and the reviews from previous customers, because we work hard to treat everyone like family and design a custom solution for each home that will deliver the comfort any family needs. We strive to make each system cost-effective, because every homeowner needs to carefully consider the cost of installation and operation when making a big decision about investing in your home's heating and cooling system.
---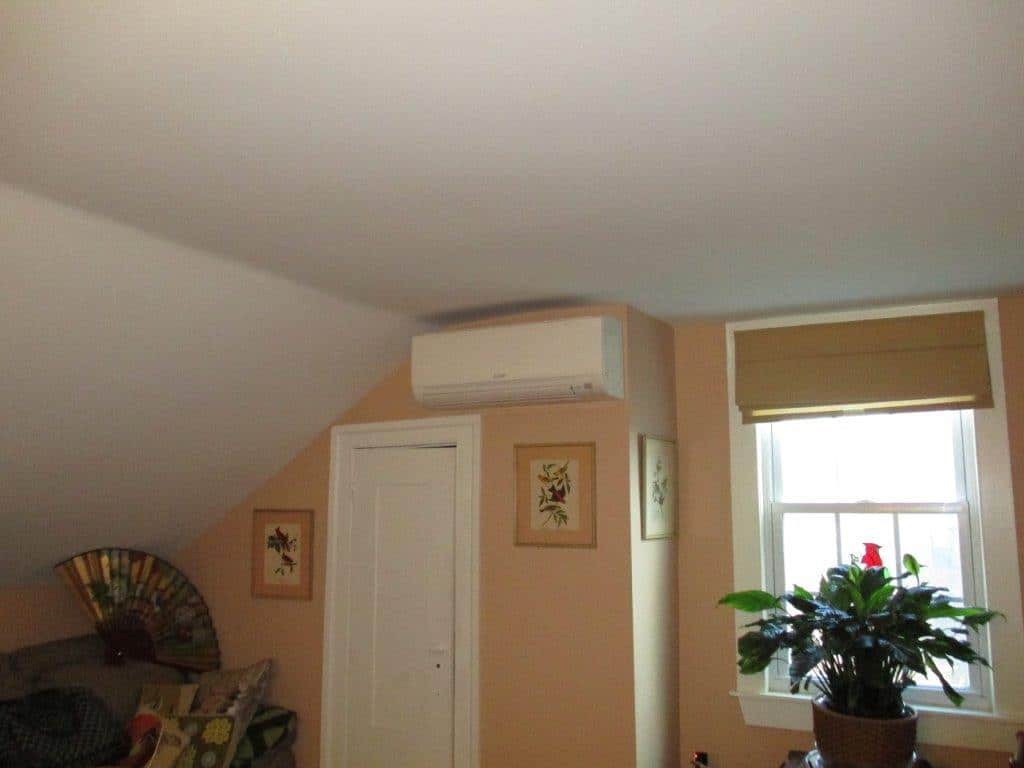 Problem: This multi-family home in Newburyport needed both heating and cooling throughout, the 2 attic bedrooms, 2 additional bedrooms on the second-floor, and the kitchen. They needed a cost-effective solution.
Solution: We installed a multi-zoned Mitsubishi ductless mini split system that  will ensure this family gets the comfort they crave every day of the year, while saving money on energy bills.
---
We suggested that the family install five-zones of ductless air conditioning, in order to ensure that all the bedrooms would be comfortable We also installed an additional zone for the kitchen, so that when the family was together they would be equally as comfortable. By installing units in each of the four bedrooms, including the two in the attic and two on the second floor, each bedroom would have comfort that was adjustable independently of the other. That means if the kids like it a bit warmer, but Mom and Dad like a nice chilly bedroom, there will be no more arguing over who can touch the thermostat. Each room will be controlled by an individual remote control and can be set to the temperature needed, or even turned off when not in use.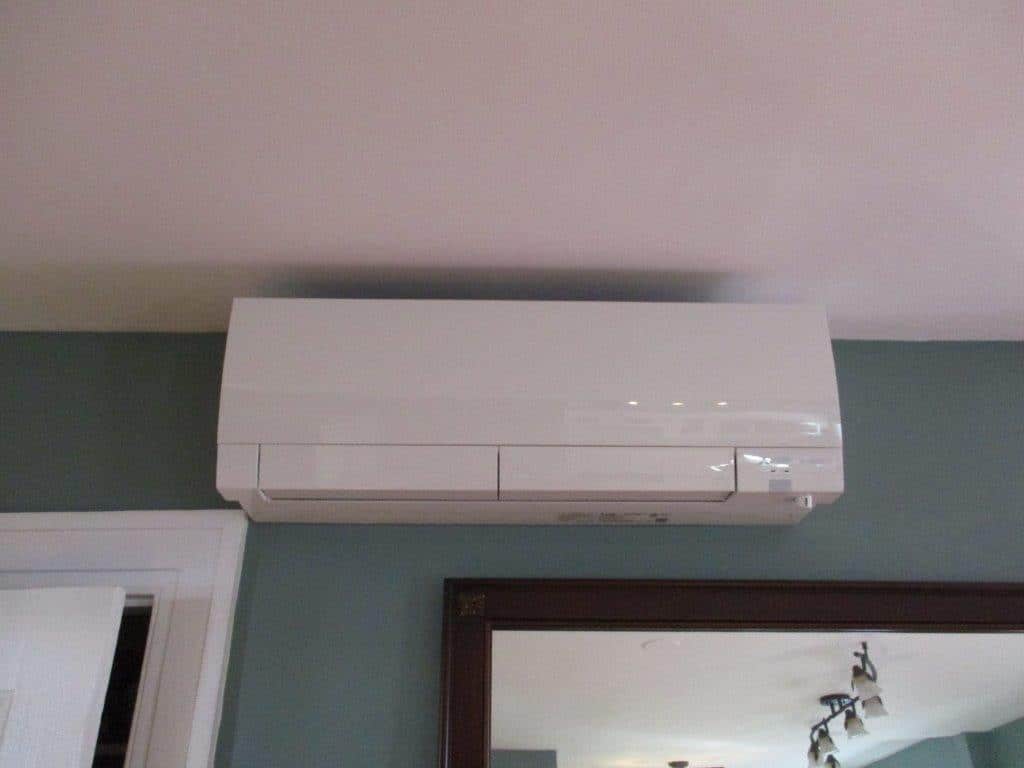 Besides adding adjustable comfort, ductless is a big improvement over window air conditioners because it's so quiet! Operating at about 22db, it's as quiet as a whisper and will make sure everyone can get a good night's sleep without the rattling of those old window units. Many families we work with also appreciate the low noise levels so they can keep an ear out for their kids- whether it's a youngster with a cold, or when your teenager comes home late at night!
Each of the Mitsubishi ductless units are connected to main outdoor heat pump condenser unit, but each inside unit can be controlled independently. This makes Mitsubishi ductless systems a cost-effective way to provide zones of comfort throughout a home. The units act as heat pumps and air conditioners, providing warmth and premium cooling on demand.  Using inverter technology, these units can operate efficiently even when it's -13F outside, still providing heat wherever it's needed. The units monitor a room and make the small adjustments needed to keep the temperature steady, and this saves a lot of energy compared to many homes with whole house systems that struggle with keeping comfort the same throughout, and often waste energy heating and cooling spaces that aren't even in use!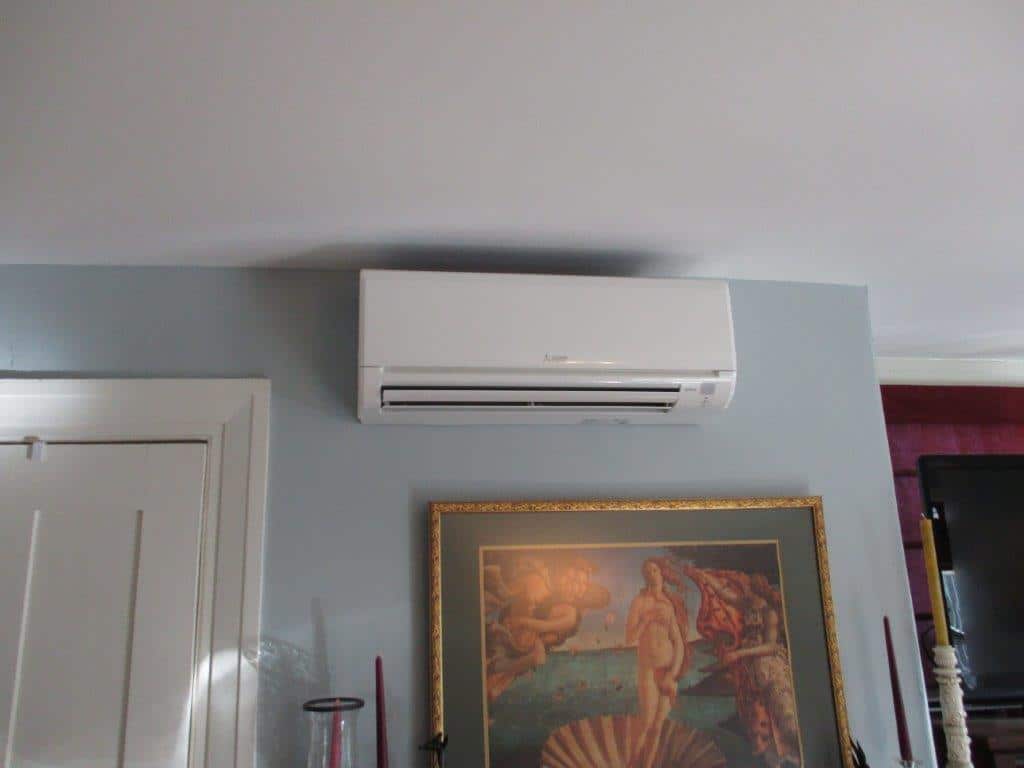 Creating zones of comfort adds to the energy-efficient technology Mitsubishi created with their ductless systems. In fact, these units are so efficient, the Commonwealth offers two rebate programs, Mass Save and Mass CEC, that help encourage homeowners to adapt more energy-efficient systems in their home. Our homeowners qualified for a Mass Save rebate of $800 and a Mass CEC rebate of $3,125, leading to a savings of $3,925 on this installation! This makes this upgrade to the comfort of this home even more affordable, while delivering world-class comfort any day of the year.
Just imagine on a cold, frosty day this winter, the parents reach for the remote control, and bump up the temperature in their room a few degrees, making sure it's toasty before they get up to start their day. The kids upstairs no longer must race around, trying to stay warm while getting dressed, and can then shut the unit off when they come downstairs to get ready for school. Everyone is starting the day in a good mood and ready for whatever happens when they leave the house. Likewise, when it starts to warm up in the spring, instead of trying to figure out which weekend will be devoted to installing window AC units everywhere, the family can go out and enjoy the town.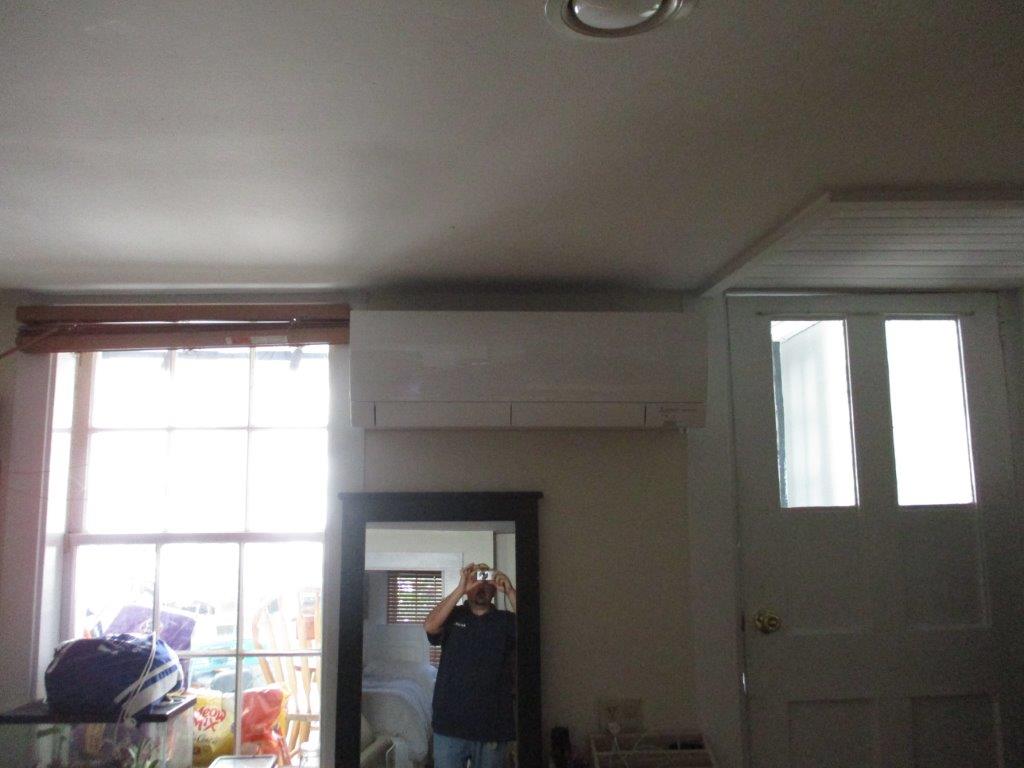 We know this family will enjoy the additional comfort they have, in every room of the house, while saving significant money on energy bills every day of the year. Getting this comfort for our homeowners in Newburyport while working with them to maximize their savings under the Commonwealth energy efficiency rebate programs is what helps set N.E.T.R., Inc. apart from other competitors. We go the extra mile to make sure you are treated like family.