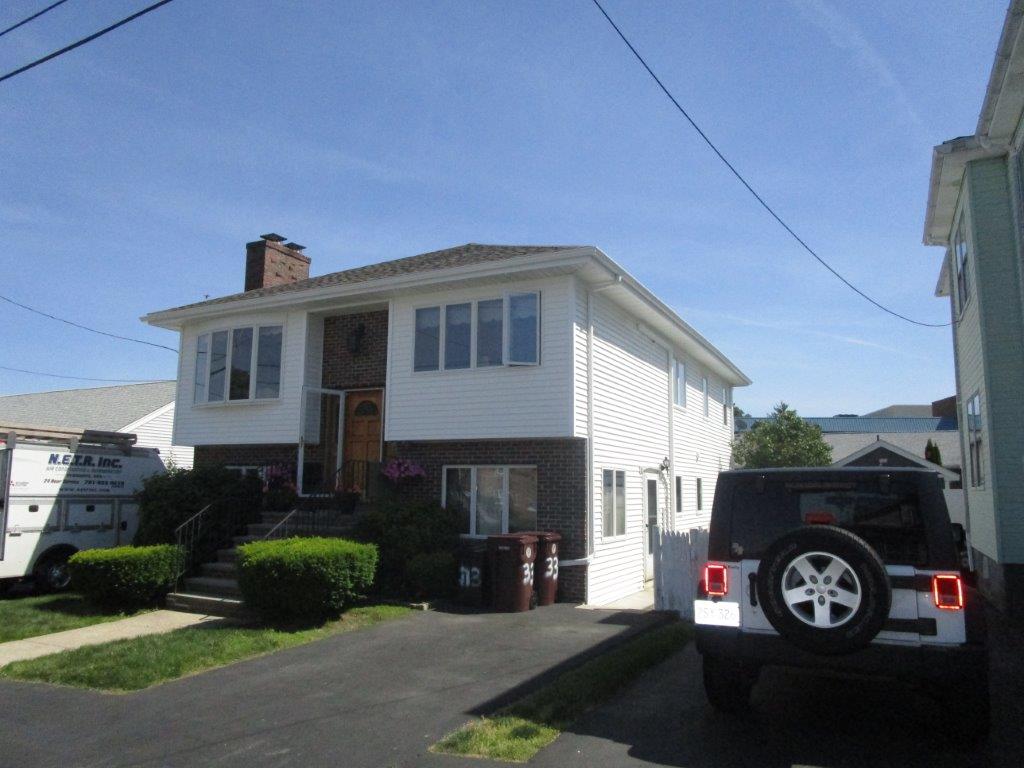 Window air conditioners are a great way to cool your home. That is, if it's 1985 and you don't have central air.
Using window AC units always had some drawbacks. But, for a while, they were the best option for some people. However, as technology improves that becomes less and less true. Suddenly, those downsides seem much worse. And, the cooling they do provide doesn't cut it anymore.
A couple in Revere, MA, realized this recently. As another summer approached, they weren't looking forward to their climate control options. Keeping their home cool meant dragging those old window ACs out of storage. Then, they had to clean and install them.
Once they were in the windows, our homeowners wouldn't get as much sunlight. They couldn't open the window to get a breeze now and then. Plus, the window AC units were noisy, drafty, and make their energy bills skyrocket.
When it was time to make a change, the couple called N.E.T.R., Inc.. They'd read the many five-star reviews our sales and installation departments received.
And, our homeowners wanted to use Mitsubishi products. The company has a great reputation for quality, cost-effective air conditioning units. N.E.T.R., Inc. is the #1 Mitsubishi Electric Elite Diamond Dealer in New England for Mitsubishi ductless. Now, the homeowners knew we could deliver the system they needed. And, we were up to challenge.
---
Problem: Homeowners in Revere, MA wanted to replace their old window unit air conditioners. They were noisy, drafty and difficult to maintain and install.
Solution: N.E.T.R., Inc. installed a two-zone Mitsubishi ductless mini split system.
---
Ductless Mini Splits Replace Window Air Conditioners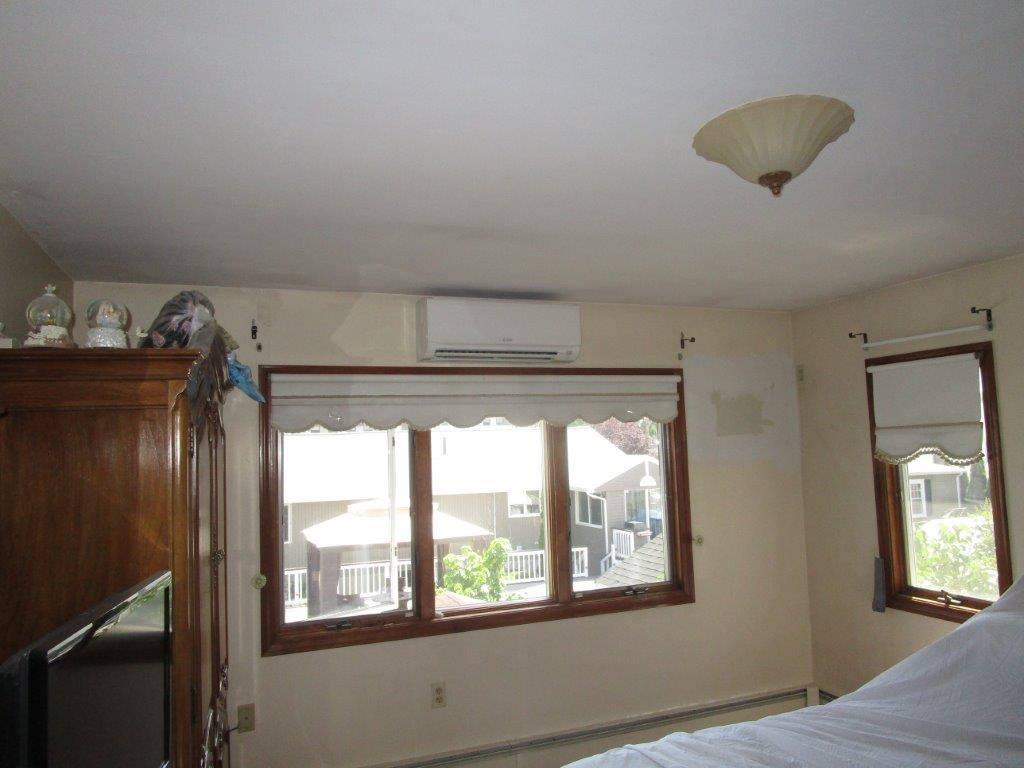 Mitsubishi ductless mini splits were the obvious choice here. For years, the couple used window air conditioners in their living room and master bedroom. In homes like this, it's common for those rooms to need extra climate control.
People spend a lot of time in their living rooms during the day. And, like many living rooms, this one had large windows. Those windows let in a lot of sunlight — and heat, especially when they're closed. With no circulation in the room, the heat coming through the glass stays right in the room.
Many people prefer their bedrooms cooler than other rooms, since it's more comfortable for sleeping. Opening the windows can let in cool air at night, but that also lets in outside noises that can keep you awake.
Meanwhile, the window AC units were getting old. They were noisy and inefficient, and the homeowners just needed to treat those rooms, not the whole house.
That's where ductless mini splits come in. They offer the strength of central air with the flexibility of window units. And, they're quieter and more efficient than both!
Creating Zoned HVAC with Ductless Mini Splits
Ductless mini split ACs offer strength and flexibility by creating multi-zoned HVAC. This lets our homeowners control how warm or cool different parts of the house become.
It starts with an outdoor heat pump compressor unit. This generates the cool air that will treat the house. The cool air travels through the home through small, flexible piping. The piping takes the place of old-fashioned ductwork. Instead of being at least a foot wide, it is only a few inches in diameter.
As a result, our installers don't need to retrofit your home with ductwork, which is very expensive to plan out and install. Plus, we often must do extra construction work to create pathways for it.
However, with ductless HVAC we simply run the small piping for ductless mini splits through the walls. We don't need to build anything or rip down any walls to put the piping where we need it.
Then, the piping connects to an air handler in a room. These are usually mounted high on a wall. In the case of this home, we put one above the picture window in the bedroom. The other went the corner of the living room near the ceiling across from the window.
The indoor AC unit is what circulates the air through the room. Each one is whisper-quiet and has its own thermostat.
This means our homeowners can set each ductless unit to a different temperature. If they want, they won't run them both at the same time. They can choose to operate one AC system when they'll be using that room, or they can set each to the same temperature.
This is what's known as zoned HVAC. It's the ability to treat each room, or area of your house, as a different zone for climate control. Each indoor ductless unit conditions a different zone.
This lets our homeowners heat or cool each part of their home exactly how they want it. And, they get to save money doing so.
Saving Money with Mitsubishi Ductless Mini Splits
Ductless mini splits go a long way toward saving money on monthly heating bills. For starters, they're just more efficient than older heating and air conditioning units. Thanks to newer technology, they can cool a room faster than central air that uses ductwork. This means they don't run as often as an older central air unit.
The less it's on, the less energy it uses. That means, less energy you are paying for each month. And, they don't need to run as frequently as a window unit. Most of those models are turned on and off manually.
For these reasons, ductless HVAC systems like the Mitsubishi ductless mini split one we installed here are Energy Star-certified. They meet requirements by the federal government showing they use less energy than other units. This results in lower monthly bills.
Our homeowners also enjoyed some upfront savings. This came thanks to Mass Save. That's a group of utility companies in Massachusetts working to help homeowners and businesses save energy.
The system we installed was eligible for a $200 rebate from Mass Save. We made sure our homeowners took advantage of it.
And from there, our homeowners are saving each month in the warm weather on their energy bills. And, they're enjoying better, quieter climate control at the same time.
Do you want a better and more cost-effective and efficient option for heating and cooling your home? Contact us and we'll design the perfect Mitsubishi ductless HVAC solution for you!