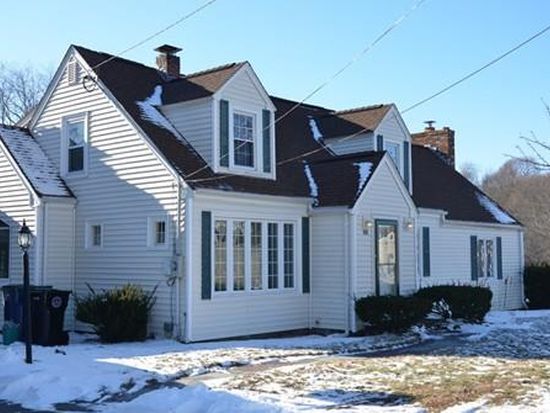 Salem, MA is located on the North Shore, and is probably best known for the famous Witch Trials, but it is truly one of the nicest areas around. Being close to the Shore, you will find a lot of Cape-style homes like this one around. While Cape style homes are naturally compact, they can often be surprisingly difficult to heat and cool. The steep roof and gables can make the second floor surprisingly hot in the summer and cool in the Winter. Many of these homes are built without ductwork, so they rely on forced hot water radiators for heat, and end up relying on window air conditioners in the increasingly hot and humid summers.
Our homeowners came to us at N.E.T.R., Inc. to look for a cost-effective solution to help make their home comfortable all year. They were in the process of doing some renovations, so it was a good time to think about adding more comfort and they were upgrading their home throughout.
---
Problem: Salem, MA Cape style home did not have a cooling system, and the homeowners were looking for additional comfort as they were renovating the home.
Solution:  We installed a 5 zone Mitsubishi ductless mini-split system to ensure that everything from the basement to the home office and bedrooms were comfortable every day of the year.
---
When we went out to this lovely Cape-style home in Salem, MA, we knew that the home would benefit, esthetically, from getting rid of ugly window air conditioners. The homeowners were also looking to make sure that every level of their home was comfortable, including the basement, and that meant making sure we designed a solution that worked everywhere to deliver the comfort the family wanted. The homeowners decided that five indoor units would be able to meet their needs, and then we got to work.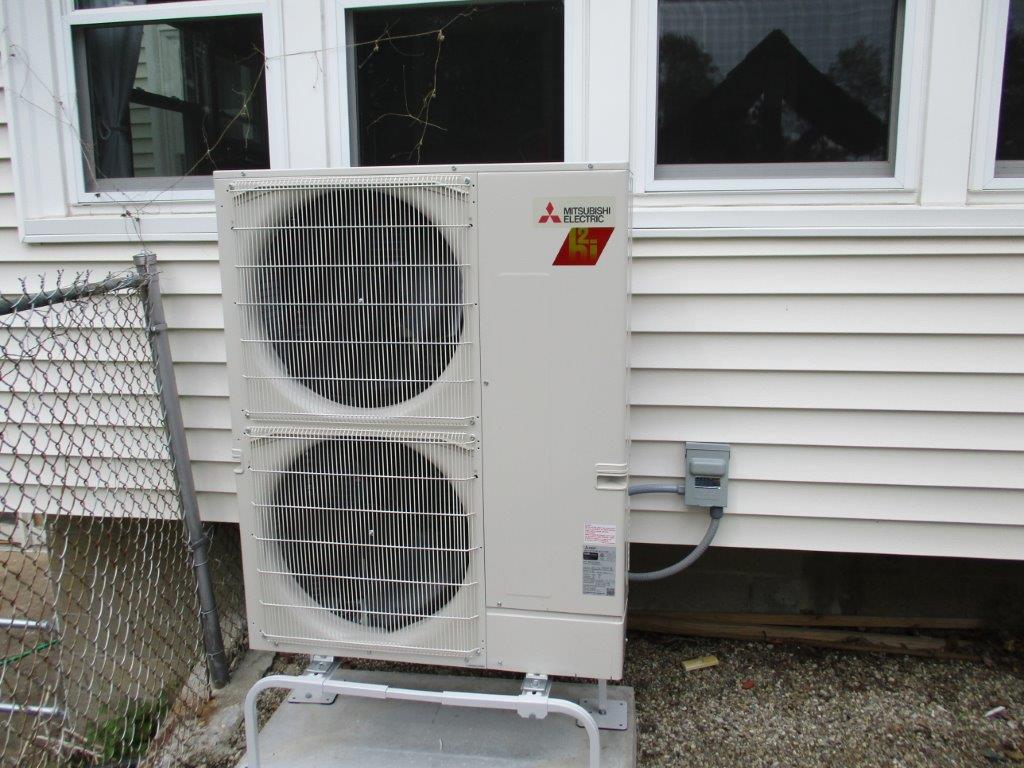 Mitsubishi Ductless systems are just that- heating and cooling systems that don't rely on ductwork, but instead consist on an outdoor unit and then an expandable number of indoor units that can deliver the comfort you want, right where it's needed most. Each indoor unit can be controlled separately, creating a zone of comfort that can be adjusted as needed, for just those areas of your home in use.  It's perfect for solving the problems many homes have with hot and cold spots, and allowing one person to have their bedroom nice and chilly, while another person wants it warmed and cozier.
We started out by installing a unit in the basement. Basements have a tendency to feel damp and clammy, and because  Mitsubishi ductless units monitor both temperature and humidity levels, it can sense and adjust the levels so you are always comfortable and get rid of that underlying chill many basements have, especially on damp days.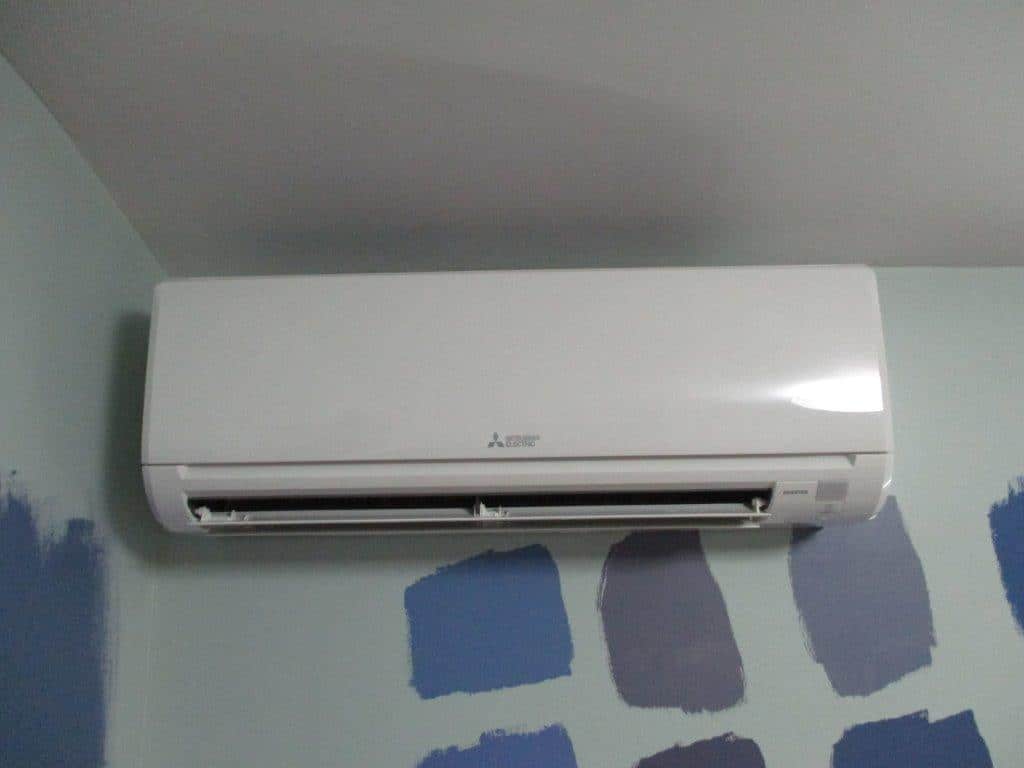 We then added additional units to the living room and office, and then the second floor master bedroom and kid's bedroom.
For the living room and office, the homeowners will be able to adjust the comfort level so it suits them when these rooms are in use, and are able to turn off each unit independently so they don't waste any money heating or cooling areas of the home when they don't need it- a big difference from traditional, while home heating and air conditioning systems.
Plus, Mitsubishi ductless HVAC systems are incredibly quiet, operating at just 22db. This means that when working at home, the homeowner can take a conference call and never worry about the noise from the ductless unit turning on or off during the call- no one will even hear it- no matter how hot the conversation gets! Likewise, in the living room, no one will have to crank up the volume of the TV just to try to hear over the noisy window air conditioner ever again!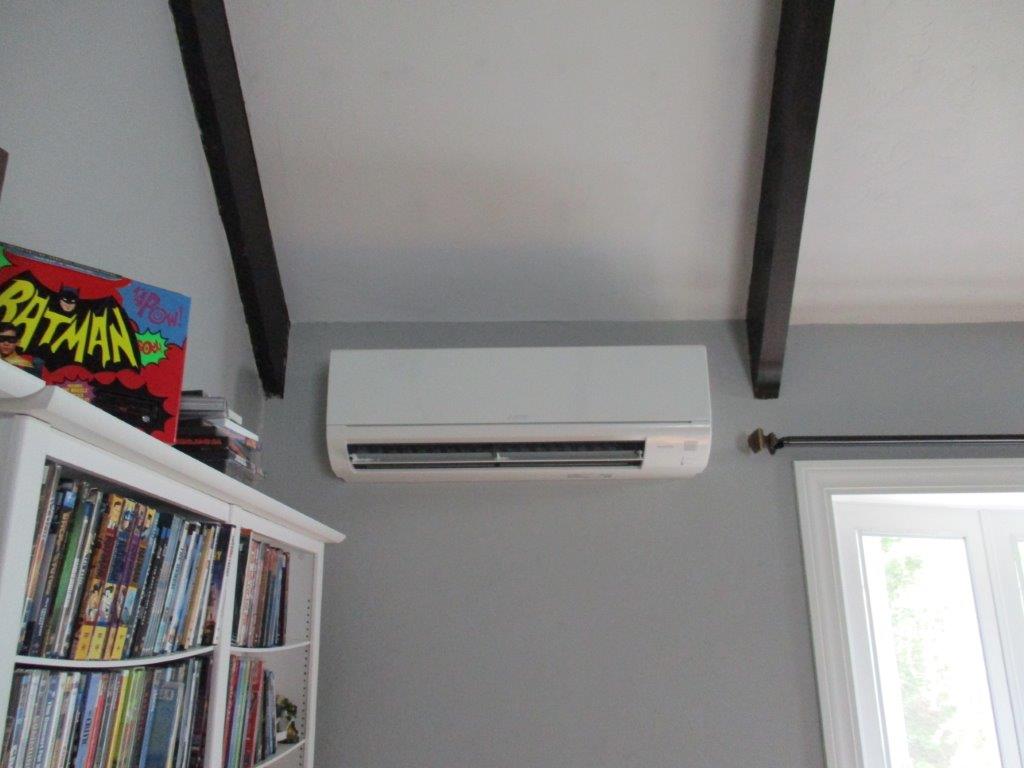 At N.E.T.R., Inc., we always want to make sure our homeowners get the comfort they want, and it comes with the minimal amount of piping and disruption possible. As you can see from the photographs, we take every opportunity to make sure the lines needed are hidden so the units look like they have no lines running to them- giving each room a finished look that's important when you're renovating and upgrading your home.
With the upstairs bedrooms, quiet operation is important, especially when Mom and Dad want to make sure they can hear the kids- whether that's to make sure their safe, or when their teenagers, that they come home at curfew! The quiet comfort that Mitsubishi Electric ductless units deliver will make sure that everyone can have a peaceful night's sleep, while allowing each person to adjust the comfort level to make sure no one wakes up sweaty and uncomfortable from anything other than a nightmare.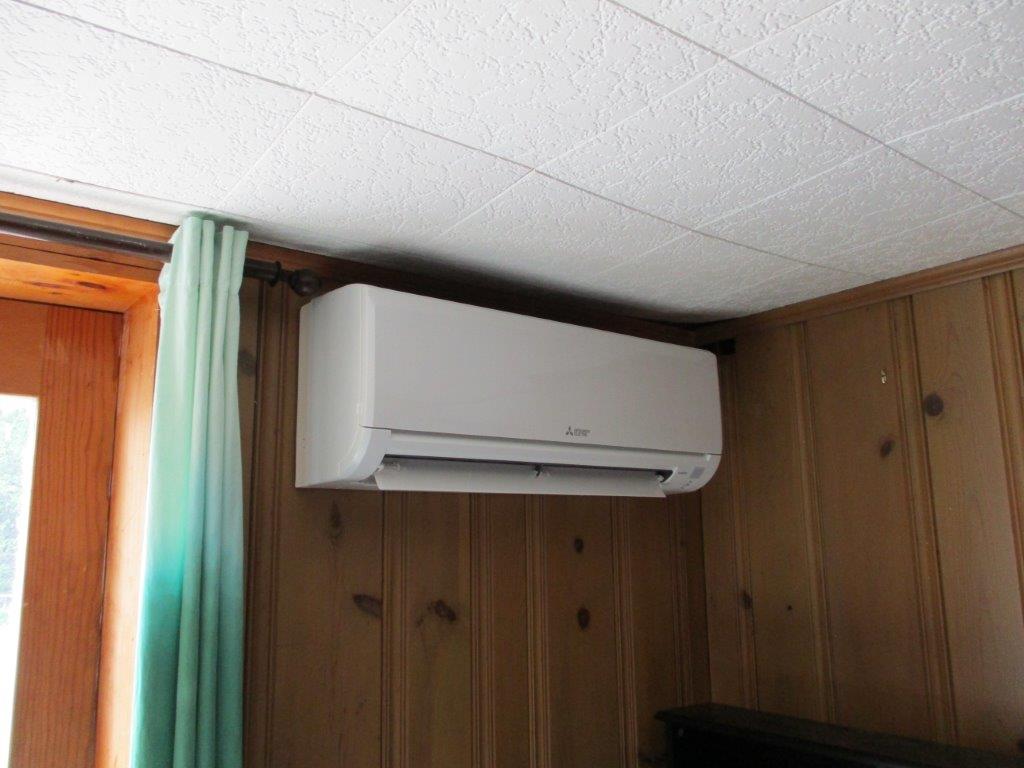 What homeowners like this one appreciate the most is that this solution is energy-efficient and cost-effective to run. Anyone who has had any experience with window air conditioners knows how high your energy bills can get during hot weather! Not only that, the window units are hard to install and insulate properly, so you always risk letting bugs in the house, or feeling like you are also cooling the great outdoors. With ductless, you get a permanent solution that has very little maintenance required, unlike the storage and concerns about mold and mildew you can get with window air conditioners.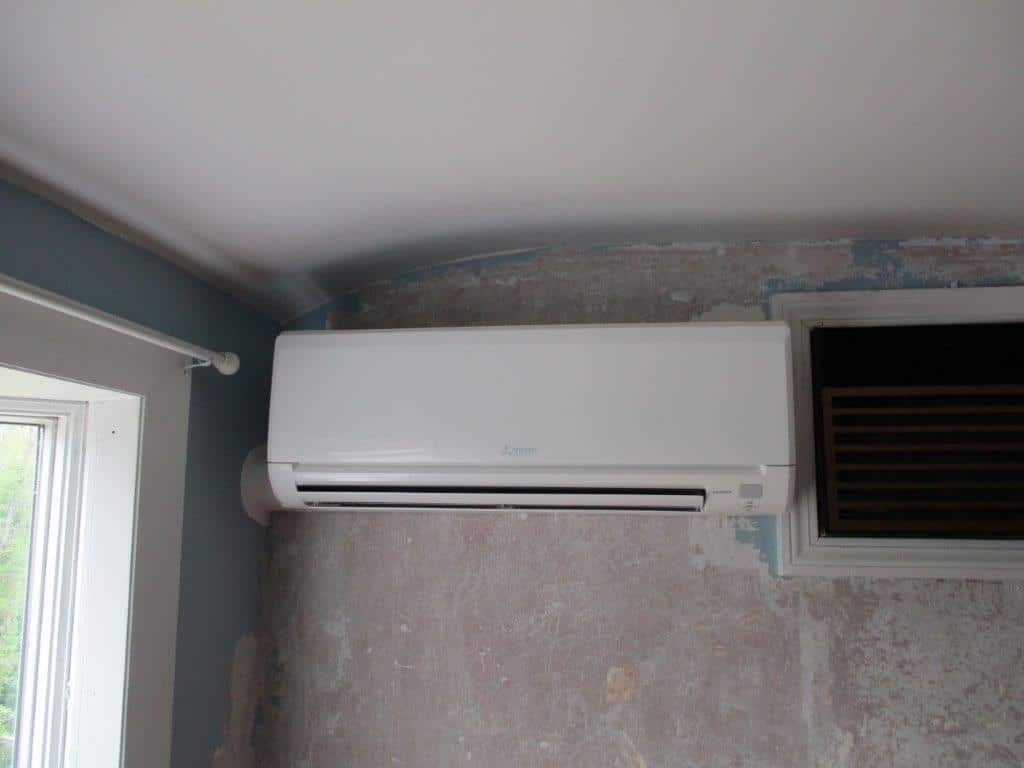 This energy-efficiency is due to Mitsubishi's inverter technology, that allows the units to use just the right amount of energy to deliver the comfort you want and maintain that comfort level- there are no more wild swings in temperature as a unit kicks on or off. That means that many of our customers see as much as a 40% drop in their energy bills after getting ductless. in fact, the units are so energy efficient, they qualify for both Mass Save and Mass CEC rebates!  This family was able to qualify for $500 from the Mass Save program and $2,500 from Mass CEC, saving $3,000 on this significant upgrade in comfort to their home- that's great news for any family's budget!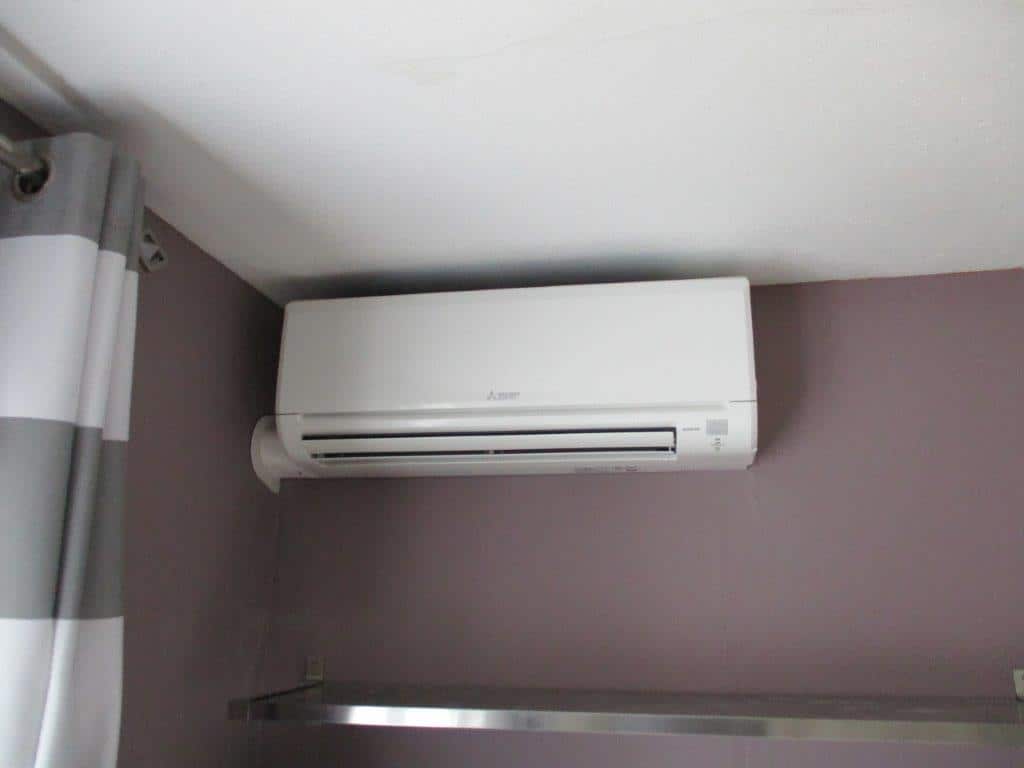 Best of all, Mitsubishi ductless units work as both heaters and air conditioners, which makes them a real comfort upgrade. As heat pumps, they can add heating or air conditioning on demand, which can allow them to add just that touch of heat you need sometimes, without cranking up the main heating system for the whole home. For those frosty fall mornings or chilly, rainy spring days, all the family will need to do is adjust the level on the handheld remote, and they'll be comfortable in minutes- without having to adjust the comfort level for everyone and every room in the house at the same time.
Between creating separate, customizable zones of comfort to make sure every room in the house gets the comfort it needs, and the added energy efficiency ductless brings, we know this family will enjoy this comfort for years to come, and get peace of mind in the extended 12 year warranty N.E.T.R., Inc. can offer customers as Mitsubishi Diamond Dealers, a recognition we've earned through our years of experience and the extra steps we take to ensure our customers get the results they want- making their home comfortable and enjoyable year round.