West Newton is filled with charming older homes, like this colonial. Our homeowners found during their remodel that they needed to update their HVAC system. Older homes, like this one, usually don't have duct work, and it would take significant reconstruction to try to install a central heating and cooling system throughout the home.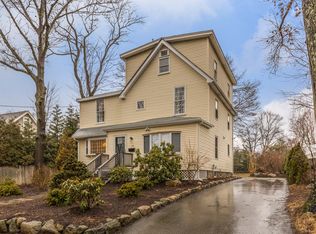 Finding a system that will provide energy-efficient heating and cooling throughout a home can be a challenge, especially if you are trying to keep costs- both for installation and operation- down.
Options like window air conditioners tie up windows for months out of the year, are inefficient, and costly to run. Installing baseboards or other central heating systems can be expensive as well. So, these homeowners turned to N.E.T.R., Inc. to learn about Mitsubishi Electric Hyper-Heating ductless systems. These function as both heat pumps and air conditioners, with some of the best energy efficiency on the market.
Better yet, ductless systems are flexible, so you can create different zones of heating and cooling throughout the house. For this home, they needed comfort on every level, from the first floor to the third! There were five bedrooms needing individual heating and cooling comfort, along with the family room and living room on the first floor. After talking to the homeowners, our experts knew we could design a system that would meet their needs every day of the year.
---
Problem: During renovations of an older colonial home, this family discovered it needed a new HVAC system that would be cost effective, energy efficient, and provide comfort throughout all three floors.
Solution: A multi-zone Mitsubishi ductless mini split system powered by one outdoor condenser and seven indoor units will heat and cool all of the rooms in need. The separate zones allow custom heating and cooling and energy savings year round.
---
Colonial Style Homes Can Have Modern Comfort
Colonial style homes were first built in the 1700's in New England, but many homeowners find they don't want colonial-era heating and cooling in their homes. We've had some tough winters lately, so making sure you have an efficient, cost-effective heating system can help keep energy bills down.
In addition, summers have become increasingly hot and humid, and window air conditioners are ineffective and expensive to run, so finding an efficient, cost-effective solution is necessary.
Heating and cooling each floor in a house like this one can be a challenge, but N.E.T.R., Inc. designed a multi-zoned ductless system with seven wall hanging units. Each bedroom now has customized heating and cooling available! Mom & Dad can set their bedroom to the perfect temperature, while each kid can have their bedroom just as warm or cool as they want- any day of the year! Even on the third floor, an area notoriously hard to heat and cool, each bedroom will have its own ductless unit to keep each person perfectly comfortable, winter or summer!
The warranty on all qualifying systems installed after April 1, 2015 has been extended to 12 years! Click here to see the details.                                                                                                                                               
Efficiency Means Savings- and Rebates!
Mitsubishi Hyper-Heating ductless systems have been proven to work in temperatures down to -13F These heat pumps also extract the hot air out of your home to provide state of the art cooling in the summer. By choosing to update your home with energy efficient technology like these West Newton homeowners, you can potentially qualify for rebates under the Mass Save and Mass Clean Energy Center (Mass CEC) program.
This family qualified for a Mass CEC rebate of $2,300 and a Mass Save rebate of $250, saving them a total of $2,550 on this installation! Our homeowners also qualified for a 0% interest for seven years Mass Save Loan, helping to make this upgrade even more affordable!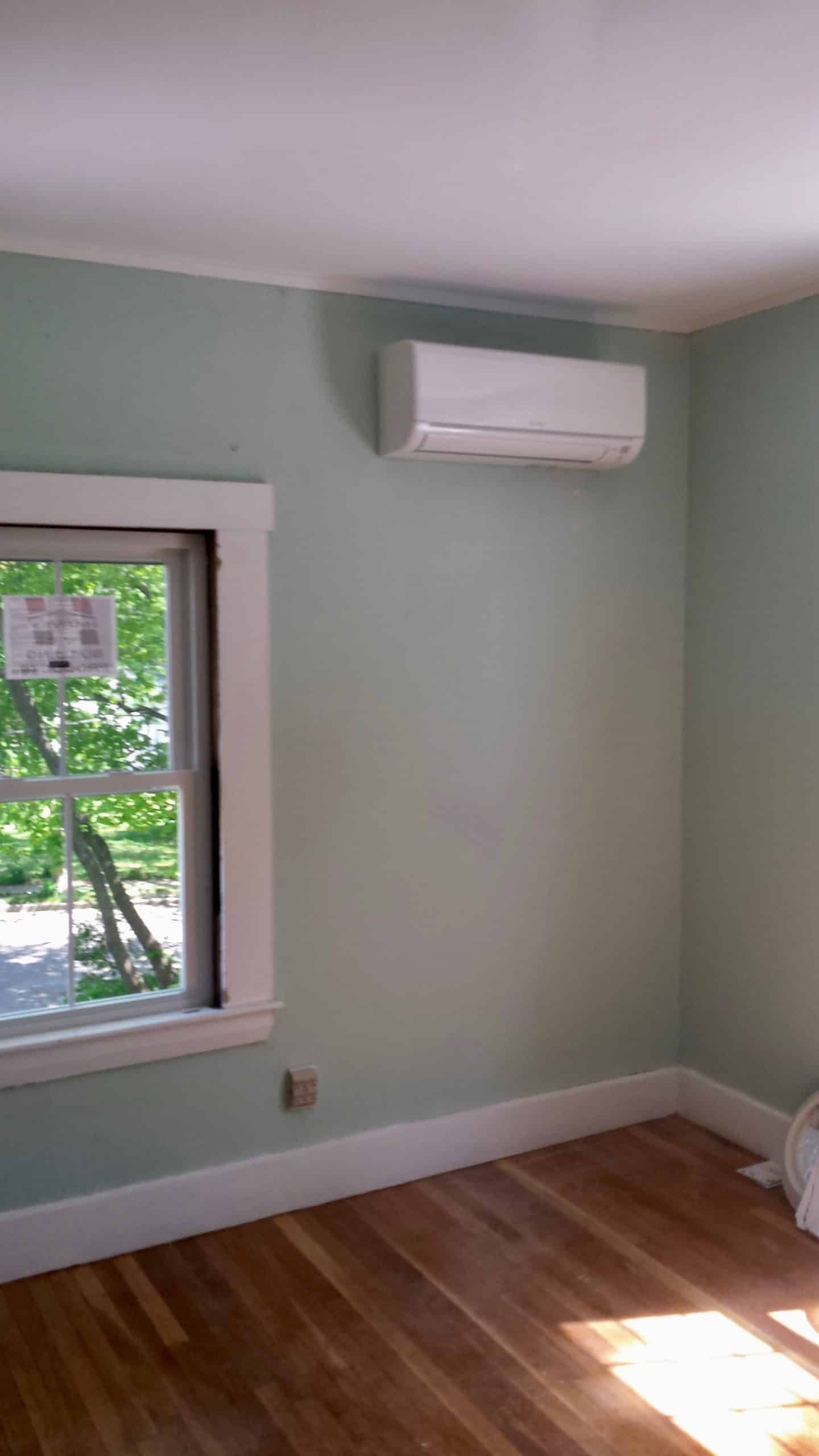 Most importantly, they got a system that will make their whole home comfortable. They will be able to adjust the temperature in each zone with a remote control, and even turn off areas not in use, saving a lot of money on energy bills.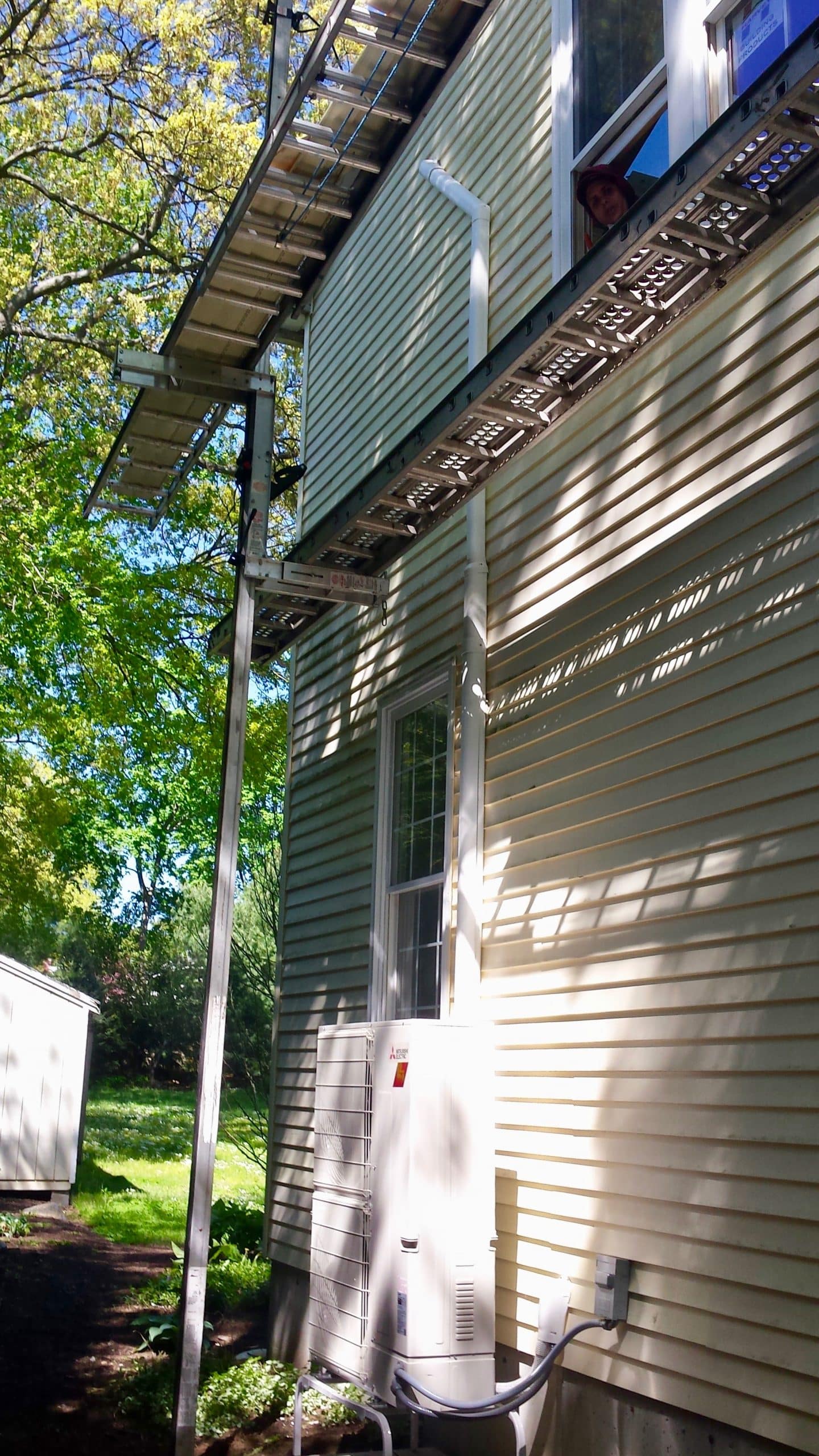 Increasing the Value of this Home
The owners of this home in West Newton have increased the value of their home by choosing some of the best heating and air conditioning technology available to the residential market. They will be comfortable on every floor of this three-story colonial and will benefit from the automated sensing that helps ensure heating or cooling are distributed evenly throughout each area. Each unit also monitors humidity which improves the comfort in every room. This state-of-the-art system will be an excellent long-term invest that provides comfort every day of the year!