The renaissance of Somerville has transformed many of this neighborhood's large homes into upscale condos, creating problems and complications for many original home comfort systems.
Unfortunately, due to the limitations of central heating and cooling units, the top floors of many of these conversions were hard to cool and heat even back when the original system was firing on all cylinders.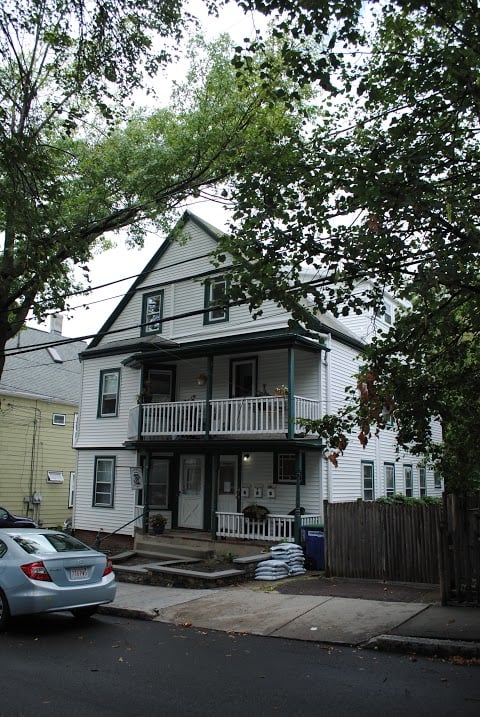 ---
Problem: Homeowner remodeling third floor condo wanted energy efficient heating and cooling solution for their 3rd floor Somerville condo.
Solution: We installed a Mitsubishi ductless Hyper Heat system, a world-class air conditioner and heater, with one indoor unit in the kitchen that conditions the air in the living room, kitchen, and dining room.
---
The Hidden Bonus?
Not only has the owner improved the efficiency of his air conditioning equipment, saving him on energy bills, but he also received a large rebate from Mass CEC and Mass Save due to the efficiency of these Mitsubishi ductless Hyper Heat systems!
Between the amount of the rebate this homeowner got, and the dramatic reduction they're going to see on this winter's energy bills, the ductless HVAC equipment we installed should be able to pay for itself, while making this condo completely comfortable year 'round.
Increasing Home Value
In choosing this type of heating and cooling system, the owner has protected his home and increased his long-term property value by going with some of the best heating and air conditioning technology available to the residential market.
The warranty on all qualifying systems installed after April 1, 2015 has recently been extended to 12 years! Click here to see the details.
A Ductless Solution for This Split-Level Somerville Home
Based on the homeowner's need to air condition a specific zone in the house, Russell from N.E.T.R., Inc. decided that a single ductless unit in the kitchen area could heat and cool the condo.
The homeowner had dealt with other contractors before but decided to go with N.E.T.R., Inc. for this job because of our expertise in working in multi-level homes. Ductless heating and cooling is a great solution for homeowners who want to be able to address the comfort needs of problem areas of a home.
This customer will be pleasantly surprised this fall when they switch this unit to Hyper Heat. We bet they may get through most of the winter without using their primary heat source.