The owners of a third-floor condo in this lovely converted Victorian had a problem. Besides the usual challenge of keeping a third-floor condo cool, the kitchen was always hot and uncomfortable.
This was a big problem for these homeowners, who love to cook, but found themselves making excuses not to cook because the otherwise lovely kitchen becomes a sauna when preparing dinner. Their window air conditioners didn't circulate the air efficiently and the homeowners knew there had to be a better way. They wanted to make sure they got an energy-efficient, cost effective solution so it wouldn't be expensive to run.  After doing some research, they gave us a call to see if we could design a system that would meet their needs without breaking the bank.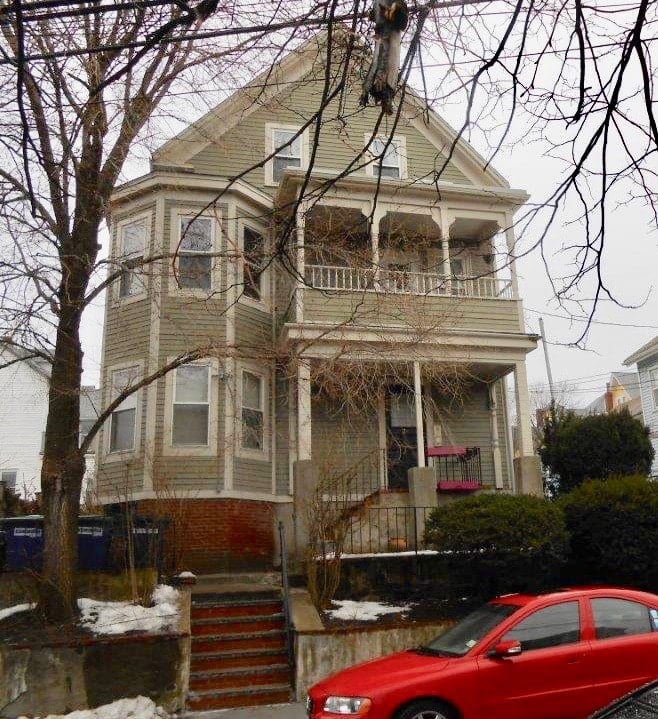 ---
Problem: The owners of a third-floor condo in a converted Victorian home needed additional cooling comfort in their kitchen. They wanted a cost-effective solution that wouldn't break the bank to install and would be lighter on their monthly energy bills.
Solution: A single zone ductless system was the perfect fit for this third-floor condo.  The sleek design fit seamlessly into their home and instantly made the kitchen more comfortable so this family could get back to doing what they love.
---
When we sat down with the homeowners, we knew that Mitsubishi ductless air conditioning would be a great solution. Unlike window units, ductless uses heat pump technology to remove the warm air from the room and replace it with cool air.  The ductless ac units distribute the air evenly throughout the room and monitor the temperature, so that the system will automatically turn off when it reaches the appropriate temperature, and kick back on when it starts to get too warm.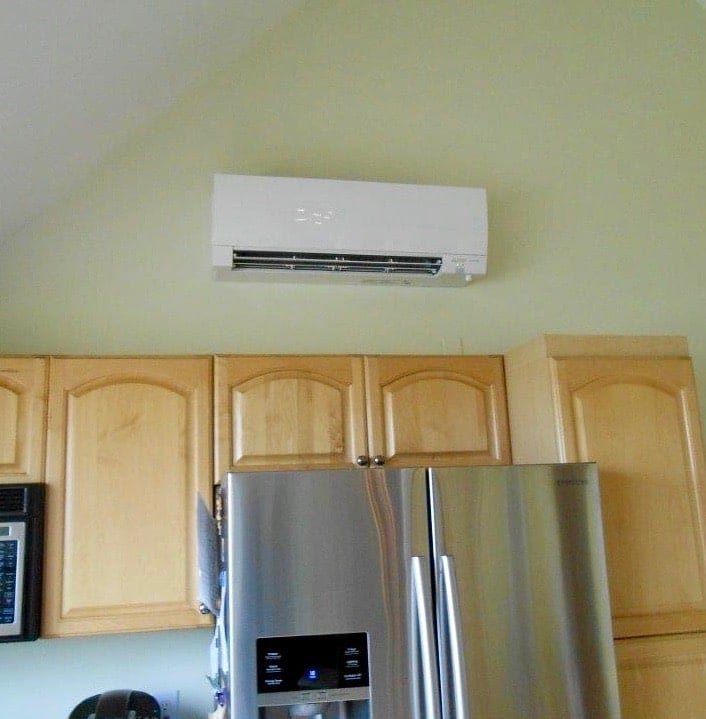 These Mitsubishi ductless systems also monitor humidity levels, which can be especially important when you're cooking a big meal!  The indoor ductless cassettes are mounted on the wall, so they are out of the way, like you see in the picture.  In this home we were able to mount the ductless unit above the cupboards in the kitchen.  Now, the family won't lose any light from their windows by relying on window ac units and, instead, will be able to enjoy their kitchen whether they're cooking or sitting down to a great meal.
A permanent solution like Mitsubishi ductless offers long term cost savings as well. Not only did our owners qualify for a Mass Save rebate of $300 to help make the installation of this energy efficient system more affordable, they are also spending less on monthly energy bills every month.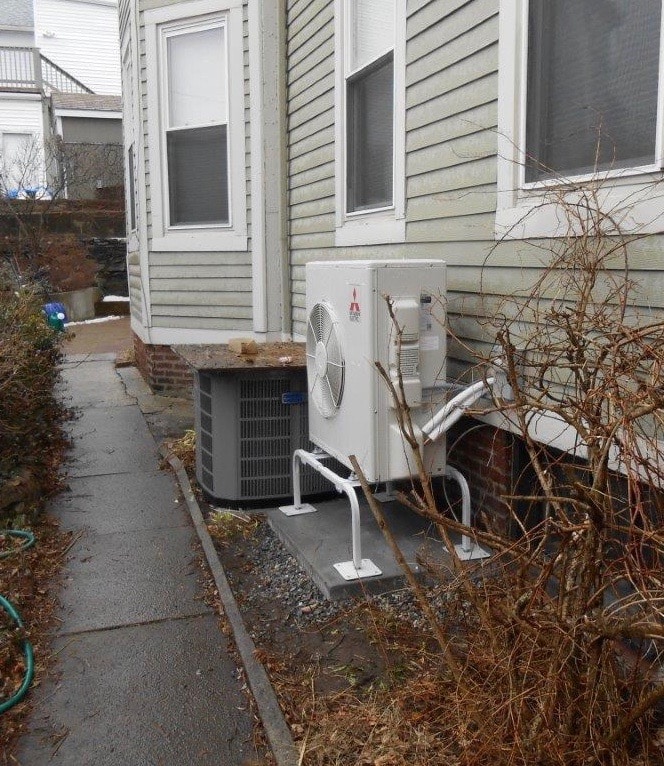 Compared to standard window units, ductless mini-splits can cool a larger area of space using less energy than window units.  They do not require a yearly installation and removal, and you'll never have to worry about properly insulating around the unit because it's already mounted inside!  The mini-split ACs are also very quiet — we've even had customers install them in their recording studios!

The homeowners will be able to talk to each other over dinner without trying to be heard over the drone of the old window units, bringing added peace and quiet into their lives as well.  Best of all, our homeowners will never have to deal with installing and then storing a window AC unit again. If you've ever had to struggle with planning the perfect time to install a window AC unit and then when to put it away for winter!
This is especially frustrating when you face an unexpected heat wave in late September that leaves you hot and sweaty under the collar, you can imagine the peace of mind a permanent solution like Mitsubishi ductless can bring.  Now, with the touch of a remote control, the owners of this third-floor condo will get the comfort they need and not worry about the energy bills breaking the bank.
Another amazing benefit to the ductless system is that all of the unit can also function as heaters in the winter.  These owners can add just a touch of heat whenever they want.  Now, on cold winter mornings  they will be able to fix their coffee in a cozy kitchen instead of freezing their feet on an icy floor.
We were happy to be able to help these homeowners find the perfect solution for year-round comfort in their third-floor condo in Somerville.  Contact us here to find out how we can make your home perfectly comfortable with Mitsubishi ductless mini-splits heating and cooling systems.  We can help you save money and decrease your energy bills without paying an arm and a leg.
You'll not only love the comfort, but with a 12 years parts and labor warranty, you'll enjoy peace of mind for many years to come.