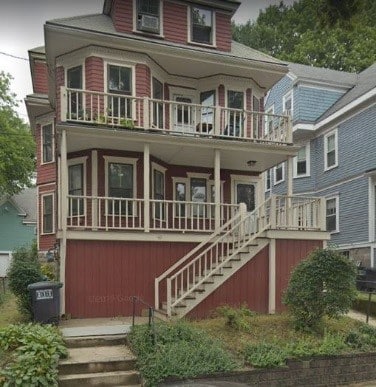 The summers in Somerville, MA, were becoming unbearable for these homeowners. This multi-family home did not have central air conditioning, so the family was forced to rely on window air conditioning units. The window ACs were loud, expensive to run, and inefficient, which left the family with substantial energy bills every month.
In addition to the expense, the window ACs left hot and cold spots throughout the home. The family was always battling for comfortable living space, and they knew there had to be a better solution.
After researching air conditioning options, these homeowners found N.E.T.R. Inc. and read the raving reviews left by previous customers in the area. The homeowners discovered that N.E.T.R., Inc. is the #1 Elite Diamond Dealer for Boston, MA, so they knew we'd be able to design a system that would fix their cooling problems.
---
Problem: These Somerville, MA, homeowners were living in a multi-family home with no central air conditioning. The increasingly hot Massachusetts summers left them relying on unsightly window air conditioners with uneven cooling and outrageous energy bills.
Solution: N.E.T.R., Inc. installed a multi-zoned Mitsubishi ductless air conditioning system. There was a single outdoor condenser unit and five indoor ductless wall ACs. The ductless system will provide quality air conditioning and help to reduce their monthly energy bills.
---
The Installation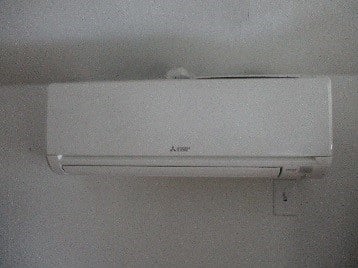 When these homeowners contacted N.E.T.R., Inc., they needed a quick solution for their air conditioning problems. Relying on window ACs was leaving them with hot and cold spots throughout the home, as well as driving their energy bills through the roof! Plus, they had to install the units every spring, covering up the natural light from their windows, and then remove and store them every fall.
Another concern for this family is the safety hazard that window air conditioners cause. There have been reports of burglars pushing window ACs through the window to climb into the home.  All these factors made it an easy decision to upgrade to a safer, more permanent, efficient solution that would provide excellent cooling throughout the house.
Jimmy Smithell, the project manager for this installation, met with the homeowners to design a solution that would effectively cool all areas of the home. He proposed a simple multi-zoned mini-split ductless system would do the trick.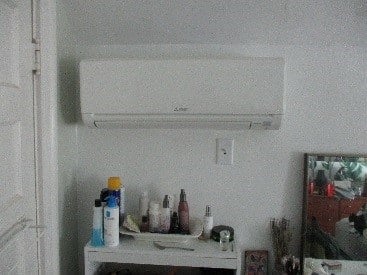 The new ductless system would have five indoor ductless wall ACs installed throughout the home. These units were mounted on the walls, out of the way, so that each ductless AC had the optimal placement in the room for distributing the air. All five interior ACs had piping run through the walls like electrical wiring to the outdoor condenser unit, which pumped the air into the home to be distributed by the wall mounted cassettes.
All the indoor wall ACs are controlled individually with remotes, so each room can be set to a custom temperature, without causing the other rooms to become uncomfortable. This customization allows for every family member to set their room to whatever feels best and enables the homeowner to save money by not cooling rooms that are not in use.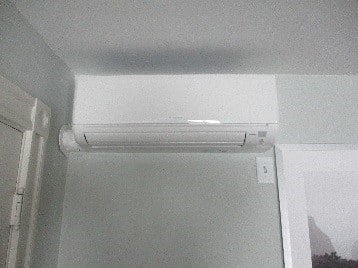 Ductless Benefits
Mitsubishi Electric ductless air conditioners are a vast improvement over the noisy window ACs because they operate at such a low volume that we've even installed them in recording studios! The whisper-quiet technology means that this family will never be kept awake at night by the loud hum of a window AC.
Another benefit to choosing a Mitsubishi ductless system is that each of the units can provide supplemental heating in the winter, without the need for extra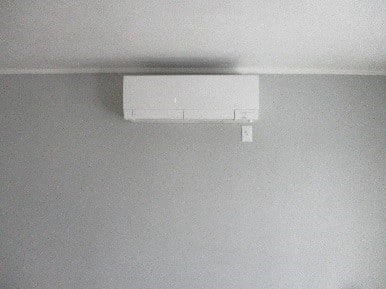 equipment! The outdoor condenser unit doubles as a state-of-the-art heat pump, so if the family needs a little extra heat on a frosty morning, the ductless units can provide just the warmth they need.
In addition to providing heating and air conditioning solutions, the Mitsubishi ductless system is highly energy efficient.  Many homeowners can qualify for rebates just for upgrading to these more environmentally friendly options. This family was eligible for $2900 in savings from programs like Mass Save and Mass CEC!
Is Ductless Right for You?
Are you tired of struggling to heat or cool your home? If you continuously find yourself adjusting the thermostat to try and make the hot and cold spots in your home disappear, then it's time to call N.E.T.R., Inc.
Our experts have years of experience solving heating and cooling problems for homes all around the Boston, MA, area. We'll work together with you to design the perfect ductless heating and air conditioning solution for your home.
Don't spend another summer paying a fortune for inadequate air conditioning, find relief today!