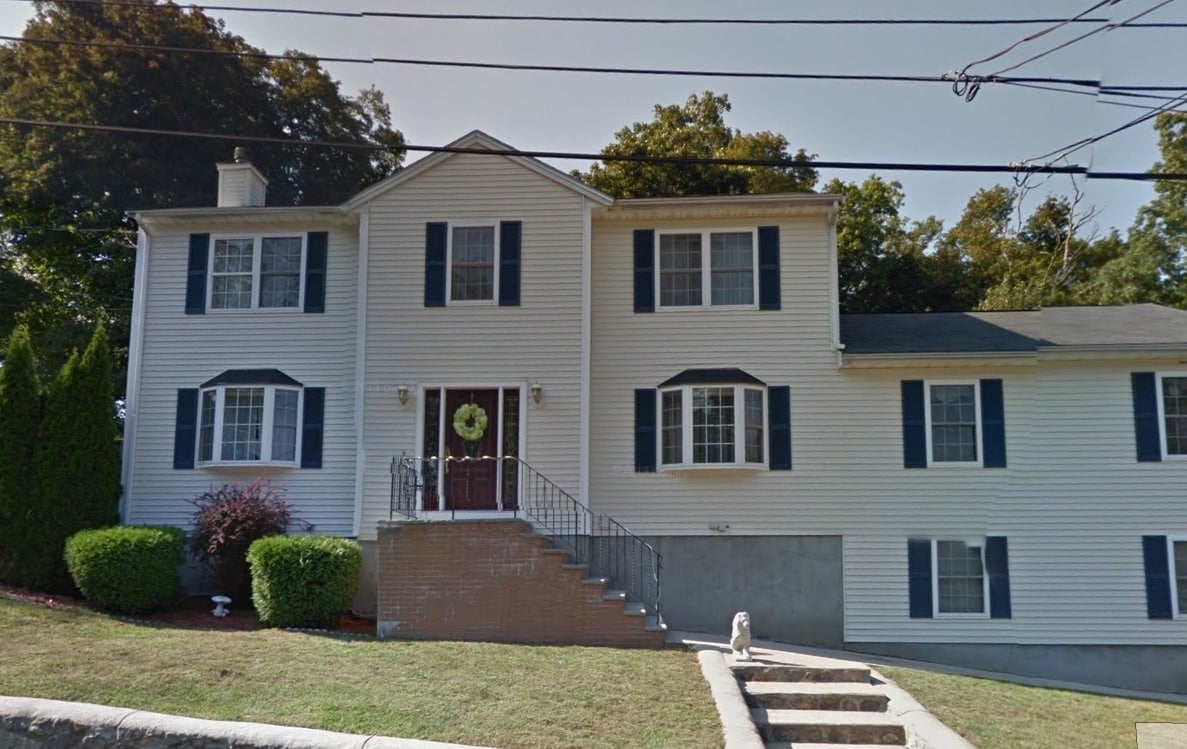 Stoneham MA has a great variety of homes, ranging from classic New England style to Colonial split-levels like this one. Our homeowners had recently bought them home, and were looking to make sure they had the same level of comfort they had in their previous home, especially in the finished basement where they knew from experience that a ductless HVAC system from Mitsubishi would do the trick.
---
Problem: Homeowners in Stoneham had a Mitsubishi ductless HVAC system in their old home, and when they moved, they wanted the same level of comfort again for their basement.
Solution: We installed a single zone of Mitsubishi ductless heating and air conditioning for the finished basement in this split level, colonial-style home.
---
A Single Zone Ductless HVAC Installation
The homeowners gave us a call here at N.E.T.R., Inc. as the area's best Diamond Contractor for Mitsubishi to look at installing a single zone of ductless heating and air conditioning in their finished basement. Like most basements, the basement in this split-level colonial had a bit of a clammy feel to it. Basements often can feel damp, even when they are dry and finished, just from their proximity to the ground. Basements tend to be cooler than the rest of the house anyway, but when you add this moisture, they end up feeling chilly and uncomfortable all the way around.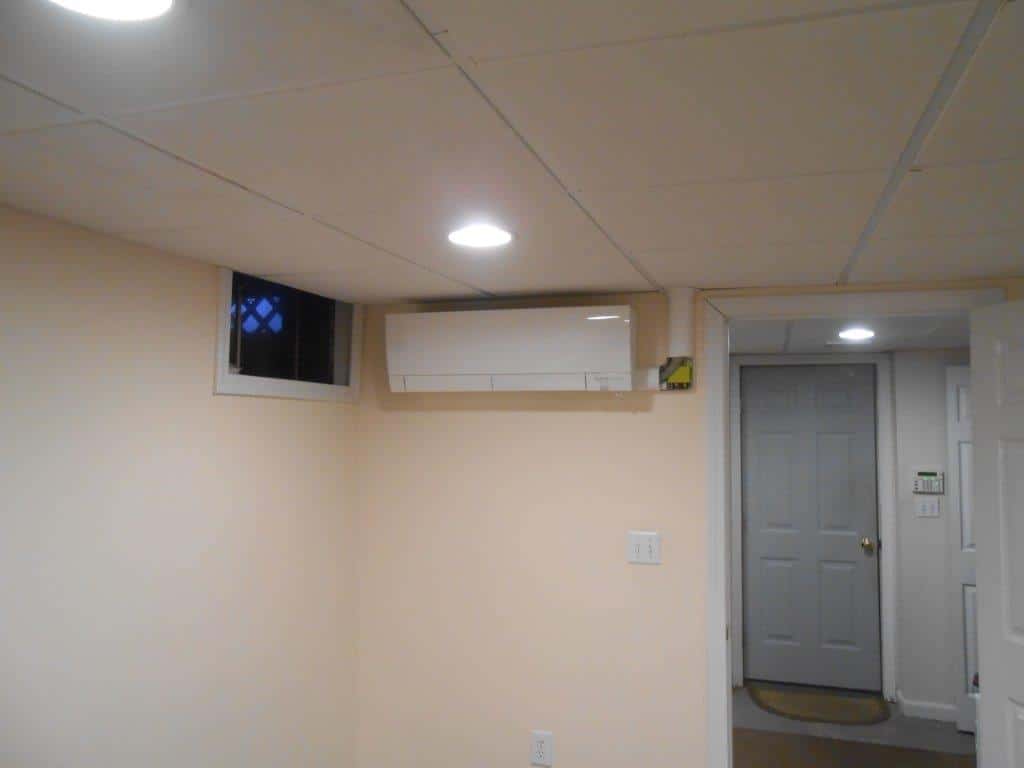 A single zone of Mitsubishi ductless heating and air conditioning does a great job in making this basement more comfortable right away. The key is that Mitsubishi's ductless HVAC systems monitor not only the temperature in a room, but also the humidity, and makes adjustments necessary to keep the room comfortable, wherever you want it. The unit is easily controlled from a handheld remote, or you can opt for an extra thermostat if you choose.
The unit also distributes both warm or cool air from a single unit and spreads it evenly throughout a room, ensuring every inch of the space is comfortable. That makes ductless a much better option than adding dehumidifiers, space heaters and more to try to get that comfort balance you need.
Ductless Mini Split HVAC is Perfect for Basements
For basements, a separate zone of ductless also makes sense because you can simply shut off the unit when the area's not in use. You save extra money on your energy bills by not having to crank up the heat in the whole house to try to make the basement comfy, and when no one's downstairs, you can shut it off, and save money by not heating or cooling space that's empty. This makes creating a separate zone for problem spaces like a basement a particularly smart choice!
And one of the best things about Mitsubishi ductless HVAC is that it is so energy efficient that it qualifies for two rebate programs for people adopting energy-efficient home improvements through both Mass Save and Mass CEC. This family got a Mass Save rebate of $500 and a Mass CEC rebate of $625, giving them $1,125 in rebates for opting for this energy-efficient comfort upgrade of their home!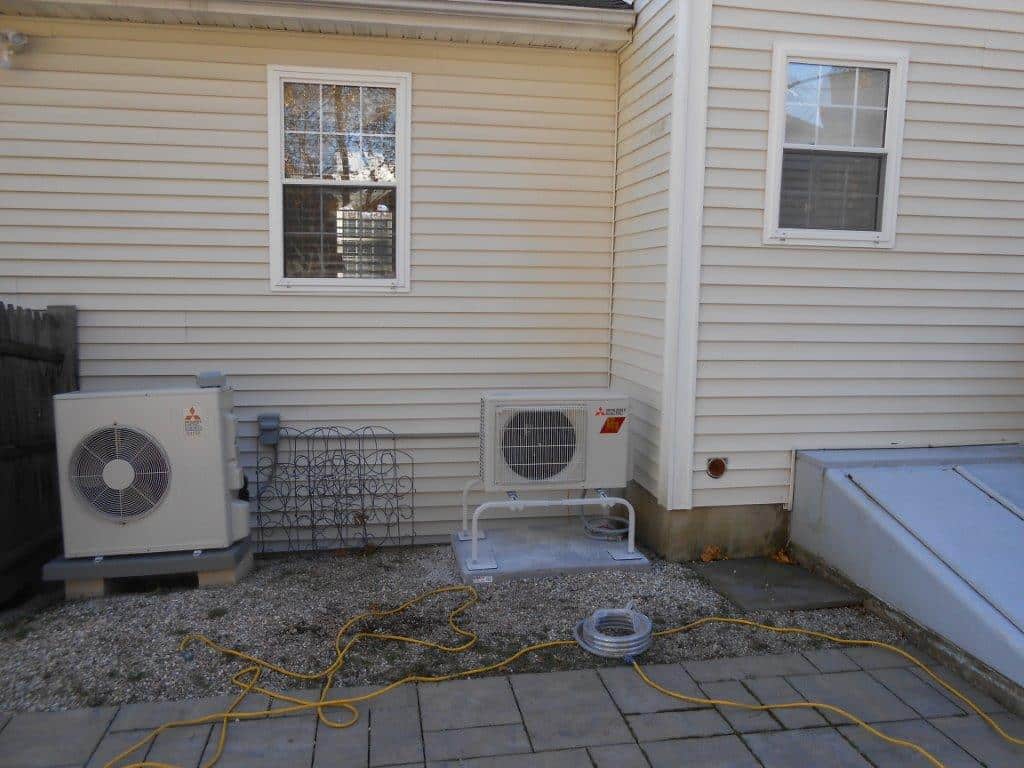 We were able to install the outdoor unit in such a way to minimize the run of lines and make sure in inside and outside installations were equally good looking.
We were so glad to be able to provide these homeowners with a comfort solution they already knew would be fantastic – and help them get available rebates to make sure the installation saved money, right alongside the money they will save on energy bills every month with this comfort solution.
N.E.T.R., Inc. has Been Installing Ductless HVAC in Stoneham, MA Since 1989
If you have a basement, addition, sun room, bonus space or other areas that are simply not as comfortable as you want them, give us a call here at N.E.T.R., Inc. A Mitsubishi Electric ductless system might be just the ticket to making every part of your home comfortable every day of the year.