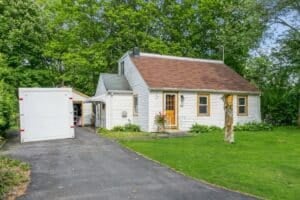 Stoughton, MA has many neighborhoods like this one, full of Cape-style homes that were built without central air conditioning. As a result, homeowners rely on window air conditioners to try to keep cool in our increasingly hot and humid summers, and many times, the window units just can't keep up the way a ductless HVAC installation can. The window units are a pain to install and store each year, they are bulky and noisy, and worst of all, they are incredibly energy inefficient, which means ridiculously high energy bills when the hot weather hits. This young family in Stoughton, MA wanted a better solution to provide them the comfort they craved, but without sky high bills that can put an unexpected crimp in anyone's budget.
---
Problem: This compact Cape style home in Stoughton, MA was tired of high heating and cooling bills and was looking for a more efficient system that would let them get rid of window air conditioners once and for all.
Solution: Three zones of Mitsubishi Ductless will deliver the year round comfort the family needs while reducing energy bills at the same time!
---
Ductless HVAC Supplements Oil Heat
When the family gave us a call here at N.E.T.R., Inc., we knew that Mitsubishi Electric ductless mini splits could meet all of their needs.
Getting rid of window units would be a real blessing, especially since they can block out the window right when you need to see outside to keep an eye on kids playing in the backyard!
Ductless HVAC systems provide heat as well as world-class cooling, meaning the family could add a touch of heat if they wanted to on cool days in the Spring and Fall without turning on their oil boiler, saving them a ton of money on home heating oil too.
A 3 Zone Ductless Mini Split Installation
After looking at all their options, the family decided to install a 3 zone Mitsubishi Electric ductless mini split system throughout the home. We placed an indoor ductless unit in their living and dining room area, one in the master bedroom, and one in their son's bedroom. Each of these ductless indoor units can be controlled independently, while attached to a single outdoor condenser unit. This means that when the kids are at school, the ductless wall unit in their bedroom can be turned off, so the family doesn't have to waste any money heating or cooling rooms that nobody is using.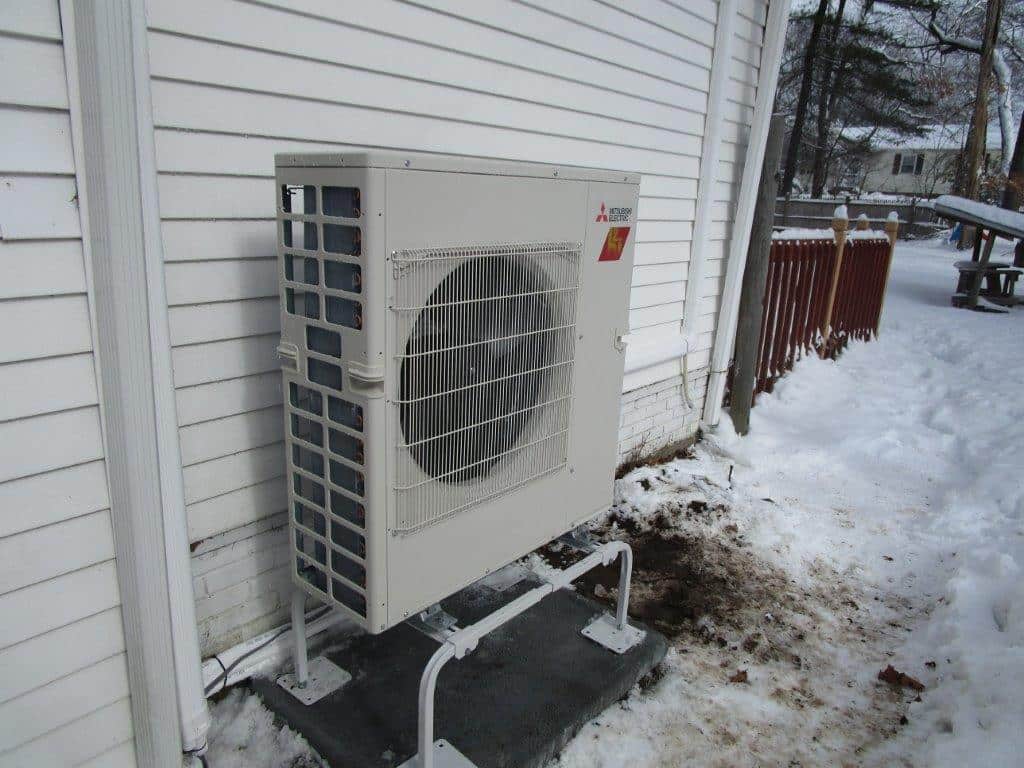 The units are controlled by a convenient handheld remote, and the comfort level in each room can be adjusted as needed.  That means if the living room gets extra hot during the day, Mom can add a bit of coolness when needed, and Mom and Dad can keep their room comfortable at a different temperature than the boys, who might like it a bit warmer, especially on chilly mornings when it's hard to get out of bed for school!
Ductless Air Conditioning is Efficient
One of the great advantages of Mitsubishi ductless HVAC installation is that it is so energy efficient, some homeowners see their energy bills drop as much as 40%. The units use something called inverter technology, which allows them to use the minimum amount of energy necessary to keep the room at the perfect comfort level, lowering your electric costs at the same time it reduces wear and tear on the mechanical parts of the system. That's why N.E.T.R., Inc. as a Mitsubishi Diamond Contractor can offer extended warranties of up to twelve years for homes like this one, which brings real peace of mind to a growing family.
Apply for CEC Mass Save Rebates on Ductless HVAC
This energy efficiency also makes Mitsubishi ductless systems like this one eligible for the Mass Save program – and this family qualified for a Mass Save rebate of $300, to help defray the cost of adopting this energy-saving upgrade in comfort!
Just think about it. On cool Fall or Spring days, the family will be able to add just a touch of heat through the ductless units when they need it. They'll be able to shut off their oil heating system earlier in the year than ever before, saving a lot of money on that extra end-of-season tank fill-up, and wait weeks before turning on the main system in the Fall.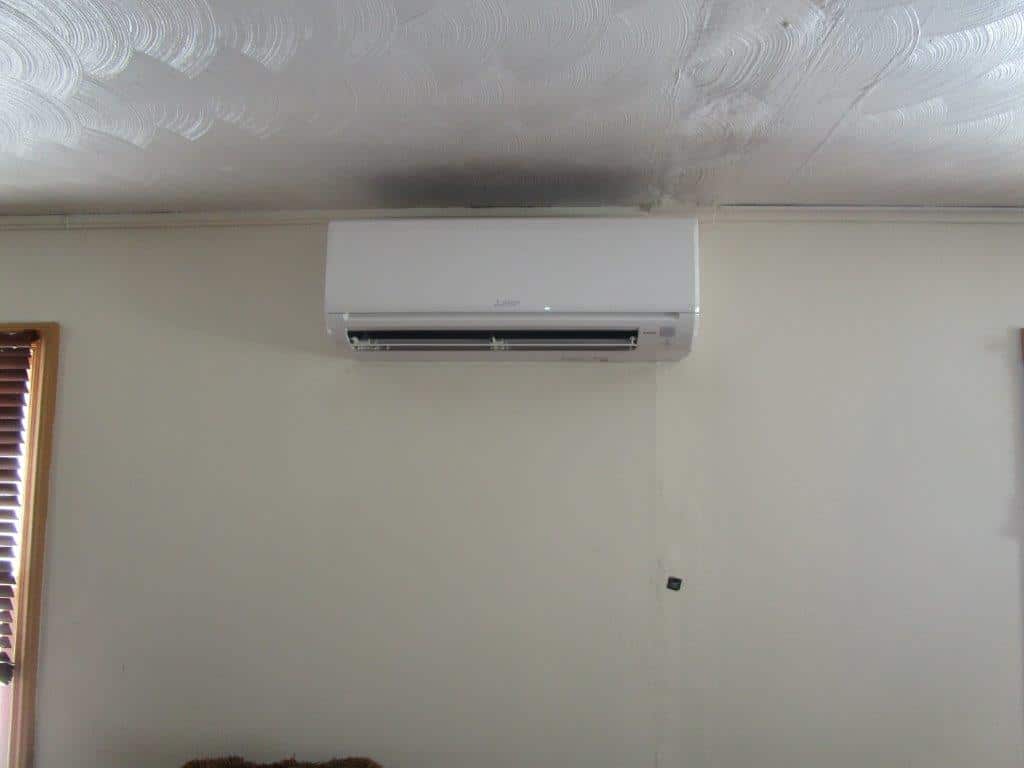 The family will be able to spend a weekend at the park or with family, rather than giving up a weekend to wrestle those heavy, bulky air conditioners into place, just to get a cold snap a few days later. When those unexpected hot and humid days come around early or late in the season, the family will be able to add a touch of coolness, and no one will regret having waited to install those window AC units again.
We know this year will be the most comfortable one yet for our family here in Stoughton, MA, and they'll be able to enjoy the comfort without worrying about energy bills, thanks to the cost-effective and efficient system N.E.T.R. Inc., was able to design for them.  
N.E.T.R., Inc. Serving Stoughton, MA Since 1989
If you want a better and more cost-effective and efficient option for heating and cooling your home than relying on window air conditioners to get the job done, give us a call here at N.E.T.R. Inc. and we'll design a perfect Mitsubishi ductless HVAC solution for you!