Wakefield is a classic New England town. It's near two lakes, has an excellent commons and library and used to be a manufacturing center for wicker furniture! Wakefield is filled with charming older homes, like this Colonial. Older homes like this one usually don't have ductwork and would require significant reconstruction to try to install it all throughout the home. Our homeowner wanted more air conditioning during the warmer weather, and a way to deal with the humidity as well. Window AC units weren't able to keep the home cool and comfortable, especially in the bedrooms.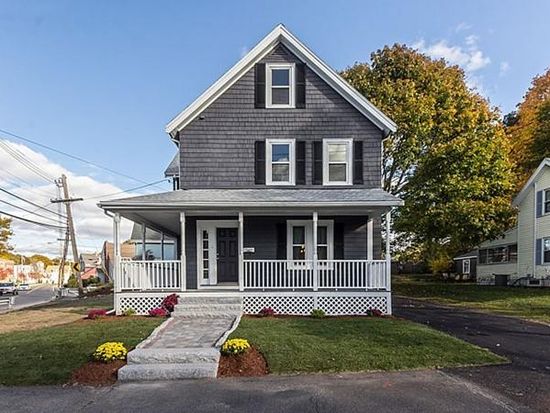 Options like window air conditioners tie up windows for months out of the year. These kinds of air conditioners are inefficient, cost a fortune to run, and with our recent temperature fluctuations, there never seems to be a "right time" to put them in. If you put them in too early and there is a cold spell you may end up cranking the heat to make up for the open window; if you put them in too late, you may spend weeks waking up sweaty and uncomfortable.
The homeowner did a lot of research on the internet and came to N.E.T.R., Inc. because of our outstanding reviews and our level of expertise as the #1 Mitsubishi Elite Diamond Dealer in Boston, MA. They knew they could trust N.E.T.R., Inc. to design a good solution for the home, based on reading our case studies on what we've done for similar homeowners, and we knew right away we could design a perfect system for this home.
---
Problem: The Homeowner had a colonial home that needed to be more comfortable, especially in the summer, and wanted to make sure they got an efficient, cost-effective air-conditioning system that would add value as well as comfort to the home.
Solution: A three zone Mitsubishi ductless mini split system powered by one outdoor condenser and three indoor AC units will provide great air conditioning as well as supplemental heat. The separate zones will allow the homeowners to customize the heating and cooling they need, just where they need it, adding to additional energy savings!

---
Colonial Style Homes Can Have Modern Comfort
Colonial style homes were first built in the 1700's in New England, but many homeowners find they don't want colonial-era heating and cooling in their homes! Here in Wakefield, MA, we've had some tough winters, hot summers, and unpredictable weather in the spring and fall. Finding a heating and cooling solution that allows you to regulate the temperature as needed can save you money every month on energy bills, which is why adding zones of heating and cooling with a ductless system is such a good option for homeowners like this one.
The first floor living room is a great space where the homeowner spends a lot of her time. By adding a ductless AC unit in this room, she'll be able to adjust the temperature when she gets home from work, and then shut it off at night, saving money by not cooling spaces she's not using!
Then she'll be able to go upstairs and enjoy a comfortable and quiet night's sleep, every day of the year, with the ductless mini split units installed in both upstairs bedrooms. Whether it's adding a touch of heat on a cold and rainy spring day, or adding a little AC when it's unexpectedly hot the next day, our homeowner is going to get the comfort she wants, on demand, in each room she wants with the three-zone ductless mini split system.
The warranty on all qualifying systems installed after April 1, 2015 has recently been extended to 12 years!  Click here to see the details.                       
Perfect Comfort for a Perfect Night's Sleep!
One of the best things about ductless systems is that they can provide heat or cooling on demand. Mitsubishi's Hyper-Heating ductless system extracts heat out of the air down to -13F outside, to provide efficient heating even on the coldest days of the year. The same ductless system will extract the hot air out of your home to provide state of the art cooling in the summer. This means with the touch of a remote, you can rapidly heat or cool a room to the perfect temperature, without having to fire up your whole house heating system for just that one chilly day. That means saving a lot of money on energy bills, as well as getting a more responsive system that will add comfort just where you need it.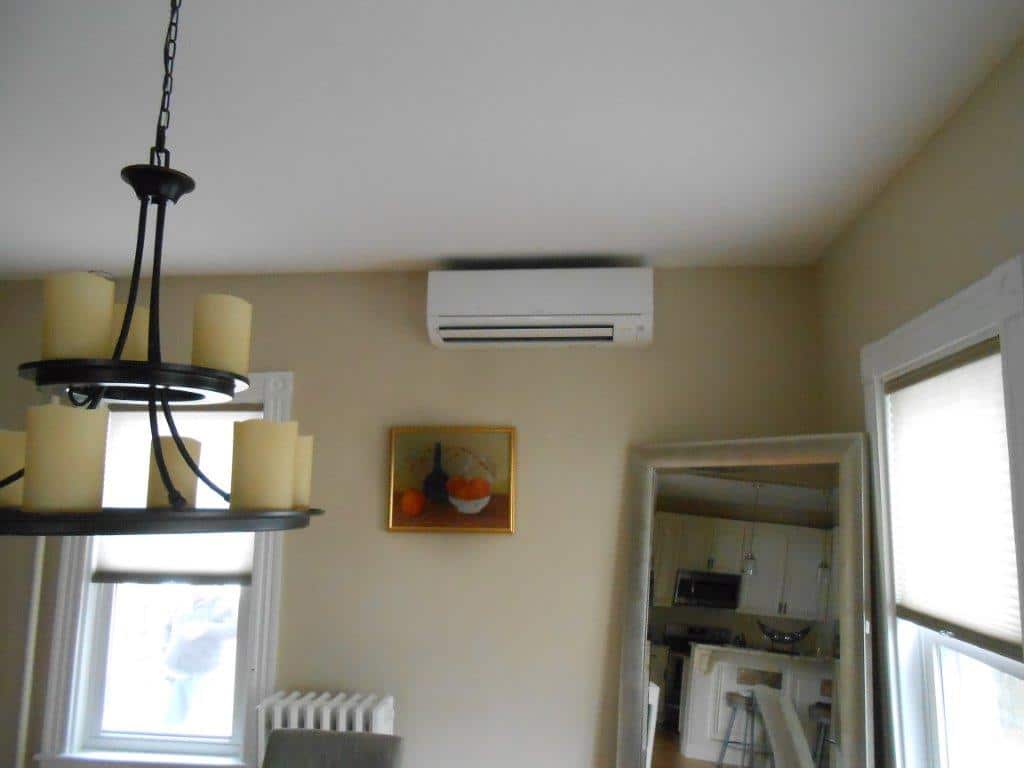 Our homeowner was so pleased with her results, she's already written us this review:
"I am happy with system that was installed. The price was higher than I thought it would be, however, I'm hoping it will be worth it when I'm using the system all summer. The installers were profession and polite. Also, I was happy that the job was able to commence sooner than anticipated. Thank you."
We're so happy we could give her a system that will add additional value and comfort, right before the hot weather comes to stay. She'll be able to add that touch of heat when she wants it and easily switch to AC at the touch of a button when those unexpected days in the 80's come around. And she'll never have to grapple with a window AC unit again!
Most importantly, our homeowner now has a system that will keep her comfortable and save money each month in energy bills, ensuring a good night's sleep on all fronts!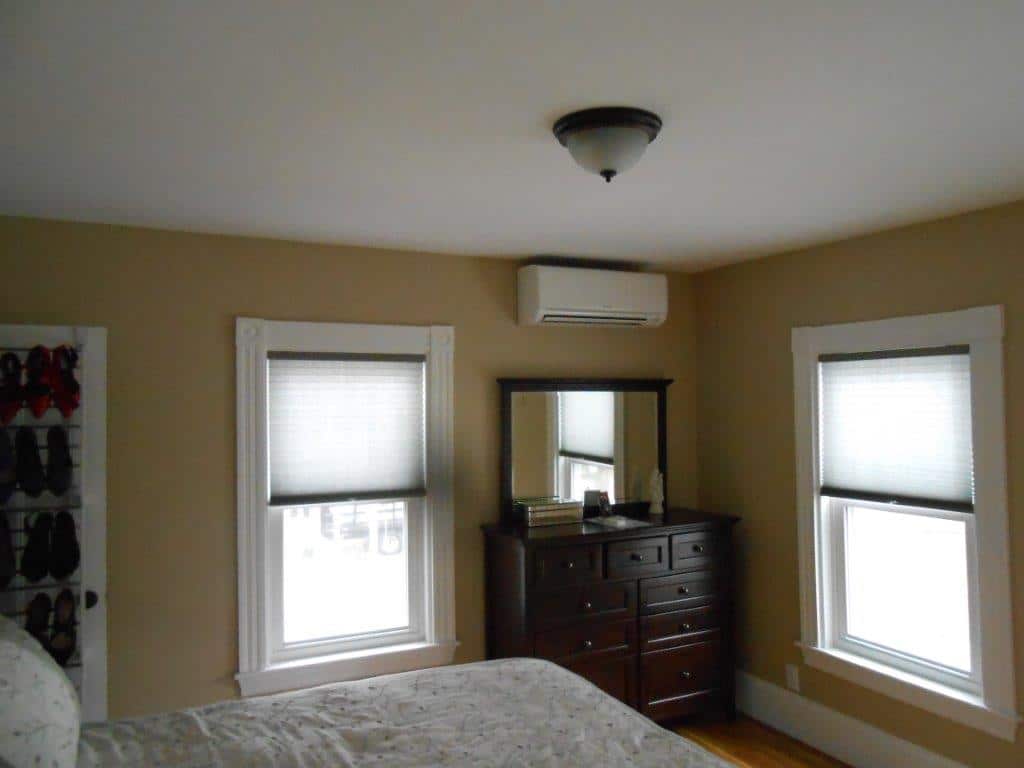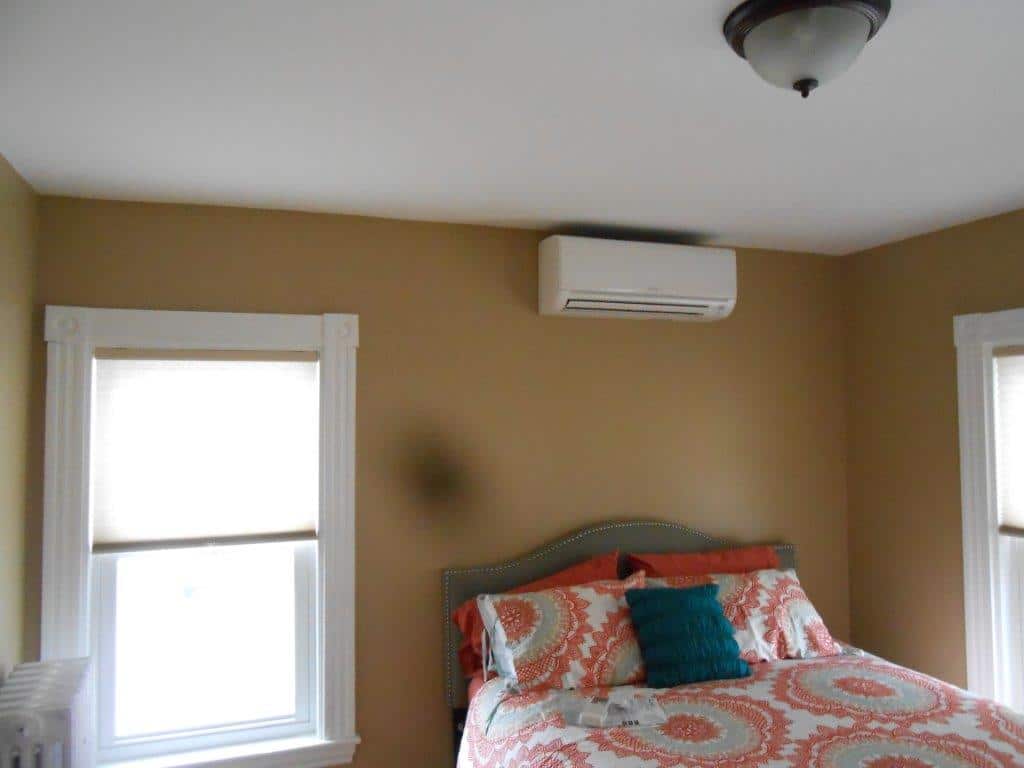 Increasing the Value of this Home
By choosing to update your home with energy efficient technology like our homeowners did here in Wakefield, you can potentially qualify for rebates under the Mass Save and Mass Clean Energy Center (Mass CEC) program because of its energy efficiency. These rebates help to make it a more affordable investment into the long-term comfort of the home.
The owners of this home in Wakefield have also done a lot to increase the value of the home by choosing some of the best heating and air conditioning technology available to the residential market. They will now be comfortable on both floors of this cape-style colonial and will benefit from the automated sensing that helps ensure heating or cooling are distributed evenly throughout each area, while also monitoring humidity. This state-of-the-art system will be a real winner for this homeowner every day of the year!