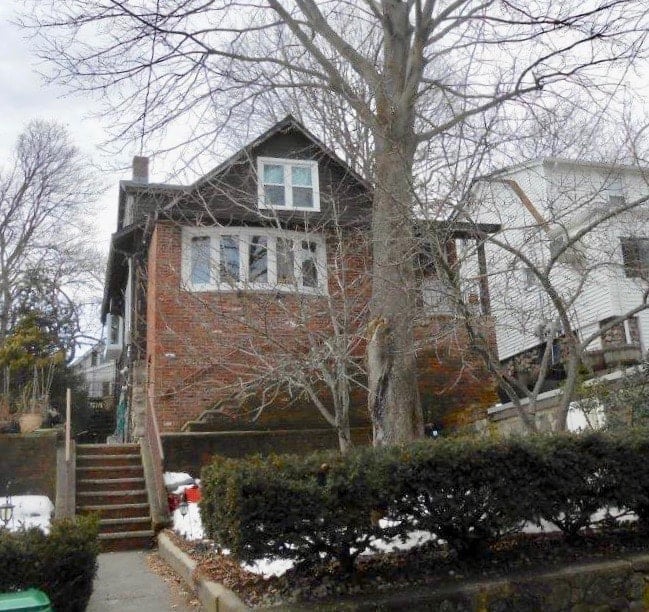 The homeowners of this great brick colonial in Medford had a problem a lot of folks have. The window air conditioners they used just weren't giving them the cooling comfort they wanted. Even when a window AC unit is somewhat "built in" like the one these folks had in their family room, it doesn't solve the underlying problem of the units doing a poor job of controlling the humidity and circulating the cool air through the space.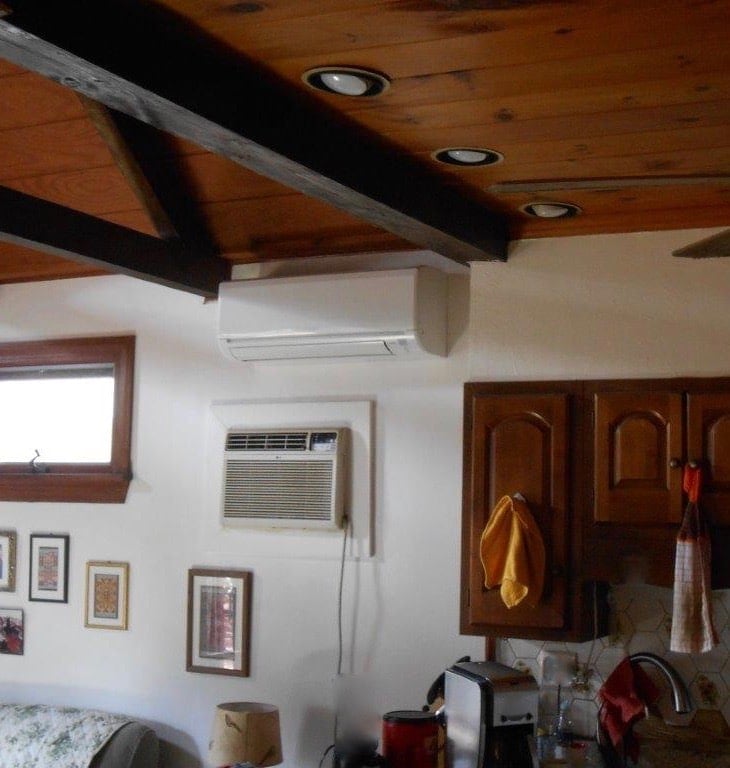 Our homeowner wanted to make sure they had adequate cooling in the family room and bedroom as well as the front room. As the most used rooms is the house, having year round comfort was important, but they also wanted to make sure it wasn't costing them an arm and a leg. When they called us here at N.E.T.R., Inc. after looking at our outstanding reviews and experience, we knew we could give them the comfort they wanted at a price they could afford.
---

Problem: Our homeowner wanted additional comfort in several rooms of their home. The window air conditioners weren't getting the job done, and they wanted to go through a summer comfortable and not battling the humidity. Equally important was to find a cost effective HVAC solution that would be efficient and not rack up huge energy bills.
Solution: We created three separate zones of comfort with Mitsubishi ductless split system powered by one outdoor condenser and three wall-mounted head, also known as cassettes, to provide state of the art quiet comfort right where it's needed most.
---
Increasing the Value of This Home
In choosing this type of ductless HVAC system, the owner has ensured that their home has maximum comfort while also increasing their long-term property value by going with some of the best heating and air conditioning technology available to the residential market.
They've gotten three zones of prefect comfort and saved money with Mass Save rebates!  We were so happy that our homeowner also left us this review "Thank you very much! It was a pleasure to work with all of you". It's so important to us here at N.E.T.R., Inc. that our customers have a great experience and get the comfort they need in the process. Give us a call today so we can help you stay cool all summer long just like this homeowner in Medford!
The warranty on all qualifying ductless heating and cooling systems installed after April 1, 2015 has recently been extended to 12 years!
Click here to see the details. 
A Three Zone Ductless Air Conditioning Solution for this Classic Home
Our homeowner wanted to make sure their home was comfortable, especially through changing weather. This spring has seen wild shifts from cold, rainy spring days to small heat waves and back again, making it hard to figure out when to install window units, or when to turn them on, just to have the cold re-appear a few days later. Ductless mini split systems can act both as heating and cooling, not only making hot, humid days comfortable in the middle of summer, but the units can also provide heat on those bone-chilling days in spring. By installing ductless heating and air conditioning in three areas of the home, the homeowner will be able to have perfect comfort at the simple touch of a button, adding heat or cooling whenever it's needed.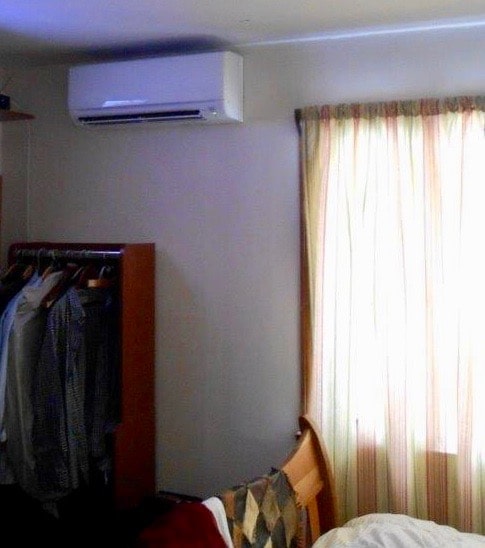 These different zones can also be turned on or off as needed. This will mean that the homeowners will not only be lowering the energy bills with one of the most efficient systems on the market, but will save money by being able to selectively heat and cool spaces as needed. This means that the family room can be perfectly comfortable in early evening, but they won't have to waste a dime keeping it cool all night while they have your bedroom at the perfect temperature for a quiet, good night's sleep.
There will be no more struggle twice a year to install and store heavy, bulky and noisy window air conditioners. The wall units are good looking and can be installed out of the way and no need to block out your windows for half the year!
Best of all, our homeowner qualified for Mass Save rebates to help make the installation of this energy-efficient technology even more affordable! That's great news to any homeowner!