There's a big trend out there now to turn simple sheds into livable, useable space. Sometimes called "She Sheds" families are often finding that converting a shed into a home office, a craft room, a workshop, a guest house, or an entertainment space gives them some extra room, sort of like adding a Tiny House onto your property.
Our homeowners had done just this- they took a shed and were converting it into a home office. But like any bonus space, sheds will need some heating and air conditioning in order to make them comfortable year round. The homeowners gave us a call here at N.E.T.R., Inc. to see if ductless would be a good solution for their problem.
---
Problem: Homeowners converted a shed into a home office, and needed heating and air conditioning to make the space fully comfortable.
Solution: A single zone of Mitsubishi ductless will ensure year-round comfort to this great space.
---
Sheds and Tiny Homes, just like bonus spaces elsewhere in a home, need their own heating and cooling solution. While you could install baseboard heating and window air conditioners, the electrical pull is often significant, plus the windows of a shed are not usually as sturdy as a main home. A single zone of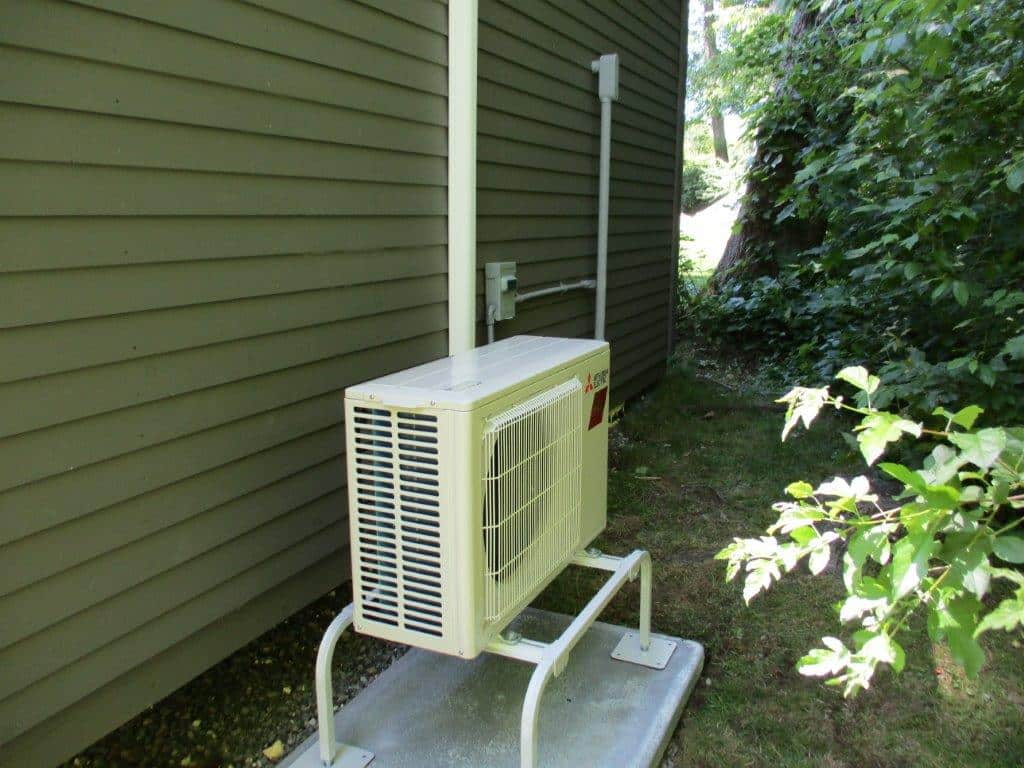 Mitsubishi Electric ductless heating and air conditioning can provide both the heating and cooling comfort a space like this requires, to provide year-round comfort in only one unit.
Ductless doesn't require any fancy ductwork- it is a simple indoor, wall-mounted unit that can be put up out of the way. The unit monitors the room for temperature and humidity and can add the heating and cooling you need from a simple remote control.  The outdoor condenser unit can be placed out of the way and takes up very little room, ensuring the outside of your home or She Shed remains as beautiful as the inside.
We've seen Mitsubishi ductless work as the perfect solution for small spaces like this one not only here in Wenham, but around the world- we recently spotted ductless working on a houseboat in Amsterdam!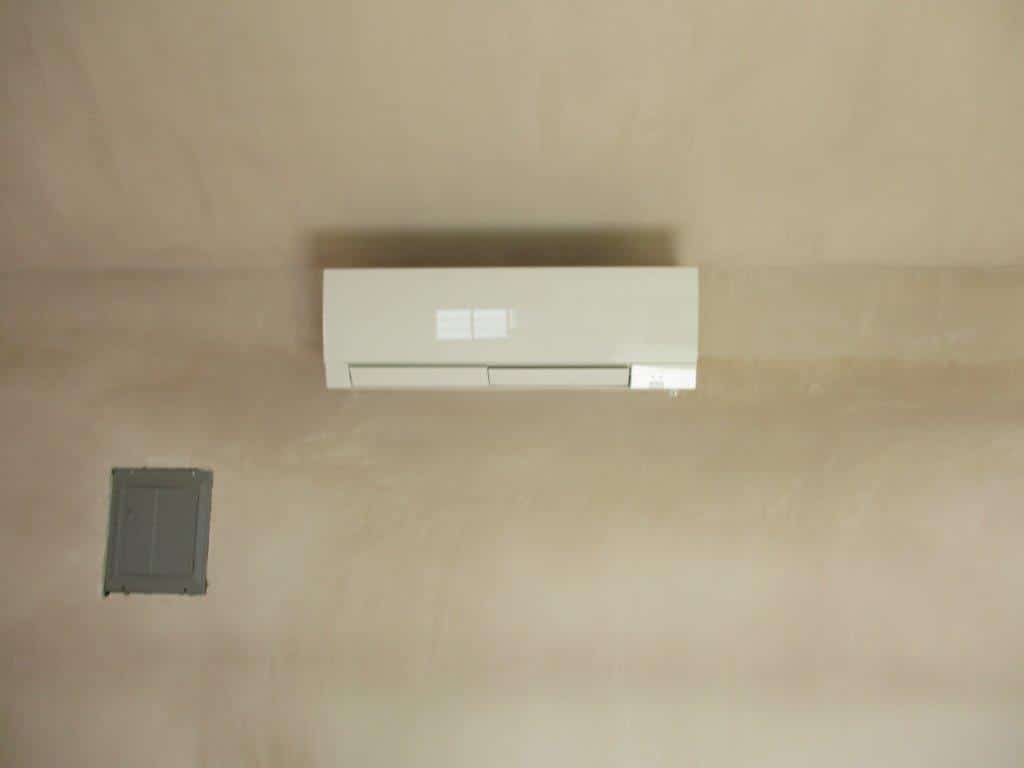 The energy-efficiency of ductless makes it a great option for small spaces, delivering lots of comfort without running up energy bills. In fact, the system is so efficient that these homeowners ended up qualifying for a Mass Save rebate of $300 and a Mass CEC rebate of $625, giving $925 worth of savings to deliver world-class comfort to this new home office space!
If you're considering making a shed into a real workable living space, or are considering how to heat and cool a tiny home, give us a call here at N.E.T.R., Inc. and we can show you how Mitsubishi ductless may be the perfect solution to give you the year round comfort you need while keeping your energy bills low!