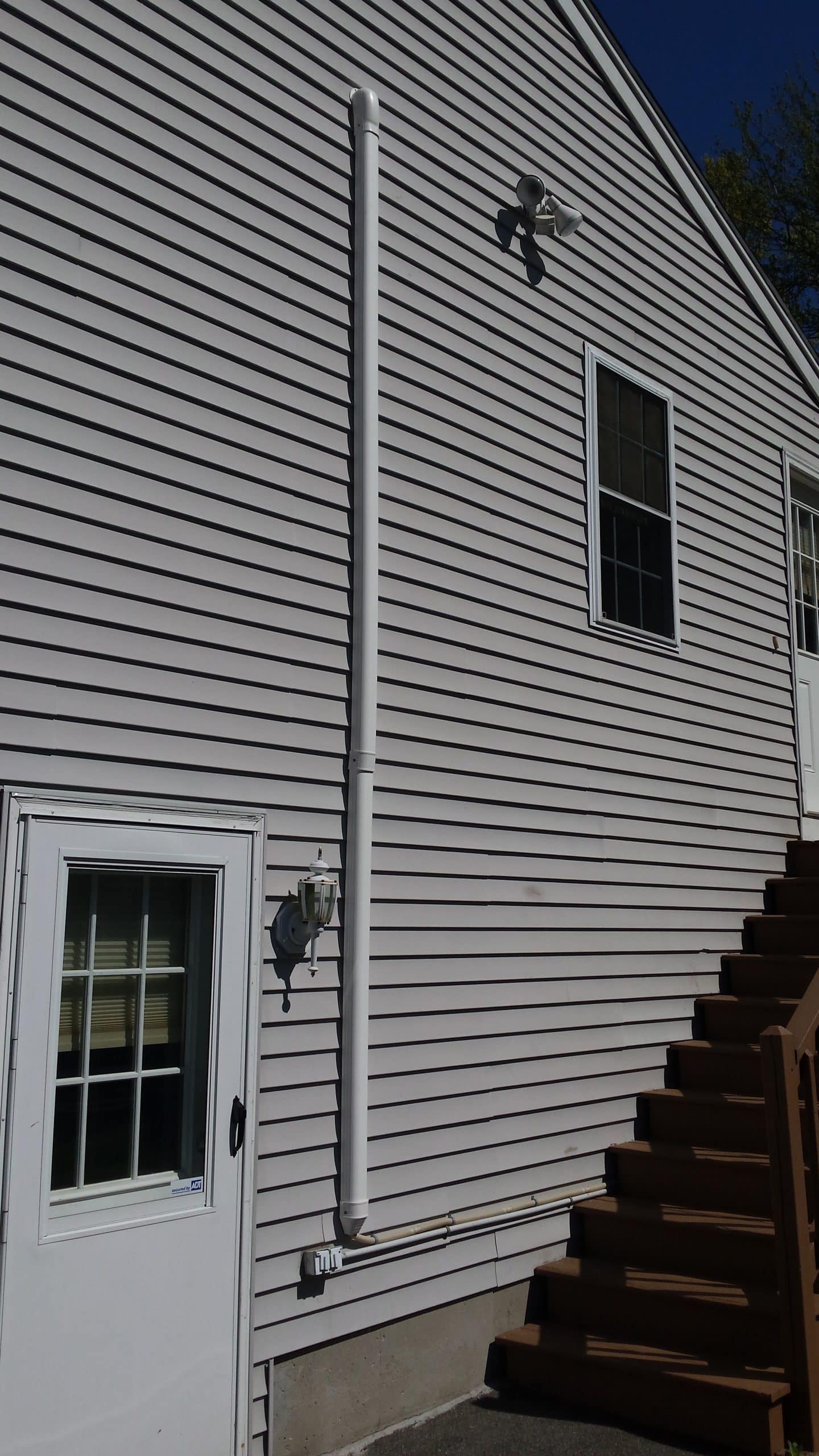 A lot of older homes in our area have baseboard radiators with an oil burner, like this homeowner in Wilmington, MA. While hydronic heat is a great heating solution, it doesn't do anything to help cool the house.
And, if you don't have ductwork for central air conditioning, you are stuck with finding another option to keep cool in the increasingly warm and humid New England summers. Most people use window air conditioners, but these often don't do a great job of cooling more than one room at a time.
If you have an open floor plan with a combined kitchen and family room, like our homeowners, getting the whole area comfortable can be a real challenge!
Window air conditioning units just can't circulate the air through a big living space well, and they are noisy, which can really reduce your enjoyment of such a great open space. Plus, without adequate cooling, wooden chairs and handrails start to feel sticky, just from the buildup of humidity. That's no way to spend your summer.
In the winter, the baseboard heating system takes a long time to heat up a room adequately and does not circulate heat well, leading to hot and cold spots – especially in an open floor plan – which can be very frustrating.
---
Problem: This home in Wilmington had an open floor plan and baseboard heat that made it hard to stay warm in the winter and hard to cool in the summer. Oil heat can be expensive, and the homeowners were trying to rely on seasonal installation of window air conditioners that were inadequate.
Solution: Installing a Mitsubishi Hyper-Heating system designed to provide flawless heating in the winter and world-class air conditioning in summer results in both dramatically lower energy bills and increased comfort throughout the entire first floor in this home.
---
The Hidden Bonus?
These folks are going to save a ton of money come winter when this system supplements their existing oil heat.
This is one of the reasons Mass Save is working with New England utility companies to provide the highest rebates on exactly this type of heating and cooling technology.
Every time we install a system like this for cooling, the homeowner calls us sometime during the following winter to tell us how much lower their heating costs are.
Increasing the Value of This Home
In choosing this ductless mini split system, the owner has added value to their home by choosing some of the best heating and air conditioning technology available to the residential market.
The warranty on all qualifying systems installed after April 1, 2015 has recently been extended to 12 years! Click here to see the details.
Ductless Heating and Cooling is the Solution!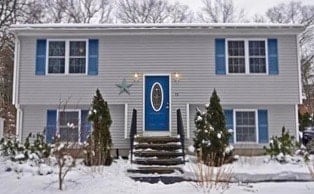 Based on our homeowner's need to get adequate heating and cooling to all the rooms on the main floor, including a combined kitchen and family room, and one bedroom, the experts at N.E.T.R. INC. knew that a Mitsubishi ductless system would be the perfect solution. The wall-mounted units can circulate air well through a larger area, and they are whisper-quiet! No ductwork must be installed, and the remote control allows pinpoint adjustment in temperature to ensure perfect comfort for your family.
In addition, the Mitsubishi Hyper-Heating heat pump works to provide air conditioning in the summer, but can provide supplemental heating in the winter as well. These energy efficient systems are great in helping homeowners achieve increased comfort right where they need it most, while saving money on traditional energy bills.
These highly efficient systems are also eligible for rebates from the Mass Save program because they are environmentally friendly, and this family qualified for a $250 Cool Smart rebate as a result!
Our homeowners greatly increased the comfort in their open floor plan home in ways they couldn't accomplish through traditional methods, and without the pain of dealing with window air conditioners or installing ductwork.