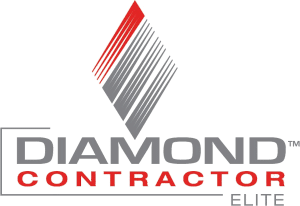 Check out these ductless installations we've done in and around Lexington, MA
Lexington is known around the world as the site of the first battle in the American Revolution, but it's more than just a a town steeped in American History. It's always been a prosperous place, and the bustling downtown area has been an attraction for residents since the founding of the Country. The high-tech boom and its location on the Rt. 128 corridor makes Lexington a great spot for families looking for great schools for the kids and the proximity of parks and bike trails to give everyone in the family something to do. This means the homes in this area are always in high demand and hold their property value over time, no matter what else is happening in the market.
Since Lexington has been a booming town since the revolution, it has many older homes that were built well before central air conditioning was even imagined. Older homes without ductwork can often pose heating and cooling problems. Oil heat radiators may not distribute heat evenly throughout a home, leaving hot and cold spots in the winter, and relying on window air conditioners in the summer leaves a home with spotty areas of comfort and soaring energy bills. There's often no room to put ductwork, and problem areas, like the top floors, finished basements, or even enclosed porches or sunrooms can be a heating and cooling nightmare. Sometimes your existing system just needs a little help in the hard-to-get areas of your home.
Scroll down to see some examples of installations we've done in and around Lexington, MA.
---
Ductless will increase the value of your property by adding the most efficent heating and cooling available today, lowering your energy bill.
Mass Save and CEC rebates can be significant and zero % payment plans are available from trusted sources. Click below for more information about that or fill out the form to have somebody contact you.