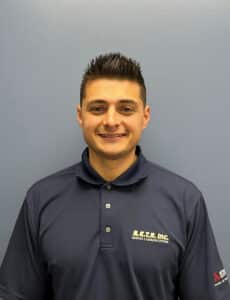 Meet Jesse Corso, one of our comfort consultants at NETR, Inc. Jesse has worked in the HVAC industry for over 10 years in service.
Now, at NETR, Jesse specializes in ductless and ducted air conditioning systems for both residential and commercial areas. Jesse and the others in residential and department educate homeowners about their options and manage home comfort projects. In the commercial department, Jesse works with business owners to address their heating and cooling issues with the right solutions that fit their needs.
Jesse is a self-motivated, hard worker with a passion for the HVAC trade. He believes that knowledge and skill can be gained every day.
Jesse is a life-long New Hampshire resident. In his free time, he enjoys golfing, hiking, and snowboarding.