If you are very handy and have the right tools, DIY ductless installation can save you some money upfront, but typically, it compromises the efficiency and lifespan of your equipment. For most homeowners, the disadvantages of DIY installation outweigh the benefits.
At N.E.T.R., Inc, we highly recommend professional installation for your ductless HVAC system. We've even made a video on the dangers of DIY installation. To help you decide if that's the right choice for you, we put together this post that looks at the pros and cons of DIY installation.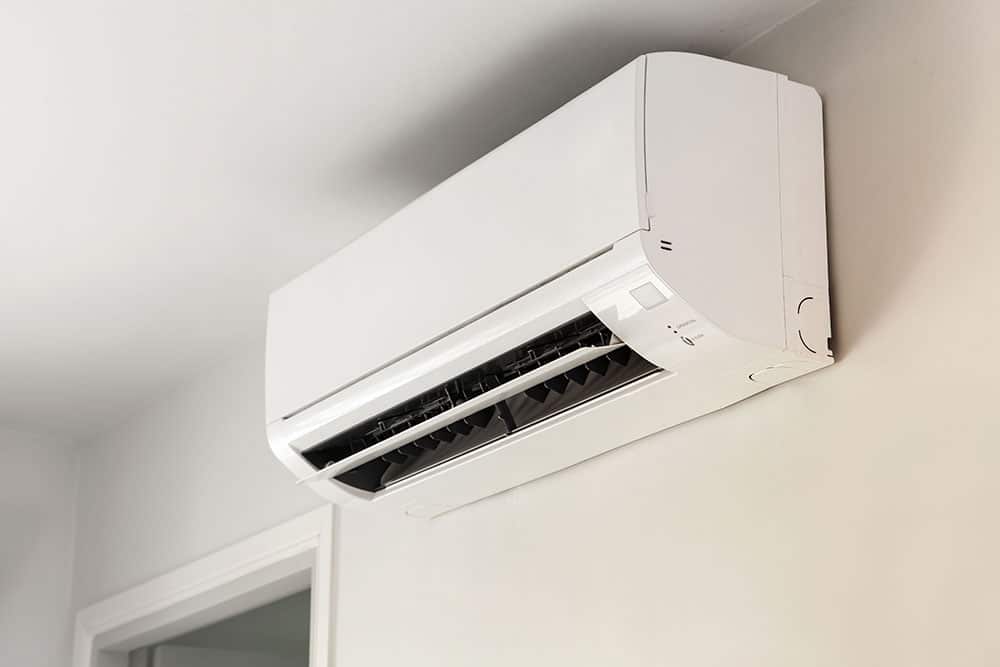 How DIY Installation Saves Money
If you decide to install your own ductless HVAC system, you will enjoy the following savings:
No labor costs — When you don't have to hire an HVAC technician to come into your home, you eliminate labor costs. In exchange, however, you have to devote your own time and energy to the project. For a three-zone system, you should expect two people to spend at least 20 hours on the project — note that most professionals complete the process much more quickly and often in less than a day.
Reduced equipment costs — Most HVAC companies mark up their equipment so you pay a premium when you buy through them. However, many of the top brands don't sell direct-to-consumer so you may be limited in what you can find. Additionally, due to the economy of scale, the markup is often relatively negligible when you go through an HVAC company.
If you decide to take the DIY route, make sure that the ductless equipment you buy comes with pre-charged lines that don't need vacuuming. Otherwise, you will need a professional to help you.
How DIY Installation Drives up the Cost
In most cases, the above benefits do not outweigh the disadvantages. Generally, when someone takes the DIY route, they end up incurring extra costs or losing money due to the following issues:
Incorrect sizing — When choosing HVAC equipment, you can't just take square footage into account. You also have to consider ceiling height, insulation, sun exposure, and multiple other factors that affect the heating and cooling load of your home. An expert addresses these concerns by doing a Manual J calculation.
Most DIYers, in contrast, end up with incorrectly sized equipment. This reduces the performance of your equipment, meaning that you spend more on energy bills and repairs. Additionally, it also shortens the lifespan of your equipment, forcing you to buy new equipment sooner than if you had used professional installation.
Voided warranty — The warranties for ductless mini splits vary based on who installs the equipment. DIY installation voids or reduces the warranty for most brands of ductless HVAC equipment. If you want the best warranty possible, you should work with an installer that has completed advanced dealer training through that manufacturer.
Wiring considerations — In a lot of cases, you may need to upgrade to a 220-volt electrical service to power your ductless HVAC equipment. An experienced HVAC team can do this for you, or they may bring an in-house electrician to handle the process. If you're doing DIY installation, you will need to hire an electrician for this step. That can be expensive and time-consuming.
Placement issues with the outside condenser — Often, the location for the outside condenser is easy to find, but there can be challenges. Sometimes, these units need to mount to your roof or the side of your home. In other cases, you will need to pour a concrete pad. All of these issues increase the time, cost, and risk of error for your project.
Line issues — To hook up your ductless equipment, you need to run lines for electric power, condensation, and refrigerant from the indoor air handlers to the outdoor condensers. This requires you to make small holes in the interior and extra wall, run conduit between both units, and push the lines through the conduit.
This can be tricky at the best of times, but it can be extremely challenging with ceiling-recessed air handlers, large homes, or situations where you need the lines to be longer than usual.
While do-it-yourself installation can be very tempting, especially to people who love home projects, it's generally not worth it. You risk losing your warranty, damaging your equipment, and compromising your comfort. Professional installation is worth the price.
Contact N.E.T.R., Inc for High-Quality Ductless Installation
At N.E.T.R., Inc, customer comfort is our number one concern. When we talk with clients about their heating and cooling needs, we never try to upsell them or convince them to buy equipment they don't need. Instead, we work hard to find a solution that matches their comfort objectives and works with their budget.
The same rule applies when we talk about DIY ductless installation. We don't advise against DIY installation so that we can get more business. We advise against it because we believe that professional installation is in your best interest. We've also completed extensive dealer training with both Mitsubishi and LG, helping you to get the best warranty possible.
Ready to learn more? Then, contact us today. We'll talk with you about options and send a comfort consultant to your home to help you find the best fit for your needs.