At N.E.T.R., Inc, we love the benefits of ductless heat pumps, and when our clients upgrade to mini splits, they enjoy advantages all year round. To celebrate fall, we've decided to look at the unique benefits that these systems provide during autumn.
Wondering if you should "fall" into ductless equipment? Take a look at these autumnal benefits.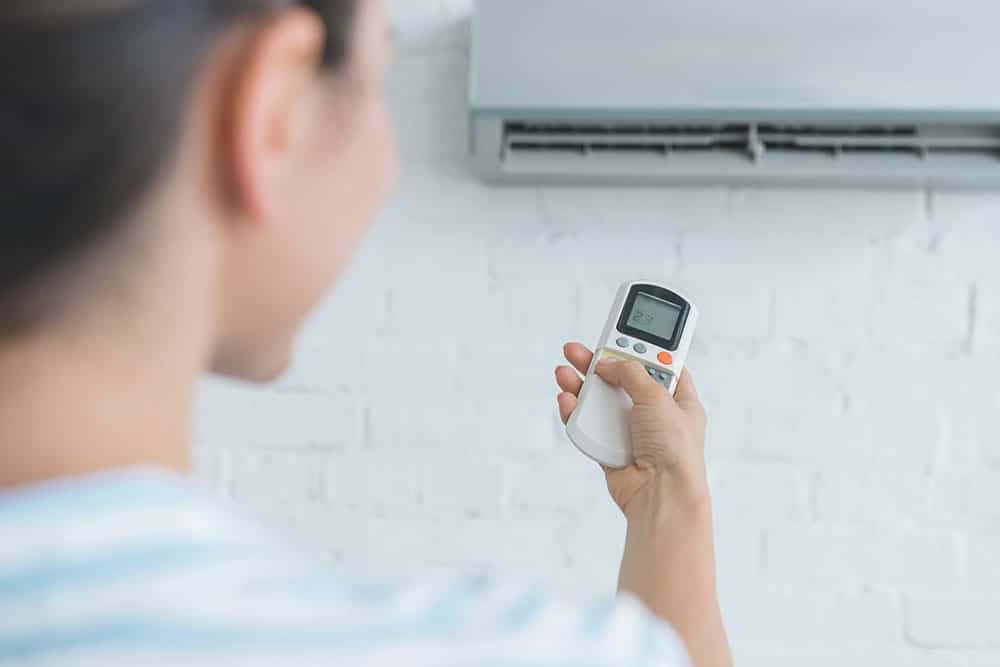 1. Comfort at all temperatures.
Fall is pretty temperate in the Northeast, but it can have its extremes as well. In general, the temperature in Boston ranges from about 48°F to 63°F during the fall months, but it can have wild swings. For example, on October 7, the highest recorded temperature in the Boston area was 90°F, and on October 26, the lowest recorded temperature was 25°F.
A ductless mini split gets you ready for any temps that fall has to throw your way. Worried about cold temps at night? Then, pop the system on heating mode before you go to bed and sleep in comfort. Feeling stifling hot during the day? Then, flip the switch to cooling and enjoy the comfort.
While some ductless units only provide AC, the majority of systems do both. To heat your home, they extract warm air from the outside and bring it in, and to cool your home, they work in reverse. Switching between heating and cooling (even on the very same day) is easy.
2. Quiet operation
For many families, fall is back-to-school time. Whether your kids are homeschooling or studying after school, they don't have to worry about being disturbed by a noisy HVAC system. Ductless mini splits run at a very low decibel — most people compare their noise level to whispering in a library. This is also great for parents who want to enjoy peace and quiet after a noisy summer with their children at home.
3. Healthy indoor air quality
During the fall, falling leaves kick up a lot of dust and debris. If you have a conventional HVAC system, the extra dust during fall will get into your home, and then, it will get into your HVAC system. The vents will harbor dust and allergens, compromising the quality of your indoor air.
A mini split helps to improve your indoor air quality, and this tends to be especially pronounced during the dusty season of fall. First, these systems don't have ductwork, meaning that your air doesn't travel through dusty and dirty ducts on the way to your lungs. Second, ductless mini splits have advanced air filtration systems which help to clean the air even more.
4. Energy efficiency
The energy-efficient nature of ductless HVAC systems saves you money year-round. These systems move heat rather than generate heat. As a result, they don't consume as much energy as a system that generates heat. Compared to most heating and cooling systems, this reduces homeowners' bills substantially.
According to Energy Star, the average family spends $1900 on home energy and they can save up to 60% by switching to ductless mini splits. What type of fall treats can you afford with your savings? Cool back-to-school clothes? A vacation to look at the changing fall colors? A fun Halloween party? The options are endless.
5. Potential for improved home values
Fall is not the best time to sell your home. Generally, real estate pros say that you will get a better price if you sell in the spring or the summer. However, the market is always moving, and if you need to list your home in the fall, you want advantages that can help you attract a buyer.
A whole home mini-split can be a great selling point. These systems are in high demand for several reasons. Buyers know that they improve the efficiency of your home, and they love the idea of getting a home with relatively low energy costs. They also know that these systems enhance comfort, making your home even more attractive to prospective buyers.
On top of that, a single-zone mini-split can also make unusable parts of your home into living spaces. This includes places like your basement, garages, rooms above the garage, sheds, and three-season porches. When you have a mini split, you can often market that your home has more livable space than it would without the mini split.
These advantages are true regardless of the season you list your home, but they can be especially helpful if you're trying to sell during a challenging season.
Contact N.E.T.R., Inc Today and Improve Your Fall
Ready to enjoy autumn even more than you already do? Then, take the plunge and "fall" into a new ductless mini split. Whether you want to add the equipment to a single room or to your whole home, you will love the benefits. To learn more, contact us directly.