---
You deserve a quiet, comfortable place to call home. Of course, there are times when you probably want to let down your hair and crank up the volume. But loud noises should be your choice and at your discretion.
Your heating and cooling solution shouldn't create an uncomfortable noisy environment. Tired of a loud furnace or AC? Then, it's time to upgrade to the peace and quiet of a Mitsubishi mini-split.
Noise Levels of HVAC Systems
If you have a noisy HVAC system, you can instantly hear when it turns on. The noise may wake up light sleepers, distract you when you're trying to focus quietly, or even make it hard to hear other sounds.
The noise levels of traditional HVAC systems vary, but they tend to be around 72 to 82 decibels. Budget options tend to be the noisiest. To put it into perspective, a refrigerator operates at about 40 decibels.
Mitsubishi mini-splits are extremely quiet compared to many other home appliances. The exact noise levels vary based on the model you select, but as a general rule of thumb, outdoor units tend to be around 30 decibels while indoor units are around 20 decibels or less.
How Loud Are Mitsubishi Mini-Splits?
Now that you have an idea of how loud a Mitsubishi mini-split is compared to other home appliances, you may still want to know more about what these numbers mean.
Basically, 30 decibels is about the noise level of a whisper. Imagine standing outside in a quiet field, with some birds singing and a brook gently bubbling in the distance. That's about the noise level of 30 decibels. To put it another way, the noise level of a Mistubishi outdoor heat pump is significantly quieter than the background sounds of a quiet library during off-peak hours.
The indoor units are even quieter. Imagine opening your window in an area where there are no traffic sounds and the birds have gotten quiet for the day. All you can hear is leaves quietly rustling in a gentle breeze. That's about the noise level you can expect from your Mitsubishi indoor unit.
Other Benefits of Mini Splits
Quiet operation is not the only advantage of a Mitsubishi mini-split. When you decide to invest in a Mistubishi heat pump for your heating and cooling needs, you also enjoy these benefits:
Zoned heating and cooling — Each indoor unit creates its own zone that can be separately controlled.
Efficient heating and cooling — Heat pumps provide extremely efficient heating and cooling, even in very hot or cold climates.
Ductless — Your heat pump doesn't need to be connected to the ductwork, making it ideal for new construction, additions, or areas not connected to your central ductwork.
Flexibility — If you currently have a ducted system, you can upgrade to a Mitsubishi whole-home system that combines ducted and ductless air handlers.
Easy installation — The installation process can typically be completed in a day, and it doesn't require you to disrupt your walls or the structure of your home.
Improved Air Quality — Advanced filtration removes pollutants and bacteria from your home's air.
To learn more about the benefits of a Mitsubishi ductless mini-split, keep reading or contact us directly.
Related Resources
Case Studies
Case Studies About Quiet Mitsubishi Heating and Cooling
When homeowners contact us to talk about upgrading their home's HVAC systems, they have a variety of different pain points. They may want more efficiency, a greener solution, or zoned capabilities. But noise levels are a frequent concern, and ductless helps to make homes quieter and more comfortable.
Take a look at this case study to see how some this home used Mitsubishi mini-splits to create a quieter environment:
A Family Upgrades from Noisy Window AC to Ductless AC (Beverly, MA)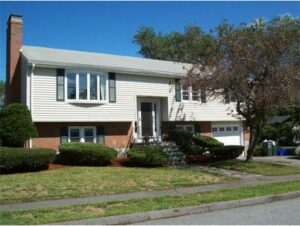 We have countless other case studies on our residential or commercial case studies pages. Look for stories about home and business owners in your specific town. You can also search for case studies based on your type of home.
Resources and Insights
Resources and Insights About Mitsubishi Ductless
To learn more and to decide if ductless technology is right for your home, check out these resources. We also have blogs and other pages on our site to help you out.
Don't hesitate to contact us directly with questions. We have Mistubishi's highest level of contractor training. That means that we have invested hundreds of hours into learning about these heating and cooling solutions, and we've also installed them in homes and businesses for years. We love talking with clients to help them learn more.
Rebates
Rebates for Quiet HVAC Solutions
Because of their high-efficiency ratings, electric heat pumps can qualify you for a variety of rebates. Look for ways to offset the cost of upgrading to a mini-split? Then, check out the rebates page for up-to-date details and information.