Heat pumps are an excellent solution to Boston's frigid, unpredictable winters. They can provide even, energy-efficient heating throughout your home or business without the hot and cold spots that other types of heating systems are known for.
However, heat pumps are not well understood, and many home and business owners have misconceptions about how they work. Here are the most common heat pump myths, debunked.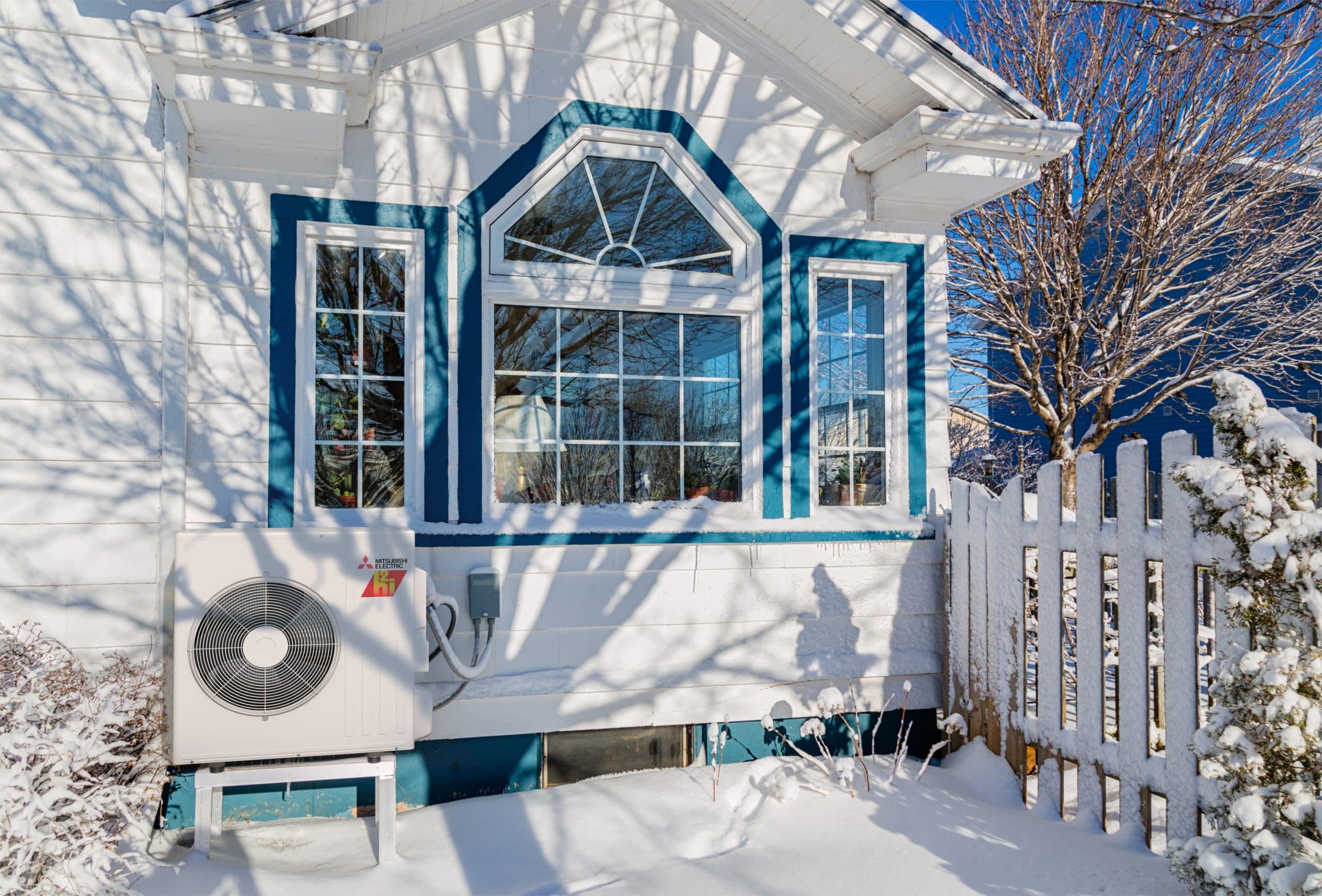 Heat Pumps Create Heat
Unlike other types of heating solutions, heat pumps don't create heat — they simply move it from one place to another. Even in very cold temperatures, there is some amount of heat that still exists in the air. In fact, outdoor air that is 0 degrees Fahrenheit only loses 18% of the total amount of heat the air holds at 100 degrees Fahrenheit.
Heat pumps remove this heat and transfer it into your home; during the summer, the process is reversed and heat inside your home is pumped out instead.
A Heat Pump Won't Keep You as Warm as a Gas Furnace or Wood Stove
Many people mistakenly think that a heat pump won't keep you as warm in the winter as a gas furnace or wood stove. The truth is ductless heating systems are designed to keep the air in your home consistently comfortable instead of providing "bursts" of heat to warm up cold air. Thus, hot and cold spots are eliminated.
Gas Furnaces Are More Energy Efficient Than Heat Pumps
Since a heat pump uses cooler air to maintain a consistent temperature within a space, the system runs longer. Instead of shutting off when the ambient temperature is reached and turning back on again when the temperature gets out of range, a heat pump simply brings in the amount of heat needed to achieve the desired temperature.
This leads people to assume that the longer run-time of a heat pump means it's less efficient, but quite the opposite is true. A gas furnace produces less than a single unit of heat for every unit of energy it uses, while a heat pump produces two to three units of heat for every unit of energy used.
If You Have a Heat Pump, You Can't Use Any Other Heating Systems
Some home and business owners don't want to upgrade to a heat pump because they're unsure if a heat pump will keep their space warm enough and they won't be able to use their existing heating system after they make the switch. However, heat pumps work well as a supplemental heating system, meaning they can be easily used in conjunction with central heat, baseboard heat, wood stoves, and other forms of heating.
Heat Pumps Don't Work in Weather That Is Too Cold
Many people believe that a heat pump won't work well in weather that is too cold, based on similar performance from older, more outdated equipment. Fortunately, New England residents who are familiar with frigid winters don't have to worry about this with quality equipment from trusted brands. Mitsubishi Electric uses patented "flash injection" and Hyper-Heating INVERTER® (H2i®) technology that allows their heat pumps to produce efficient, superior heating in temperatures as low as -13 degrees Fahrenheit. Even in subzero temps, these units can heat up quickly and provide even, comfortable heating without cold spots throughout your home without the need for supplemental heat.
Call N.E.T.R., Inc. Today to Learn More About the Benefits of Heat Pump Installation for Your Home or Business
At N.E.T.R., Inc., our skilled HVAC technicians are committed to providing superior service to home and business owners in Boston and surrounding areas in New England. We'll help you determine how best to heat your space, looking at ways to obtain the most heat for the least amount of money and energy invested.
Contact us today to learn more about the benefits of heat pumps and to decide if a heat pump is the right solution for your heating needs. Call now to request a consultation at 781.933.NETR (6387).