Families are spending more time at home than ever before. They're working, learning, and entertaining themselves at home at historically high rates, but often, their homes simply aren't big enough to handle all of the new activity. To cope, some families are turning their sheds into usable spaces.
All over the country, people are turning garden sheds into home offices, bunk houses, vacation rentals, playrooms for their kids, and all kinds of other things. Some are buying fancy sheds just for these purposes, while others are repurposing their existing sheds with new windows, flooring, and all kinds of other amenities.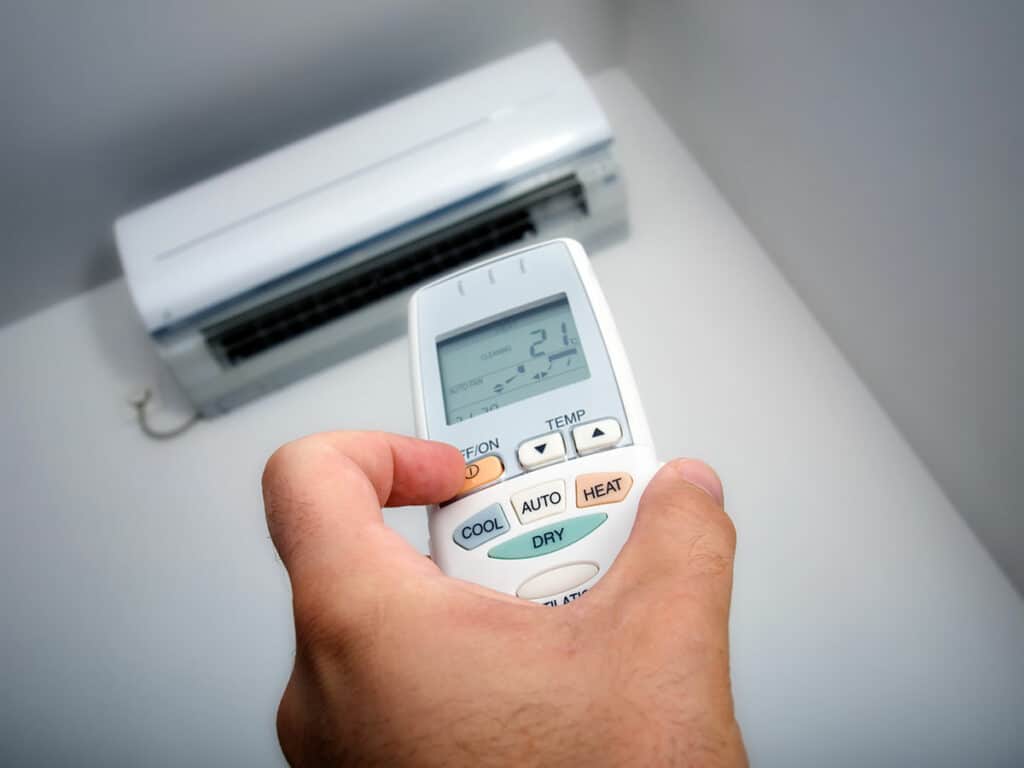 Sheds offer nearly unlimited potential when you need extra room, but how do you heat and cool these spaces? At N.E.T.R., Inc, we believe that ductless heating and cooling is the ideal solution, and in fact, we've successfully helped clients add ductless HVAC equipment to their sheds. Wondering if that's the right answer for your shed? Here's what you need to consider.
Ideal for Small Spaces
Ductless HVAC systems or mini splits are perfect for small spaces. They're especially popular for areas that aren't connected to your central HVAC system. That includes basements, attics, rooms above garages, and yep, sheds.
These systems consist of an indoor air handling unit that connects to an outdoor condenser. The indoor unit can come in a variety of capacities depending on the size of your shed and how well it's insulated. You can opt for just air conditioning, or you can upgrade to heating as well.
Zoned Controls
The ductless unit in your shed is not connected to the rest of your home's heating and cooling equipment. This allows you to set a unique temperature in the shed, without worrying about what's happening in your home.
For instance, if the shed is your home office and your house is empty during the day, you can turn down the thermostat in the house and crank up the heat in the shed. When you're using your home and not the shed, you can do the reverse.
Easy to Install
Installing a ductless HVAC system near your shed is very straightforward. The installer will find a flat spot for the outdoor condenser. Then, they will mount the indoor unit to the wall or ceiling of your shed. Finally, they will run lines for electricity, refrigerant, and condensation between the two units.
While the process may sound easy, you should always hire a professional. Self-installation often leads to costly mistakes such as selecting the wrong capacity, which compromises efficiency. Additionally, DIY installation voids the warranty for a lot of high-quality ductless equipment.
Powering Your Ductless HVAC Unit
Your shed will need electricity to power a ductless unit. If you already have an electrical box, the installer should be able to hardwire into your existing system. Otherwise, you may need to add electrical. For instance, if you're currently powering your shed with extension cords connected to your home, you will need to add electricity to your shed. To simplify the process, hire an HVAC company with in-house electricians.
Ductless Vs. Other Heating and Cooling Options
Ductless HVAC isn't the only option for your shed. If you're looking for a more temporary solution, you may just want to use a space heater in the winter and a fan during the summer. Both of these options can likely be powered with extension cords, reducing the upfront electrical costs. Then, you can upgrade as desired when you use your shed more.
Keep in mind, however, that a fan will not be as comfortable as a ductless AC. Most fans are also notably louder than ductless units, which is especially critical to consider if you're planning to work or study in your shed. For heating, space heaters are very inefficient and potentially dangerous. If you plan to use your shed all day every day during the winter, you should crunch the numbers to ensure you're coming out ahead.
Let's Make Your Shed More Comfortable
At N.E.T.R., Inc, we have extensive experience installing ductless units in all kinds of environments. We've worked on sheds as well as large commercial buildings and everything in between. We can help you with every step of the process from choosing the equipment to obtaining building permits (if necessary) to installation. We also have in-house electricians.
To learn more, contact us today. Regardless of the size of your project, our number one goal is your comfort.