The cost of a mini split varies. You may be able to get a single-zone ductless system installed for about $4,000, but you should expect to pay $6,000 to $20,000 to install a multi-zone ductless system. This extremely wide range can be confusing for homeowners — especially if you've never had a mini split before.
To help you understand why there is so much diversity in the cost of ductless systems, we've created this post about the factors that affect the cost of mini-split installation. To get a quote now, contact us at NETR, Inc today. Otherwise, here's what you need to consider.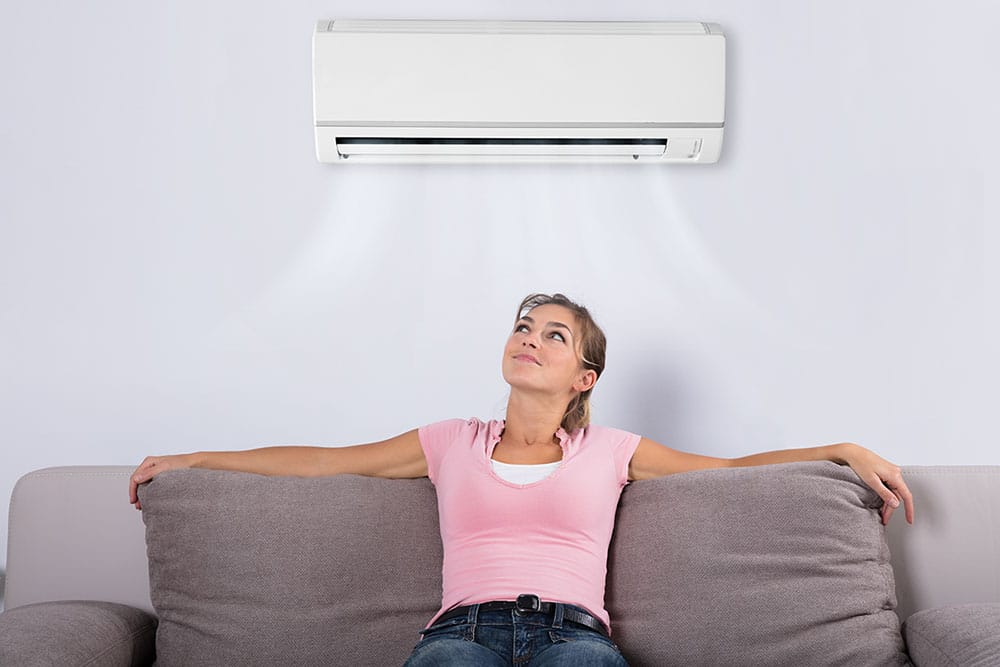 1. Location
Your location affects the cost of labor in your area. For instance, if you live in an area with low wages, you may pay relatively low labor costs. If you live in a rural area where contractors have to travel a long way, you may end up with slightly higher labor costs. In an area like Boston, you may incur slightly higher labor costs simply because wages are higher in this area.
2. Heating Capabilities
The heating capabilities you select also affect the cost of your ductless system. The cheapest option is to just put in a ductless air conditioner. However, adding heat is surprisingly affordable — with a single-zone system, adding heat might only increase your final cost by $400.
Your location also plays a role in how much it costs to add heat. If you live in a temperate climate, you can put in a standard heat condenser. Cold climates, in contrast, tend to require a more expensive hyper heat condenser. This technology provides efficient heating at temps as low as -13 F°.
However, even in cold climates, you can choose between these two options. If you keep your existing furnace, you can install a compressor with standard heat. This provides the majority of your heat, but if the temperature drops to a level where the condenser cannot heat efficiently, you can switch back to your furnace. If you want the heat pump to be your exclusive heat source, you should upgrade to hyper heat to be on the safe side.
3. Type of Mount
The indoor air handling units for mini splits can be mounted to your wall or ceiling. There are also floor mounts, but they go on the lower part of your wall, not the floor. Mounting a unit to your wall is easier than recessing a unit in your ceiling. By extension, you will pay a slightly higher cost for a ceiling-mounted unit.
4. Availability Issues
The availability of ductless equipment and installation materials also impacts the cost. If you have a high demand but low availability, you will pay a higher price. In particular, supply chain constraints in the wake of the COVID pandemic drove up prices.
5. Where You Purchase the Equipment
Some homeowners try to save money by purchasing online, but if you take this route, you will end up installing the equipment yourself or paying a contractor to do it. DIY installation is error-prone, and it often voids your warranty. Unfortunately, working with a contractor who doesn't specialize in HVAC can lead to the same issues.
When you work with a ductless dealer, you may end up paying more for the mini split than the prices you see online. However, in exchange, you get access to a high-quality professional installation. When you work with a company that has completed dealer training from the mini split manufacturer, you generally also get a better warranty.
An experienced ductless provider can also help you access financing and rebates to help you reduce the cost of ductless installation. Working with a company that specializes in ductless can also help to reduce cost increases due to supply chain issues. These companies tend to stock up so that they can keep costs low for their clients.
6. System Layout
The layout of your mini split also affects installation costs. The more zones you have, the higher the installation costs will be. On top of that, you also need to consider the distance from the indoor units to the outdoor units. If they're close together, it's fast and easy to run refrigerant, electrical, and drainage lines between them. If they're far apart, the process will be longer and more labor-intensive. It will also require more materials.
7. Installation Challenges
Installation challenges also affect the cost of your mini split. This includes pouring concrete pads for condensers, upgrading old electrical panels, and removing old HVAC equipment. Accessibility issues can also play a role. For instance, parking in the driveway of a suburban single-family home is a lot easier than dealing with on-street parking and installing a ductless system on the third floor of a multi-family unit.
Remember the cost of ductless installation is an investment in your home. When considering the upfront costs, you also need to think about your future operational savings compared to your current heating or cooling solution. Ready to learn more? Then, contact us at NETR, Inc today.
As a Mitsubishi Diamond Elite Contractor and LG Pro Platinum Dealer, we have completed extensive training that benefits our clients. We also have 30+ years of HVAC experience, and we can customize a quote based on your situation.