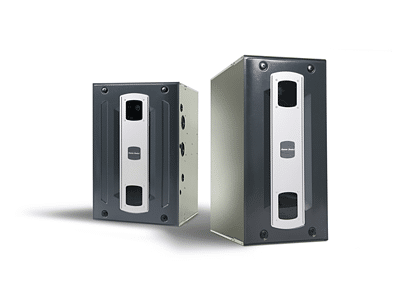 In the Boston, MA area, the cost of an American Standard gas furnace is around $4,500 or higher, but the final price varies based on several factors.
Want to improve the comfort of your home? Ready to enjoy the quality of an American Standard gas furnace? Wondering how much you should budget for a new American Standard gas furnace? Here is what you need to consider. .
The Value of Professional Installation
When many people look at HVAC equipment online, they only see the sticker price for the equipment, and often, they are shocked when they contact an HVAC company and receive a higher quote. This discrepancy is due to installation costs.
Although it drives up your total costs, professional installation safeguards the quality of your heating equipment, ensures proper set up, and helps to keep your warranty intact.
To learn more, check out: 7 Reasons to Choose Professional Installation for Your Heating and Cooling System
What Determines the Cost of an American Standard Gas Furnace?
For over 100 years, the American Standard name has been synonymous with quality, and when you invest in this type of gas furnace, your total cost can vary based on the following factors:
Furnace model: American Standard gas furnaces fall into three different tiers: Platinum, Gold, and Silver, and there are several models available at each tier level. Expect to pay higher prices for a Platinum or Gold furnace than for a Silver furnace.
The size of your home: Larger homes need larger, more powerful furnaces, and as a result, the size of your home directly correlates with the price of your furnace.
Your climate zone: Your climate plays a significant role in determining the power you need for your gas furnace. If you live in a very cold climate, you need a more powerful furnace to heat the same amount of space that you would be able to heat with a smaller furnace in a warmer climate.
The condition of your home: On top of considering the size of your home and your climate, you also have to consider the condition of your home. For instance, if you have an older home without a lot of insulation, you may need a bigger, more expensive furnace. On the flip side, if you have a lot of passive solar heat coming into your home, you may be able to get away with a smaller, less expensive gas furnace.
AFUE (Annual Fuel Utilization Efficiency) rating: A high AFUE indicates high levels of efficiency, and to be as efficient as possible, gas furnaces need special technology that can increase their cost. However, if you save money upfront by buying a less efficient furnace, you will face slightly higher utility costs when you run your furnace.
Installation Challenges: Your total price will increase if you need new ductwork, new vents, or other repairs to facilitate the installation of your gas furnace.
Tax Credits, Special Offers, or Rebates: Sometimes, you can offset the cost of a new American Standard gas furnace with tax credits, special offers, or rebates. These types of deals change regularly, and when you contact us, we can let you know about current savings.
Do American Standard Gas Furnaces Provide Value?
When you invest in a high quality gas furnace from American Standard, you enjoy consistent temperatures, efficient operations, and fewer repair issues. In a lot of cases, higher upfront costs provide value by giving you lower operating and repair costs during the lifetime of your equipment.
How to Get an American Standard Gas Furnace in Boston, MA
We have been extensively trained to help our customers find the very best gas furnace for their needs. As Indicated above, we don't just glance at the size of your home or business — instead, we take into account all the factors that affect your heating needs, and we very carefully guide you toward the right furnace for your situation.
To learn more about the cost of American Standard gas furnaces, contact us today. We have been providing HVAC installation, service, and repairs to homes and businesses in the Boston area for over 30 years, and we look forward to helping you improve the comfort and efficiency of your residential or commercial heating.