If your business relies on refrigeration to store food or other items, you need a quality commercial refrigeration system. The right choice varies depending on your business's needs. To ensure you get the best fit for your needs, keep the following elements in mind when choosing a commercial refrigeration system.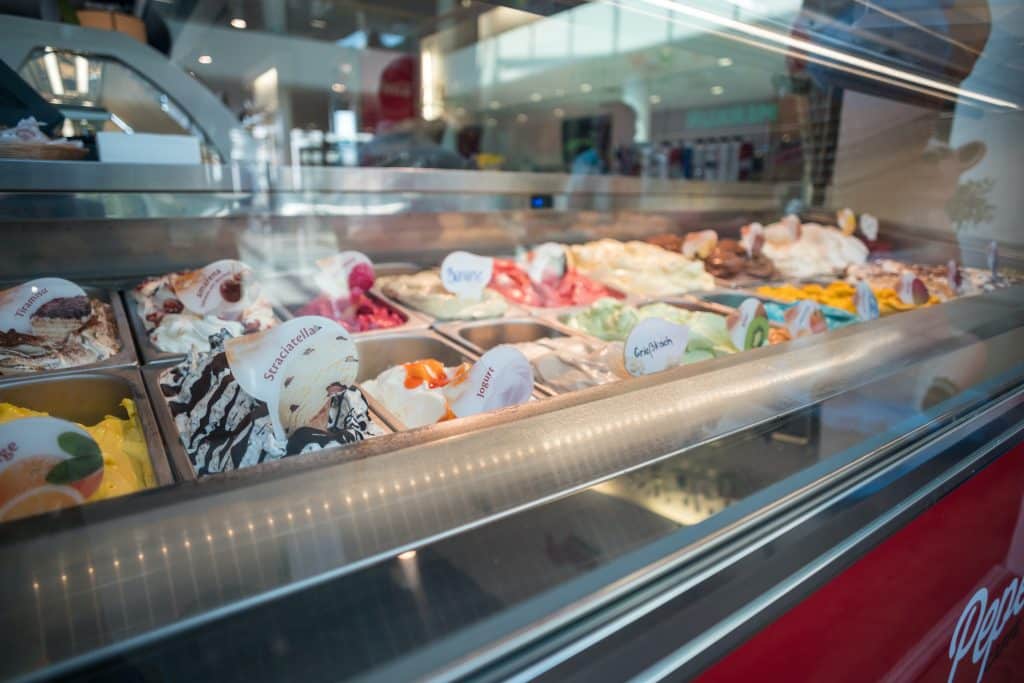 Storage Needs
The amount of cold storage you need plays a large role in the commercial refrigeration system you should select. Think carefully about the items you need to store at the moment, but also keep in mind how your cold storage needs are likely to change as your business grows.
As you consider the volume of refrigerated space you need, also think about how you can optimize your space. For instance, you may need a refrigerator that can fit under a countertop, a refrigerator that makes the most of vertical space, or a refrigerator that relies on an outdoor compressor to safeguard your working space.
Accessibility
Spend some time thinking about how your refrigeration system is going to affect your workflow, your customer's shopping experience, your displays, and other elements of your business. Then, choose the commercial refrigeration system that complements your activities the most effectively.
When considering your accessibility needs, work through the following types of questions: Do you want a large fridge or freezer that you can walk into at your restaurant or potentially even drive a forklift into at your manufacturing facility? Do you need a fridge to keep produce fresh and easily accessible to your kitchen staff? Are you looking for a refrigeration system that allows your customers to access cold or frozen food in your grocery store? Do you need to meet other accessibility objectives?
Style
Commercial refrigeration systems come in a wide range of styles. Your storage needs, workflow, merchandising plans, and business objectives determine which style of refrigerator or freezer you need. In many cases, you may even need a few refrigerators in different styles to meet all of your needs.
Here are some of the most common styles:
Walk-in refrigerators and freezers
Reach-in refrigerators
Prep table with refrigeration cabinets
Drop-in coolers
Back bar coolers
Open-air coolers
Deli cases
Refrigerated display cases
Additionally, there are specialty refrigeration systems designed to perfectly meet the needs of businesses in certain industries. These include commercial wine coolers, bakery display cases, sushi cases, milk cases, glass chillers, medical refrigerators, floral coolers, and more.
You also may need to customize your commercial refrigeration system with shelves, drawers, bins, or other storage solutions, and an experienced commercial refrigeration expert can help with those decisions. To ensure you get the best option for your needs, you should work with a company that has extensive experience helping companies meet their unique commercial refrigeration needs.
Blast Chillers
A blast chiller brings down the temp of items before you put them into cold storage. Some commercial refrigeration systems can accommodate warm items and bring them down to optimal temperatures for cold storage. However, walk-in coolers are generally not designed to bring down the temps of warm items. As a result, when you put warm items into these refrigerators, they increase the temperature and potentially put other items into a dangerous temperature zone. In these situations, you may need to complement your commercial refrigeration system with a blast chiller.
Energy Efficiency
When looking at different refrigeration systems, don't just consider the upfront cost. Also, think about the long-term costs associated with running the equipment. To save money on energy costs in the long run, you should invest in the most energy efficient system you can find even if the initial price tag is a bit higher than less efficient options.
At N.E.T.R., Inc., we provide commercial refrigeration services to businesses in Boston, North Andover, and the surrounding areas, and we can also help your business meet its HVAC needs. To learn more about the right commercial refrigeration system for your business, contact us today.