A commercial HVAC system requires a significant investment, and to ensure you get the best system for your needs, you should choose your commercial HVAC contractor carefully. Don't just choose the contractor who offers the lowest quote. Instead, safeguard your investment and your business's bottom line by looking for a contractor with the following traits.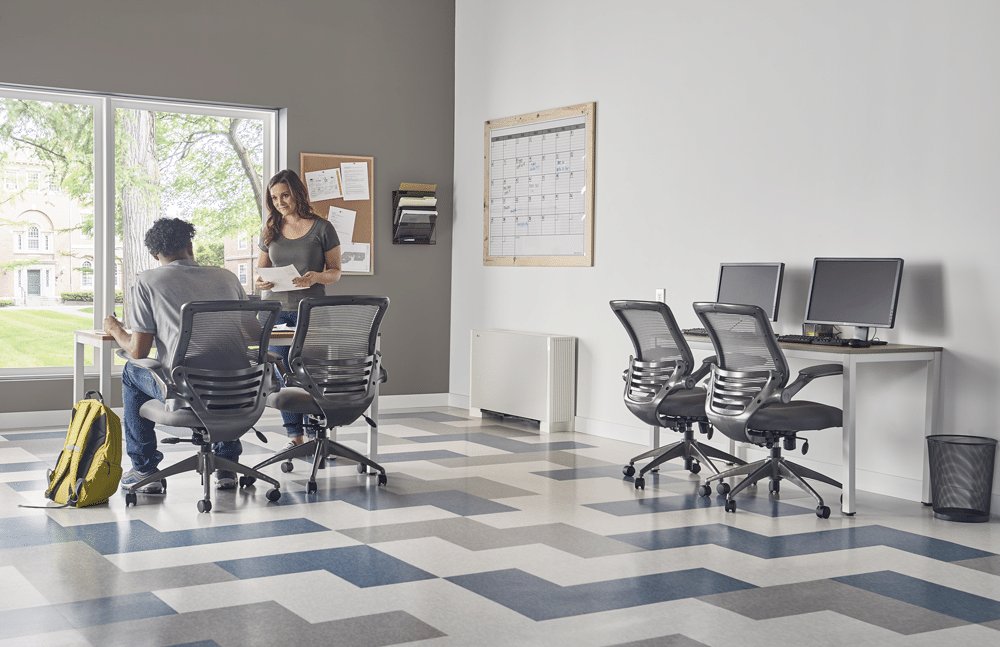 Experienced
When choosing a commercial HVAC contractor, look for someone with experience. They don't just need HVAC experience. Instead, they need extensive experience working with commercial clients. Remember, commercial buildings tend to have vastly different HVAC needs than homes, and you need a contractor who understands how to meet the heating, cooling, and ventilation challenges in a commercial environment.
To get a sense of how a prospective contractor has helped commercial clients in the past, look for case studies. You can ask the contractor directly for case studies or check to see if they have posted any case studies for commercial HVAC clients on their website. Then, review the studies to get a sense of the contractor's innovation and commitment to quality.
Knowledgeable About Current HVAC Technology
Experience is a must, but you also need an HVAC contractor who is up-to-date on current HVAC technology. Commercial HVAC equipment is constantly changing and becoming more efficient. For instance, in the past, heat pumps were only efficient in relatively moderate climates, but now, heat pumps can perform extremely efficiently in subzero temperatures. They also offer zone controls, integration with building management software, modular installation, and other advantages.
If you hire a commercial HVAC contractor who has been steering clients toward the same system for decades, you may not get the best fit for your needs. To tell if a contractor has current knowledge about HVAC systems, make sure they are licensed. In most areas, you need to complete continuing education courses to keep your license valid.
References
To get a sense of a contractor's skills and work ethic, ask them for references. Reading case studies can work in lieu of getting references, but consider asking the contractor if you can reach out to some of the clients featured in their cases studies so you can get additional feedback.
Licensed and Insured
As indicated above, you should choose a licensed HVAC contractor, but you should also look for professional who is insured. If your contractor isn't insured, you have limited legal recourse if they damage your property or make a mistake during installation. Contractor's liability insurance helps to protect both you and the contractor from the financial impact of installation issues.
Additionally, contractors can't obtain necessary work permits if they aren't licensed and insured, and when you're improving a building, you are legally required to have work permits and submit to inspections from the building inspector.
To be on the safe side, you may want to ask your commercial HVAC contractor about their insurance. In most cases, contractors can't get licensed unless they are insured — so if a contractor is licensed, you can feel comfortable moving forward with them.
Numerous HVAC Options
Commercial buildings have a variety of different HVAC needs, and your needs help to dictate which commercial HVAC system is right for you. To ensure you get a custom fit for your needs, you should choose an HVAC contractor who has experience working with a range of commercial HVAC systems including both ducted and ductless systems.
Provides Written Estimate
Finally, as you start to talk with various contractors, get quotes for purchasing and installing your new HVAC system. Ideally, you should only work with a company that is willing to provide you with a written estimate. Then, you know exactly what to expect and you can make a more informed decision about the contractor you select.
At N.E.T.R., Inc., we are experienced with both residential and commercial HVAC clients. We have case studies posted on our website so that you can learn how our services have helped to improve comfort and efficiency for our commercial clients. We are also licensed and insured for your safety. To get a quote or to talk about your business's HVAC needs, contact us today.