Mitsubishi Ductless Air Conditioning Offers the Ultimate in Cooling & Heating for Boston, MA homeowners.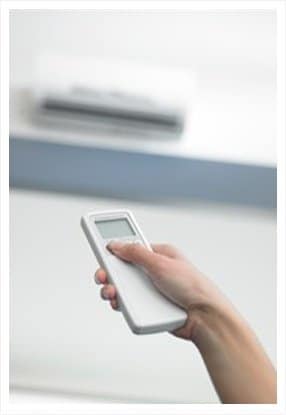 Mitsubishi's ductless air conditioning systems provide Boston homeowners with the most advanced home cooling technology available on the residential market today.
These units enable you to enjoy more precise comfort in one, or multiple rooms – while saving on energy bills.
Unlike traditional ducted systems where one thermostat controls a whole home or large zone, ductless systems give you the flexibility to transform individual spaces into pockets of perfect comfort. So now you can enjoy precise temperatures in sunrooms, workspaces, bedrooms, garages – we even have whole home solutions.
If you're an empty nester, ductless enables you to control the temperature in individual rooms while closing off the rooms you are not using. This is particularly attractive to people who like their bedroom to be colder or warmer than the rest of the house.
If you are looking for reliable service and support with a system that offers a more advanced technology and more solutions to save energy while improving comfort, then contact N.E.T.R. Inc. today for a free consultation.
Clean Living
The air quality inside your home is often worse than the air quality outside. Ductless Air Systems use a sophisticated multi-part filtration system to remove contaminants such as allergens, viruses and bacteria from air as it circulates within a room.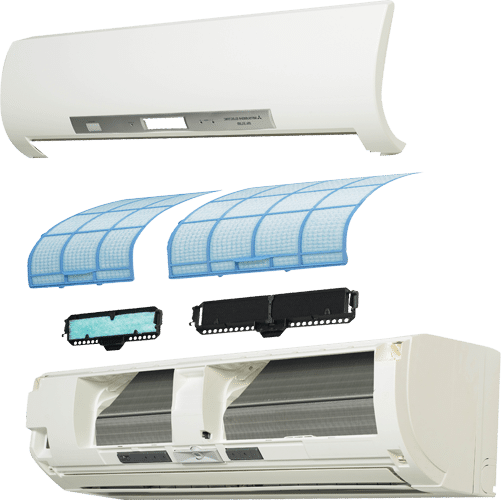 The green technology is friendly to you and the planet. These systems use an environmentally friendly R410A refrigerant which lessens the negative impact on Earth's ozone layer. Because the ductless systems we install help you reduce your energy consumption, you are doing your part to leave less of a detrimental footprint on the environment.
Energy Efficiency Saves You Money
Ductless Systems are dramatically more efficient than traditional systems. Ductless systems use only the exact amount of energy needed to cool or heat an area by automatically sensing and responding to changes in the area without the unit turning on and off. As a result the cooling unit is up to 40% more efficient than a standard window unit. All this means you reduce your energy consumption and can save money on your energy bill.
If you're ready to learn more about Mitsubishi ductless heating and air conditioning for your Boston, MA home, click the button below or fill out the form and one of our certified comfort specialists will be in touch shortly.
Contact NETR