As a Massachusetts business owner, you understand that each decision you make, no matter how minor it may appear, has an effect on your company. The heating and cooling system you select affects your organization's indoor air quality, the efficiency of your climate control, and monthly electrical expenses.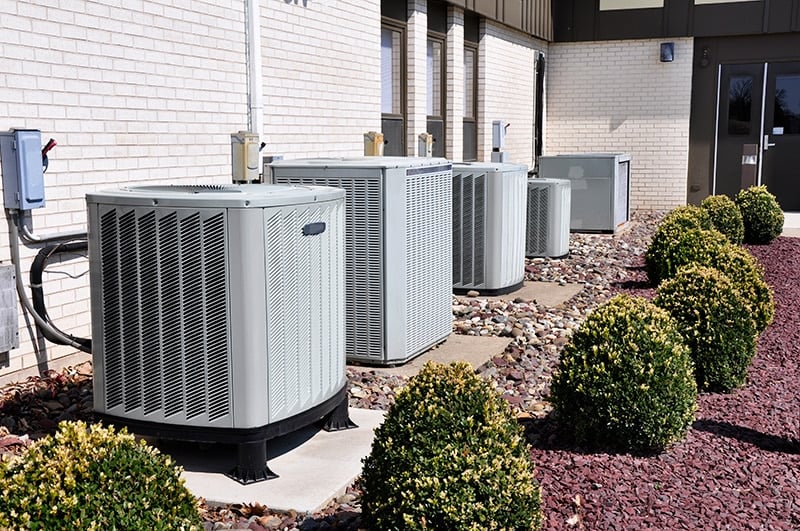 All of these have a marked impact on your business in some way. By selecting the HVAC system that best suits your company's specific needs, you can help increase employee and customer comfort as well as help boost your bottom line.
Heat Pump System
If you're looking for an HVAC system that can help you save money on your business' monthly utility expenses, a heat pump can be installed. Heat pumps work similarly to a split HVAC system or a packaged system, but instead of relying on a source of fuel like propane or natural gas, they move heat around similar to the way a refrigerator does.
One heat pump can function an air conditioner in the summer, removing heat from your commercial space, as well as a heater in the winter, bringing heat into the space instead. 
Heat Recovery Ventilation System  
HRV, also known as heat recovery ventilation or mechanical ventilation heat recovery (MVHR), is an energy recovery-based ventilation system that operates across two separate sources that are different temperatures. Heat recovery is a technology that is progressively being utilized to lower the heating and cooling demands of a building and subsequently the cost of energy. 
Packaged System  
There are several heating and cooling systems that are not connected to each other. For example, a furnace can be used to keep a space warm in the winter, while a central air conditioner is used in the summer months.
Although these systems work fairly well in tandem, packaged systems continue to improve efficiency by combining heating and cooling systems into one cabinet. These packaged systems may be worth considering, particularly if you want to save space and like the idea of your air conditioner and furnace working together.
Ductless HVAC System
Consider a ductless mini-split heating and air conditioning system if you want even more energy efficiency with your heating and cooling.  Ductless HVAC systems save energy by eliminating the need for drafty, inefficient ducting and instead placing indoor air handlers directly on the walls or ceilings.
This enables your business to enjoy individualized temperature management across your working space. That said, if you would need to deploy multiple indoor units throughout a single large space, a ductless system may be more expensive to install.
Ultimately, which HVAC system is best for your commercial space depends on your heating and cooling needs, the layout of your building, and the overall budget you have to work with.
Revamp Your Commercial HVAC System with N.E.T.R., Inc.
At N.E.T.R., Inc., our HVAC professionals are highly trained in commercial heating and cooling system repair, installation, and maintenance. We go above and beyond to ensure that our technicians are prepared to answer your questions, treat your business like it was our own, and help you get the best heating and cooling solutions for your company's needs.
Contact our office today to learn more about commercial HVAC options or how heating and cooling your business can be both efficient and cost-effective. Call us now at (781) 933-6397.