Is this your first winter season in Massachusetts as the owner of a ductless mini split heater? You're not alone. Many new ductless system owners are unfamiliar with what to expect from their system and how to ensure it runs as efficiently and cost-effectively as possible.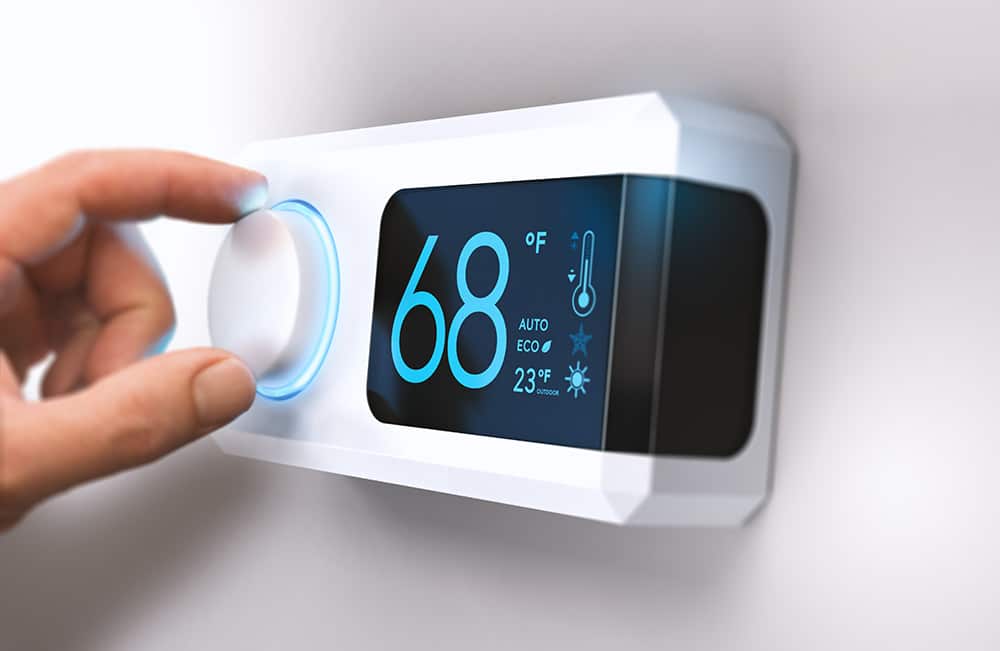 Here are some winter heating tips for owners of a new mini split system and how the Mitsubishi Electric Diamond Elite contractors at N.E.T.R., Inc. can help you obtain comfortable, inexpensive heating even on the coldest days. Mini splits can also be used in conjunction with other heating systems, including central HVAC, baseboard oil heating, wood stove and pellet stove heating, and more.
Make Sure Your Heat Pump Will Accommodate Colder Temps
Select a mini split heat pump system to protect your home from the worst of Boston's freezing temperatures while also enjoying healthy and comfortable indoor comfort. A mini split system will keep your home warm and pleasant even on days that the outdoor temperature dips below zero degrees Fahrenheit.
Note the Heating Seasonal Performance Factor (HSPF) rating when purchasing a new heat pump. Ductless mini split models with higher HSPF ratings will maintain indoor temps most reliably and efficiently, even throughout the coldest months of the year.
An experienced HVAC contractor can help you select a model that works best for the size and layout of your home. This is why it's so important to work with a professional when installing a ductless heater; the wrong size system can be detrimental to your wallet both up front and over time as you pay more than you should in electric bills.
Put Your Outdoor Unit in the Right Place  
To keep your house comfortable in the bitterly cold winter, the outdoor condenser for your heat pump must be properly installed. Ideally, place the condenser behind one of the eaves on your outside walls. This will act as a sort of roof over the top of the condenser, protecting it from ice and snow accumulation.
It's important to make sure there is enough space between the eave and the unit. The unit must be installed far enough above the surface to clear any collected snow, particularly snowdrifts that can build up and impact the condenser's ventilation. 
Keep Frost at Bay with Defrost Mode
When you use your ductless HVAC system to heat your home, frost may form on the exterior condenser coil. You can address this issue by simply adjusting the condenser settings to defrost. As the unit thaws, the moisture that results will flow into the drain pan away from the unit. When it is very cold, this  dripping water can freeze before it reaches the drain, potentially causing another issue. If the ice on the unit becomes too thick, the blades of the fan may become stuck to the drain pan.
The ice can also get trapped between the unit's coil fins, causing the coil to fracture. Because correcting this level of damage may be expensive, it's advisable to use a drainage pan warmer during exceptionally cold outdoor temperatures to avoid ice formation and on your outdoor condenser coil.
The drainage pan heater must be hooked into the condenser circuit board and put in the drip tray. Then when weather conditions start to drop below freezing, the control system will immediately start the heater. Keep in mind that the drip pan heater needs to be compatible with the model of your ductless unit before making a purchase.
Raise Your Indoor Ductless Units 
If you put your indoor heating units roughly 18 inches above the ground, you can maximize your heating and home comfort. Contrary to popular belief, couches and other furniture  placed immediately in front of the indoor air handler should not hinder the passage of warm air at all.
If you place the indoor unit lower towards the ground, the warm air initially circulates near the floor and then travels higher to heat the space. This may result in less-than-ideal home comfort.
Manage Your Indoor Temperatures
You should be aware of the fact that a ductless heating system is incapable of quickly heating up a cold space. You can turn the thermostat down to roughly 60 F when your home is not inhabited, such as during weekdays when all the people in your house are at school or work. You can also keep it this low while your family is asleep. 
If you plan to be away  for prolonged periods of time, you can reduce the temperature to 50 degrees Fahrenheit. Even at this reduced temperature, the system will keep circulating air, ensuring a consistent supply of warmth to your house without using more energy than is necessary.
If you turn your heater down too low while you're gone, you may have to wait several hours after coming back home for your house to reach a comfortable temperature again. 
How N.E.T.R., Inc. Can Help
If you're thinking of purchasing a cost-effective mini-split HVAC system to heat your house, don't hesitate to reach out to the experts at N.E.T.R., Inc. As winter arrives, you want to be confident that your heating system can provide top-notch comfort throughout your home at a reasonable cost, even on Boston's most frigid days.
Our skilled professionals can answer all of your questions and present you with extensive information and helpful ideas for getting the most out of your ductless HVAC system. When you work with us, you can be sure  you'll get the best quality and service available on the East Coast. 
Call now to learn more or to schedule a time to speak with one of our expert HVAC technicians by dialing (781) 933-6387. Our team is available now to assist you.