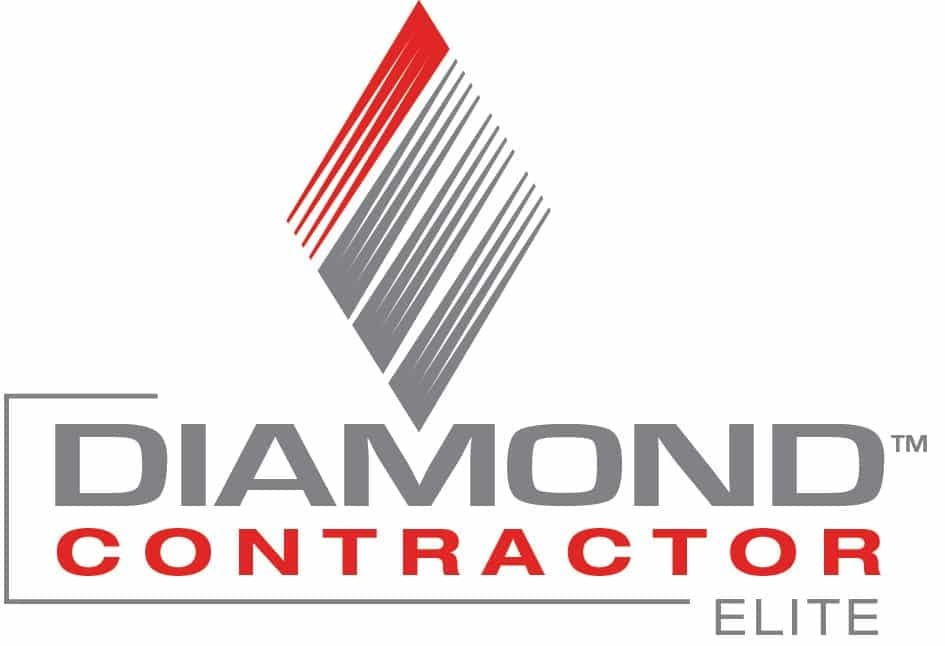 Mitsubishi Electric Elite Diamond Contractors have received additional training directly through Mitsubishi. These professionals are armed with specialized knowledge and information about Mitsubishi heating and cooling systems, and they can provide customers with extended warranties. If you're considering getting a Mitsubishi ductless heating and cooling system, you should work with an Elite Diamond Contractor to ensure you have the best experience possible. Here's an overview of what makes these contractors so unique.
Benefits of Hiring a Mitsubishi Electric Elite Diamond Contractor
Throughout the United States, only approximately 3,000 HVAC contractors have qualified for the Mitsubishi Elite Diamond program. This program ensures that participants get top notch training in how to select, install, and service ductless systems for residential and commercial clients. The program also monitors contractors' marketing, training, service, sales, and customer satisfaction to ensure they are providing their customers with the best products and services in the industry.
Mitsubishi knows its products are designed to be efficient and extremely high quality, and the company wants to see traits reflected in its contractors. To make that possible, Mitsubishi requires its Diamond Contractors to meet select criteria in many different categories until they reach "Elite Diamond Contractor."
To reach this level, HVAC companies must meet several requirements. At N.E.T.R., Inc. we are Elite Diamond Contractors. That means we achieve the highest level of criteria set by Mitsubishi. To reach that level, we do the following and more:
Send our service technicians to two-day residential product training.
Complete advanced residential service training.
Attend off-site factory training with our service technicians.
Have our sales and services staff regularly complete e-learning modules from Mitsubishi.
Register all Mitsubishi purchases with the company to ensure you receive an extended warranty.
Register at least 125 units per year to maintain Elite Diamond status.
Respond to customers quickly —online or over the phone. We address customer concerns within 15 minutes. We always make appointments to come to customer's homes as soon as possible to help them decide which unit is best for their space. Mitsubishi tracks response speed to ensure that companies with Diamond Contractor status are providing quality service quickly.
Provide information on our website so you can learn about Mitsubishi products from the comfort of your home, as you look for the best heating-and-cooling products for your needs.
Help our customers apply for financing through the finance company registered with Mitsubishi.
Offer a 12-year labor warranty after installing a Mitsubishi system.
Connect Mitsubishi approved HVAC system software from a third-party vendor to ensure that you can run your system easily and control zones separately.
And more
What Is Mitsubishi Electric Trane HVAC US?
The Elite Diamond Contractor program is run through Mitsubishi Electric Trane HVAC US (METUS), and in the past, it was run by Mitsubishi Electric. Part of the Mitsubishi family, METUS was formed in 2018. A 50-50 joint venture between Ingersoll Rand PLC and Mitsubishi Electric US, the company is the leading provider of ductless heating and cooling systems and variable refrigerant flow (VRF) technology in the United States and Latin America.
The company supports the following brands: Mitsubishi Electric Cooling & Heating, Trane®, Mitsubishi Electric and American Standard® Heating & Air Conditioning, and Mitsubishi Electric. It is committed to using technological advancements to deliver comfort and efficiency to commercial and residential buildings. If you want one of these brands of heating or cooling systems in your home or office, you should work with a Diamond Contractor. For the very best results, you should choose an Elite Diamond Contractor.
As an Elite Diamond Contractor, we can help you choose and install the right ductless heating and air conditioning system. We'll even ensure that you receive the quality products and services that you deserve when making this type of investment. Whether you want enhanced comfort for your home or office, our team, along with Mitsubishi products, can provide that for you. To learn more or to get a quote, contact us today.