---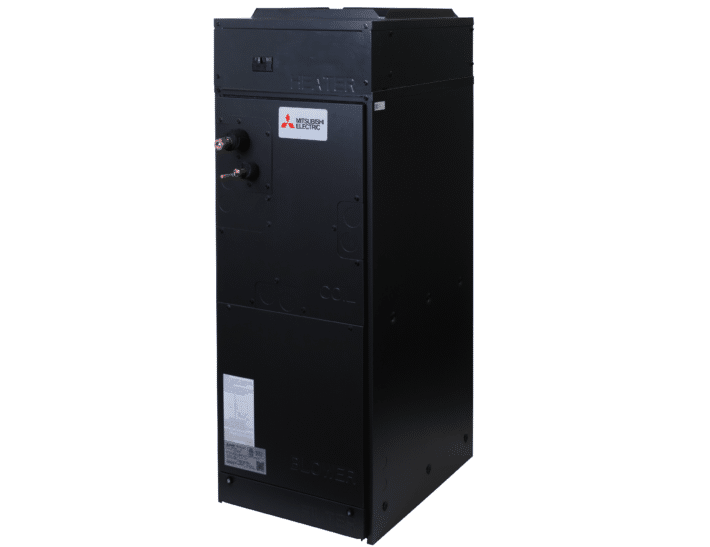 ---
The SVZ Multi-Position Air Handler is a ducted air handler, ideal for new construction or to replace the old furnace in an existing home with a forced-air system. This unit features a built-in humidifier, ERV, and auxiliary heat control inputs. Its high-quality construction and incredibly reliable performance make your home as comfortable as possible, whether you're heating or cooling.
The SVZ Air Handler provides powerful, quiet, and efficient cooling and heating solutions that your home or office deserves.
When you choose this multi-position air handler, you get to enjoy the following great features:
Durable black ZAM finish — This zinc, aluminum, and magnesium (ZAM) alloy coated steel looks great and safeguards against wear and tear.
1″ R4.2 insulation — The ideal choice for rectangular units, this insulation improves efficiency and prevents unwanted loss of hot or cool air.
Low cabinet leakage — High-tech air sealing processes ensure air doesn't leak out of the cabinet.
EC motor — This highly efficient motor offers three different static pressure settings, optimizing the system's airflow resistance. Electronically communicated (EC) motors are replacing DC and AC motors in designs where energy efficiency is a priority.
Optional electric heat kits — When you opt for the optional electric heating kit, the variable speed blower runs over the electric coil and prevents drafty start-ups.
Built-in humidifier — The built-in humidifier ensures your home's air doesn't get too dry.
Energy recovery ventilator (ERV) — The ERV optimizes ventilation, especially on hot or humid days.
Auxiliary heat control inputs — These inputs allow you to easily control when the backup heating method needs to come on, helping to ensure you save as much energy as possible while also staying warm and toasty.
The team at NETR, Inc is ready to answer all your questions about the SVZ Multi-Position Air Handler. If you want to improve the efficiency of your HVAC system and prefer a ducted option, this may be the right choice for your home.
Specs of the SVZ Multi-Position Air Handler
The SVZ Multi-Position Air Handler features a capacity that allows a single air-handler to heat or cool spaces from 350 to 2500 square feet and larger. Its SEER, HSPF, and COP ratings highlight its efficiency, and these great ratings mean that most systems have earned Energy Star certification, a rating only extended to the most efficient HVAC solutions.
How much noise does the SVZ Multi-Position Air Handler make? It operates at volumes as low as 29 dB(A). This is just under the sound of a whispered conversation. To put it into perspective, this air handler operates at a significantly lower volume than most refrigerators.
Capacities: 9,000 to 36,000 BTU/H
Sound: as low as 29 dB(A)
SEER: up to 18.0
HSPF: up to 13.6
COP: up to 4.2
ENERGY STAR®: most systems
Compatible Outdoor Units
The SVZ Multi-Position Air Handler is compatible with a few different outdoor units. Here are some of the options. When you contact us, we can help you select the best outdoor unit for your home's heating and cooling needs.
---
Single-Zone Heat Pump
If you only need to heat and cool a single zone in your home, this heat pump can support your indoor unit perfectly.
---
Single-Zone Hyper Heat
For heating in colder climates, you may need to upgrade to hyper heat. This hyper-heat outdoor unit supports one indoor unit for single-zone heating and cooling.
---
Multi-Zone Heat Pump
If you want to heat and cool multiple zones, this outdoor unit can support multiple indoor air handlers.
---
Multi-Zone Hyper Heat
Upgrade to the hyper heat outdoor unit for flawless heating in cold climates, if you need multiple indoor air handling units.
Controller Options
To make the most of your SVZ Multi-Position Air Handler, you need the right controller. All of these great options are compatible with this unit.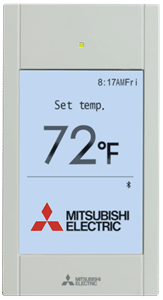 Touch MA Controller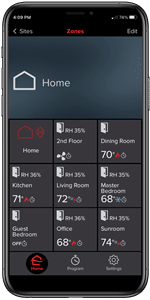 kumo cloud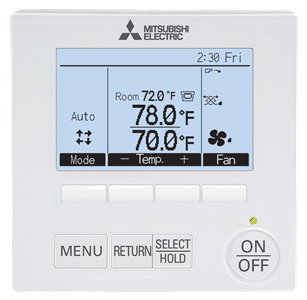 Deluxe MA Controller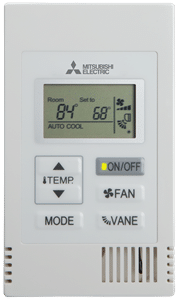 Simple MA Controller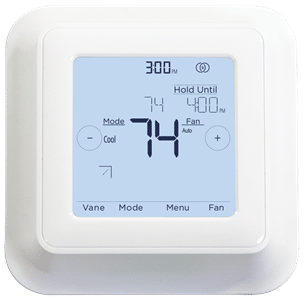 kumo touch Wireless Controller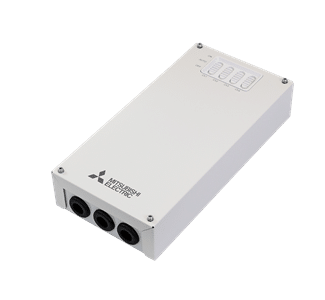 kumo station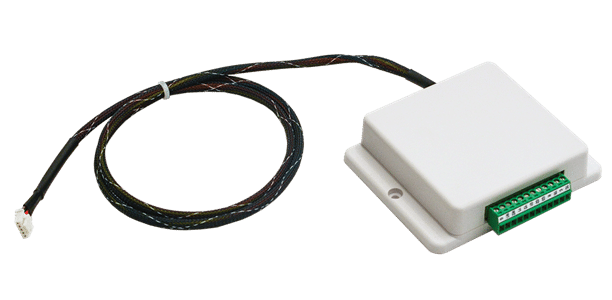 Thermostat Interface
Related Resources
Case Studies
What happens when homeowners upgrade their heating and cooling systems with a Mitsubishi air handler or another efficient Mitsubishi unit? They enjoy enhanced comfort and improved efficiency. Take a look at these case studies to learn more:
To see more stories about how air handlers have improved homes and businesses throughout Massachusetts, check out our residential and commercial case studies pages.
Insights and Resources
Want to learn more about ductless heating and cooling and how ducted ductless systems work? Then, check out these resources or download one of our e-books.
Rebates for Mitsubishi Air Handlers
Heating and cooling efficiency is critical right now, and to encourage homeowners to make the most efficient choices with their HVAC needs, there are many different rebates. Use one of these great rebates to offset the cost of your HVAC upgrade — don't worry, when you work with us, we'll help you apply for the rebates.