An old home can bring a wealth of charm and a sense of history to its owners, but when it's time to refurbish or update a home like this, multiple problems, some often hidden by decades of life, can lurk in the unlikeliest of places.
This is especially true of an HVAC upgrade.
So, when our homeowners decided to upgrade their oil heating system and add air conditioning to their home in Andover, Massachusetts, they were faced with myriad choices.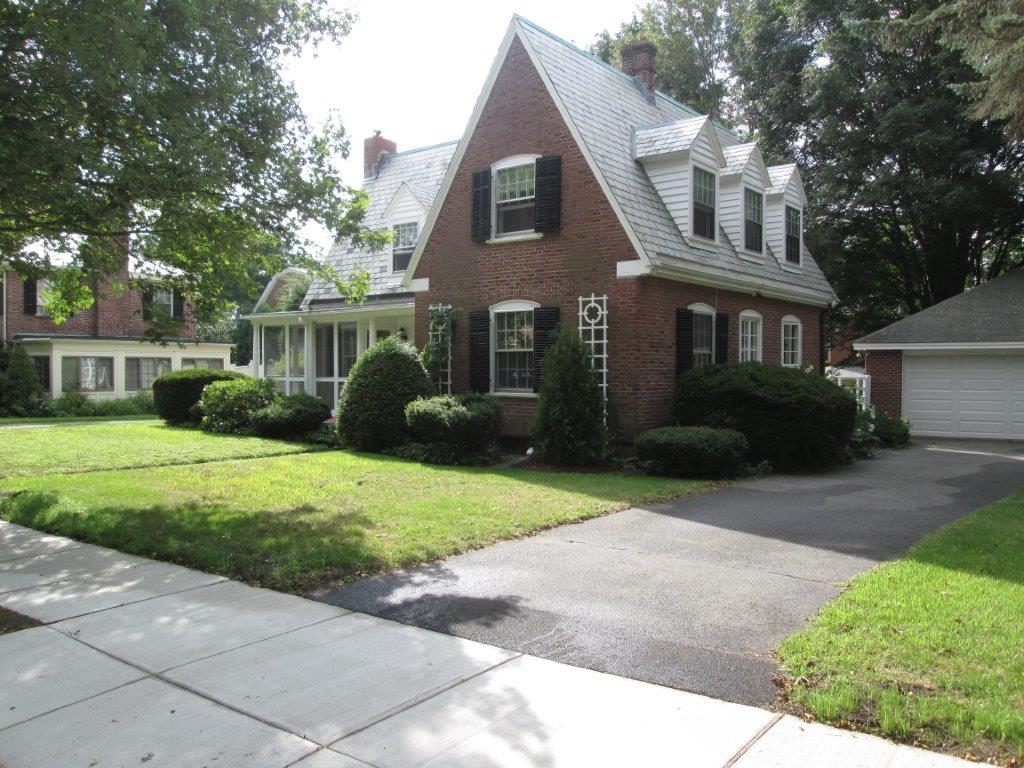 ---
Problem: Upgrade the oil heating system and add air conditioning to a 100-year-old home.
Solution: Based on the data, the homeowners chose two Mitsubishi Hyper-Heating mini split heat pump systems, which met all their objectives.

---
"From the outset, we knew that the heating upgrade and the air conditioning installation had to disturb the existing structure as little as possible," said our homeowner. "Then we needed to choose an HVAC system that would blend in well with the character of the home, without giving up limited closet space and basement headroom for ductwork. We were also looking for reductions in the cost of heating the home during the winter months and a system that would qualify for the Mass Save program. Lastly, it was important that each room had its own source of air flow for cooling and heating."
With this complex list of specifications, the family considered multiple contractors who could meet their needs at an affordable price. After carefully weighing their options, the homeowners chose N.E.T.R. Inc., the Woburn, Massachusetts company that they felt was best suited to help them design, install and maintain their new heating and air conditioning system.
Since 1989, N.E.T.R. Inc.'s philosophy has centered on a complete dedication to our customers' needs. Over the years, this dedication has helped us become one of the most respected names in refrigeration, heating, and cooling in New England.
RESULT:
In the first 2 months this family found 51% savings in heating costs.
""We're very pleased with the work that…N.E.T.R. did at our house. We would gladly recommend N.E.T.R.""
Laying the Groundwork
For their Andover property, the homeowners worked closely with Mike Herrick, sales representative at N.E.T.R. Inc., to explore several different solutions for the HVAC installation.
Based on that data, they chose two Mitsubishi Hyper-Heating heat pump systems.
After they decided on a ducted system for their home, the family carefully reviewed the layout with Mike and Larry Lessard, another specialist at N.E.T.R. Inc., to ensure that the air handlers in the basement could accommodate the limited ceiling of the space.
The Mitsubishi ductless mini split system easily fit the low-profile specifications of the home and was quiet, both on startup and during operation.
The family also wanted to ensure that the ambient noise of the outside units wouldn't disturb their neighbors, and to their surprise, the new system produced only a very low hum, even if they stood right next to the Mitsubishi AC units.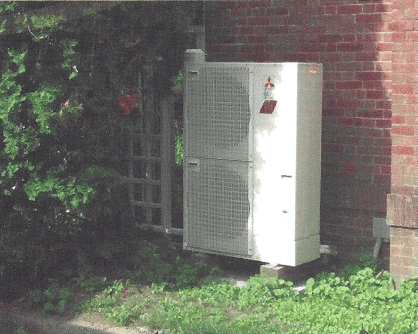 Mitsubishi Hyper-Heating Heat Pump System
Four Outdoor Units: Model PUZHA-36NHA-4
Two Ducted Air Handlers: Model PEAD-36AA4
Two Digital Thermostats: Model MHK-1

Fitting In
It was also important that the diffusers blended well with the interior of the home. With the guidance from Mike Herrick and other experts at N.E.T.R. Inc., the family chose a ducted system to avoid having indoor AC units hanging on the walls.
The N.E.T.R. Inc. crew carefully cut through plaster and lathe ceilings in the upper floor and original hardwoods in the first floor.
Registers were then placed for optimum air flow in each space. As each hole was cut, care was taken not to crack plaster or scratch the floors, and all dust and debris was cleaned as each hole was being cut.
"We would gladly recommend N.E.T.R. to friends and family and discuss our experience with any of their future clients."
A Good Investment
Now that the new HVAC system is up and running, the family can measure their savings compared to their old oil heating system.
"For the 2 months since we've had the system, our heating cost is $706.00, representing a 51% savings," our homeowners told us. "These numbers are based on the average fuel usage for December of 2012 and January of 2013, combined with the cost of fuel oil at that time. I'm keeping track of the numbers for the year and will be able to compare a year's worth of heating savings, as well as the cost of a new air conditioner's power usage. We're very pleased with the work that Mike Herrick and his team at N.E.T.R. Inc. did at our house. We would gladly recommend N.E.T.R. Inc. to friends and family and discuss our experience with any of their future clients."