---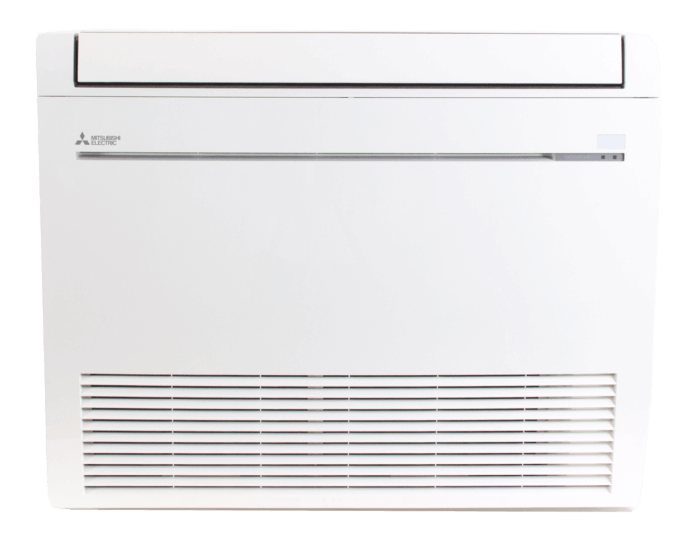 ---
The MFZ-KJ Floor-Mounted Indoor Unit evenly heats and cools a single zone of your home, or you can invest in multiple units for whole-home heating and cooling. A single unit is ideal for open-plan spaces, additions, garages, and parts of your home not connected to your central HVAC system. Or, multiple units can work together as your home's primary HVAC solution.
The floor-mounted design means this unit sits close to the floor, near the bottom of your wall. It can be partially recessed to ensure a seamless look. Wondering if this is the right indoor unit for you? Take a look at its specs and features.
Features of the MFZ-KJ Floor-Mounted Indoor Unit
The MFZ-KJ Floor-Mounted Indoor Unit boasts features that help reduce your heating and cooling bills while making your home as comfortable as possible. If you're tired of inefficient, uneven heating and cooling, you'll love these great features.
Multi-Flow Vanes
Multi-vane technology allows warm air to flow in both an upward and downward direction to improve efficiency and quickly heat up cold spaces.
Fast Heating Ultra Start
For low indoor temperature starts, the rapid heating technology of this unit angles the multi-vane downward to direct warm air into the return. Then, the air is reheated before being released through the top portion of the multi-flow vane.
Econo Cool
The Econo Cool feature uses fans to strategically improve airflow through the zone. When you select this setting, the thermostat increases by a few degrees, reducing the energy used by the system. But the airflow ensures that the room's occupants stay just as comfortable as they were.
Nano Platinum Filter
Using a platinum catalyst, this filter absorbs cells at a molecular level. It improves your indoor air quality by removing unpleasant odors, viruses, bacteria, and pollutants from the air.
Swing Fan
The swing fan feature ensures that the air from the MFZ-KJ Floor-Mounted Indoor Unit reaches every corner of your area. Enjoy even heating through your whole zone thanks to the swing fan.
Powerful Mode
When you engage Powerful Mode, this floor-mounted unit kicks into high gear. A perfect option when you want to quickly bring a room to temperature, this mode shuts off automatically after a while to preserve efficiency.
Specs of the MFZ-KJ Floor-Mounted Indoor Unit
The MFZ-KJ Floor-Mounted Indoor Unit has the following specs.
Capacities: 9,000 to 18,000 BTU/H
Sound: as low as 21 dB(A)
SEER: up to 28.2
HSPF: up to 13.0
COP: up to 4.3
ENERGY STAR®: Yes
To help you get a sense of what these letters and numbers mean, we have put together the following frequently asked questions.
What size of an area can I heat and cool with the MFZ-KJ Floor-Mounted Indoor Unit?
The MFZ-KJ Floor-Mounted Indoor Unit comes in capacities ranging from 9,000 to 18,000 BTU/H. This means that this unit can comfortably heat spaces ranging from 350 to 1000 square feet. Keep in mind these numbers are averages. If you have high ceilings, inadequate insulation, or other issues, they can affect the capacity you need.
How loud is the MFZ-KJ Floor-Mounted Indoor Unit?
With an operating volume as low as 21 dB(A), this floor-mounted unit is quieter than a whispered conversation and significantly quieter than most fridges. Most people equate its noise levels to gently rustling leaves.
How efficient is the MFZ-KJ Floor-Mounted Indoor Unit?
Because it handles both heating and cooling, this unit has a few different efficiency ratings. Its Seasonal Energy Efficiency Ratio (SEER) is up to 28.2. Its Heating Seasonal Performance Factor (HSPF) is up to 13.0, and its coefficient of performance (COP) comes in at 4.3. These are all highly efficient ratings.
Is the MFZ-KJ Floor-Mounted Indoor Unit ENERGY STAR® certified?
Yes, this unit is ENERGY STAR® certified. To earn this prestigious rating, it must be efficient in several different categories.
Have other questions about this floor-mounted indoor unit? Then, contact us directly. The team at NETR, Inc has completed thousands of hours of training to earn Mitsubishi's most elite contractor status, and we are ready and willing to answer your questions.
Compatible Outdoor Units
The MFZ-KJ Floor-Mounted Indoor Unit can be connected to any of these compatible outdoor units. Regardless of the unit you select, it will be connected to the indoor unit with ductless technology. This makes installation easy for new and existing homes.
Single-Zone Hyper Heat
This outdoor unit can power a single indoor unit, and its hyper heat technology allows the heat pump to work efficiently even in very cold climates.
---
Multi-Zone Heat Pump
For multi-zone heating and cooling with multiple indoor units, the multi-zone heat pump provides the support your units need.
---
Multi-Zone Hyper Heat
This multi-zone outdoor unit can connect to multiple indoor units for whole-home heating and cooling. Hyper heat technology means you don't need a supplemental heating source, even in very cold climates.
Remotes and Controllers
This indoor unit comes with the deluxe handheld remote, giving you convenient access to the unit's settings from anywhere in the room. You can also opt to add on one of the following compatible controllers.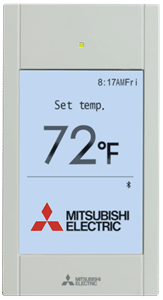 Touch MA Controller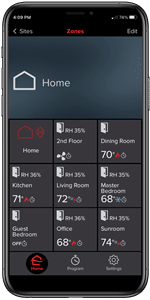 kumo cloud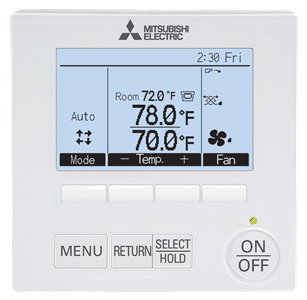 Deluxe MA Controller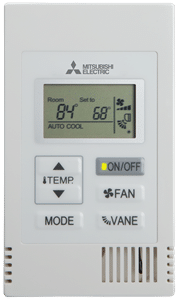 Simple MA Controller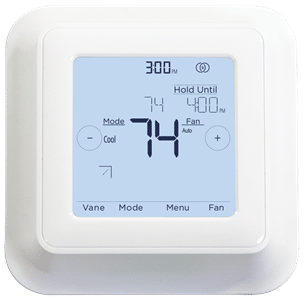 kumo touch Wireless Controller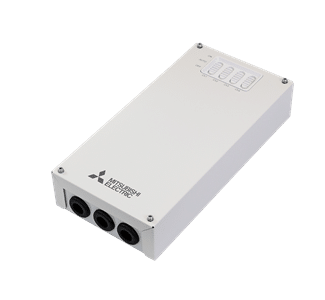 kumo station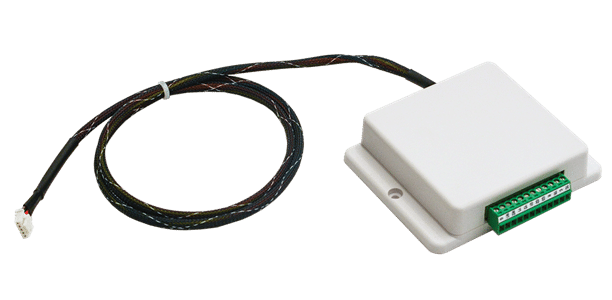 Thermostat Interface
Related Resources
Case Studies
To help you decide if the MFZ-KJ Floor-Mounted Indoor Unit  is right for you, look at these case studies and see how the transition to ductless has benefited our other clients:
You can also search by home type or town on our residential case studies page to see stories of homeowners with heating and cooling challenges just like yours.
Insights and Resources
We want you to be a well-informed consumer. Check out these resources to learn more about floor-mounted indoor units and ductless heating and cooling.
Rebates
You may qualify for a rebate when you upgrade your home's heating and cooling to an efficient ductless system. Check out up-to-date details on our rebates page. We'll even help you apply for the rebates.