---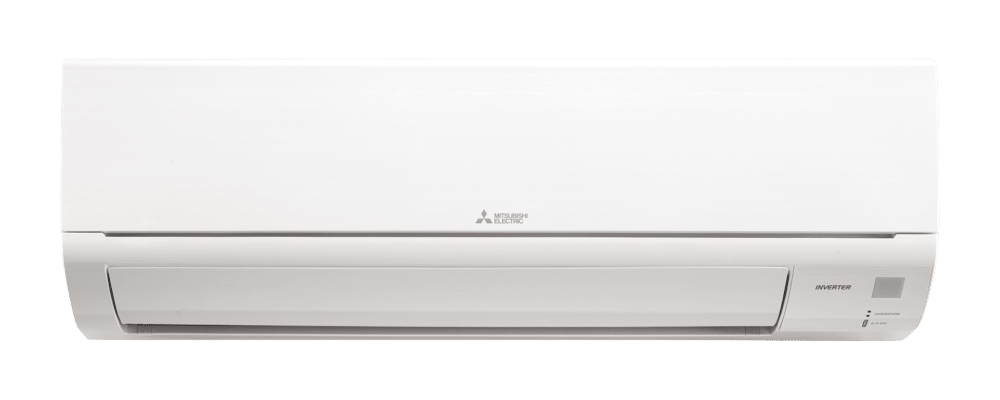 ---
The MSZ-GL Wall-Mounted Indoor Unit promises to efficiently heat or cool additions, garages, basements, attics, or other areas not connected to your central HVAC solution, but it can also heat and cool your entire home.
Only need air conditioning? Then, this unit's counterpart, the MSY-GL Wall-Mounted Indoor Unit may be the perfect option for your climate.
Features of the MSZ-GL Wall-Mounted Indoor Unit
This energy-efficient wall-mounted unit comes with great features designed to boost your comfort and improve the efficiency of your home's heating and cooling. Here are just a few of this unit's most compelling features:
Econo Cool
When you select Econo Cool, the MSZ-GL Wall-Mounted Indoor Unit automatically sets the temperature about 3.6° higher, but it continues to make the room feel just as cool using changing airflow. This feature boosts efficiency without sacrificing your comfort.
Nano Platinum Filter
This deodorizing filter uses a platinum catalyst to remove unpleasant odors as well as microscopic viruses, bacteria, and pollutants from your air.  Cellular absorption at the molecular level protects the quality of your home's indoor air.
Swing Fan
Swing fan controls ensure that the air from the MSZ-GL Wall-Mounted Indoor Unit reaches all corners of your room. It moves the air like an oscillating fan does.
Standard Handheld Remote Included
When you purchase this wall-mounted unit, you also receive the standard handheld remote. This allows you to conveniently change the thermostat settings or adjust the heating and cooling features on your unit.
Specs of the MSZ-GL Wall-Mounted Indoor Unit
The MSZ-GL Wall-Mounted Indoor Unit features the following specifications:
Capacities: 6,000 to 24,000 BTU/H
Sound: as low as 19 dB(A)
SEER: up to 24.6
HSPF: up to 12.8
COP: up to 4.44
ENERGY STAR®: Yes
Check out these FAQs to learn more about what these specs mean.
What area can you heat and cool with this unit?
With capacities ranging from 6,000 to 24,000 BTU/H, the MSZ-GL Wall-Mounted Indoor Unit is perfectly suited to heat and cool areas ranging from 150 to 1,500 square feet. The recommended BTU/H can vary based on ceiling height, building materials, and other factors. Our team can help you make the right choice for your home.
How loud is the MSZ-GL Wall-Mounted Indoor Unit?
The noise volume of the MSZ-GL Wall-Mounted Indoor Unit is as low as 19 dB(A). Many people equate this noise level to background noise at a library during off-peak hours or to the sound of leaves rustling in a very gentle breeze.
How efficient is the MSZ-GL Wall-Mounted Indoor Unit?
There are multiple metrics used to describe the efficiency of heating and cooling systems. This system boasts a Seasonal Energy Efficiency Ratio (SEER) of up to 24.6, a Heating Seasonal Performance Factor (HSPF) of up to 12.8, and a Coefficient of Performance (COP) of up to 4.44. These numbers mean that this unit runs so efficiently that it qualifies for Energy Star certification.
Compatible Outdoor Units
The MSZ-GL Wall-Mounted Indoor Unit can be paired with several different outdoor units. Choose from one of these compatible units:
---
Single-Zone Air Conditioner
If you're adding cooling to a single room or area of your home, the single-zone air conditioner outdoor unit will meet your needs. It easily connects to the indoor unit without requiring you to add ductwork.
---

Single-Zone Heat Pump
This single-zone heat pump allows you to heat and cool a single zone of your home or office. If you only need one wall-mounted indoor unit, this outdoor unit may be the perfect option.
---

Multi-Zone Heat Pump
For multi-zone heating and cooling, you will need more than one wall-mounted unit, and this multi-zone heat pump can support multiple indoor units, allowing you to efficiently heat and cool your entire home.
---

Multi-Zone Hyper Heat
Hyper heat capabilities allow heat pumps to heat your home even in very cold climates. Our reps can help you decide if this is the best option based on your climate.
Compatible Controllers
These compatible controllers make it easy to control the MSZ-GL Wall-Mounted Indoor Unit. Choose from these great options.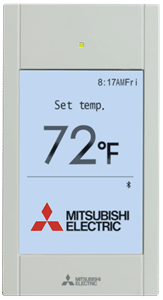 Touch MA Controller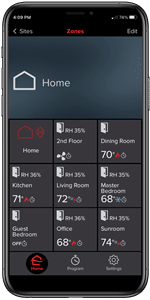 kumo cloud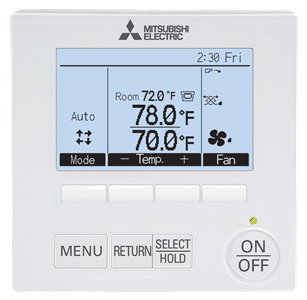 Deluxe MA Controller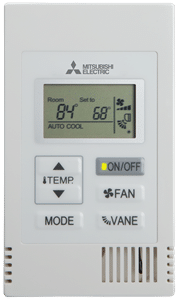 Simple MA Controller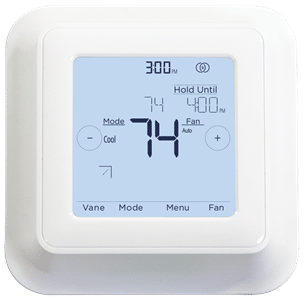 kumo touch Wireless Controller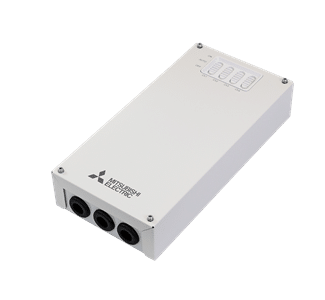 kumo station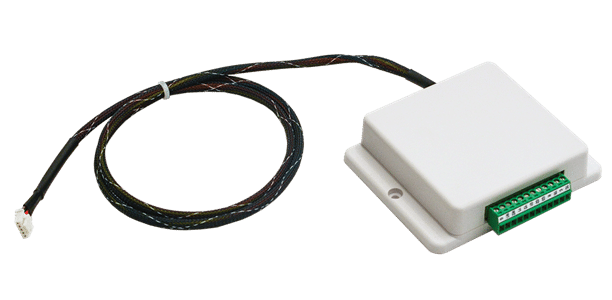 Thermostat Interface
Related Resources
Case Studies
At NETR, Inc, we have been providing Mitsubishi wall-mounted units to residential and business clients for years, and we'd love to show you how these products have improved our clients' comfort and the efficiency of their homes. Check out these case studies:
Want to see stories from clients in similar situations as you? Then, visit our residential case studies page and select your area or search by home type.
Insights and Resources
To help you learn more about Mitsubishi heat pumps and efficient heating and cooling for your home, we've put together the following collection of resources. Or look through our site to learn even more.
Rebates
There are many different rebates that can help offset the cost of purchasing a ductless heating and cooling solution. Rebates change regularly — check out the latest options on our rebates page.