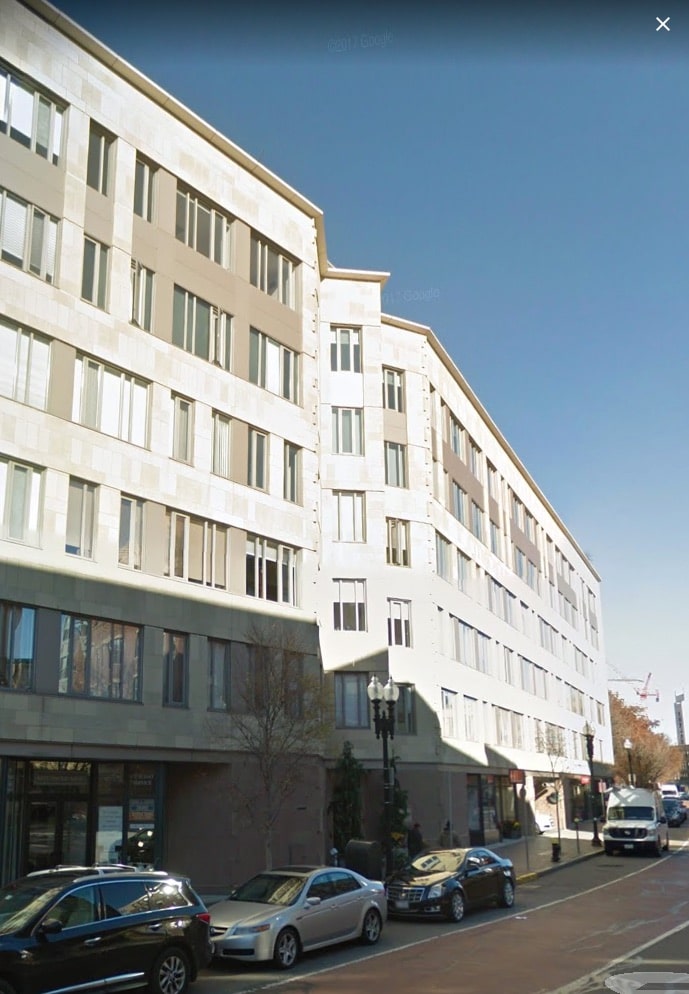 It's frustrating to be too hot or cold and not be able to adjust the temperature around you.  The owners of a condo in this beautiful building in Boston weren't as comfortable as they wanted to be.  Whenever the heat was on in their unit it got too hot, but as soon as they turned it off the rooms felt chilly, and there never seemed to be a happy medium. They gave us a call at N.E.T.R., Inc. to see what we could do to deliver them the comfort they craved.
---
Problem: The homeowners were getting way too hot when the heat came on in their modern condominium, and they couldn't control the problem.
Solution: A single zone of ductless will provide them with the perfect, adjustable, heating and cooling that they needed, and they could customize the temperature to their preferences at the touch of a button!
---
At N.E.T.R., Inc., we install ductless heating and air conditioning for customers throughout Boston. Why do we choose this system over other available options? Because it's a flexible solution to almost any heating and cooling problem.  This system works in homes with or without ductwork, and there are wall-mounted and floor units available, so you can customize the system to fit your home whether it's a 100 years old or brand new, like this one.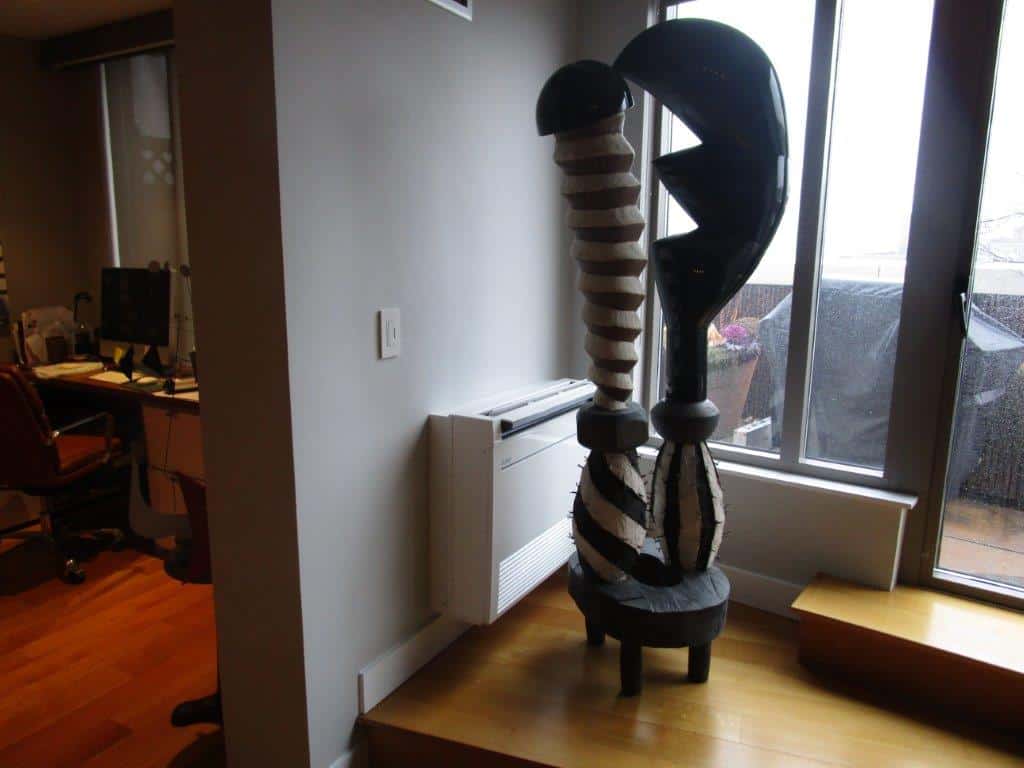 In this condo, the homeowners were too hot when the heat was on, and they wanted to have more control over the temperature and their comfort. We knew that a single zone of Mitsubishi ductless heating and air conditioning would do the job.
A simple remote controls Mitsubishi ductless systems, and you can adjust the temperature as needed- to heat or cool, on demand. The indoor units also monitor the humidity and temperature throughout a space, distribute the air evenly, and eliminate hot or cold spots, as you get with regular window air conditioners or baseboard heaters.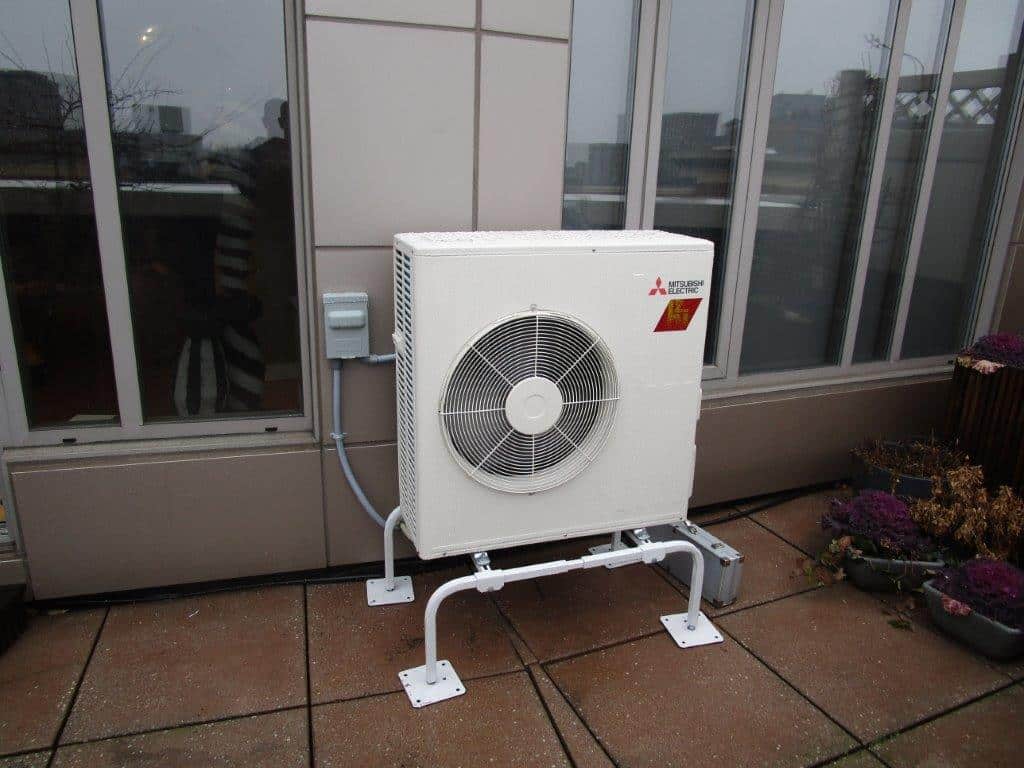 This condo had a fantastic balcony overlooking Boston, where we could install the outdoor heat pump unit, without it interfering, and then run the necessary lines right inside.  The homeowners chose one of Mitsubishi's low-wall/floor units, which worked seamlessly with their décor and look like the type of unit you might see in a hotel room. The outdoor heat pump sits out of the way, allowing them to enjoy their balcony patio while increasing their comfort inside!
Ductless Savings
Mitsubishi Electric's Hyper-Heating systems work with inverter technology, which allows them to provide excellent heat even when it gets down to -13F outside.  In fact, these systems are so efficient that they qualify for rebates from the State. This homeowner qualified for a Mass Save Rebate of $500, which helped them to reduce the cost of installation.
Best of all, the homeowners got the ability to add a little heat on those chilly autumn nights or early mornings, without making the whole condo too hot for comfort. They can also add just a touch of cooling on a warm spring day, without turning the entire unit into an icebox. That level of control and comfort will help them sleep better every day of the year.
If you're like these homeowners in Boston and want more comfort and control in your own home, give us a call at N.E.T.R., Inc.  We can design the perfect system for you to give you the heating and cooling you need while saving you money on energy bills with amazingly efficient systems.